sigh….summer feels like it is coming to a close…I suppose getting back to a routine is good…but I really could use a couple more weeks…I often wonder what it will feel like when my kids are off at college in a few years. Will Fall feel the same when I don't have the hustle of back to school forms and shopping….it will be weird for sure. This time of year…around my birthday…was always back to school shopping. My mom would take us out to get a new Eagle's Eye sweater…some uniform socks and shoes…a new lunchbox…some number 2 pencils and fresh crayons. I love the organization of it all…I suppose that is why when the calendar rounds the corner into mid August I start to miss my jeans, my long yoga pants…my comfy leather boots and scarves…Fall is a favorite….with summer a close second. I think the older my kids get the longer I wish summer would last.
I thought these make ahead French Toast sticks are perfect for those first busy mornings back to school. You can make up a large batch and bake them…let them cool and place them in the freezer. Pull them out as you need and heat and go. We like them best with some fresh berries on top with a little syrup or powdered sugar.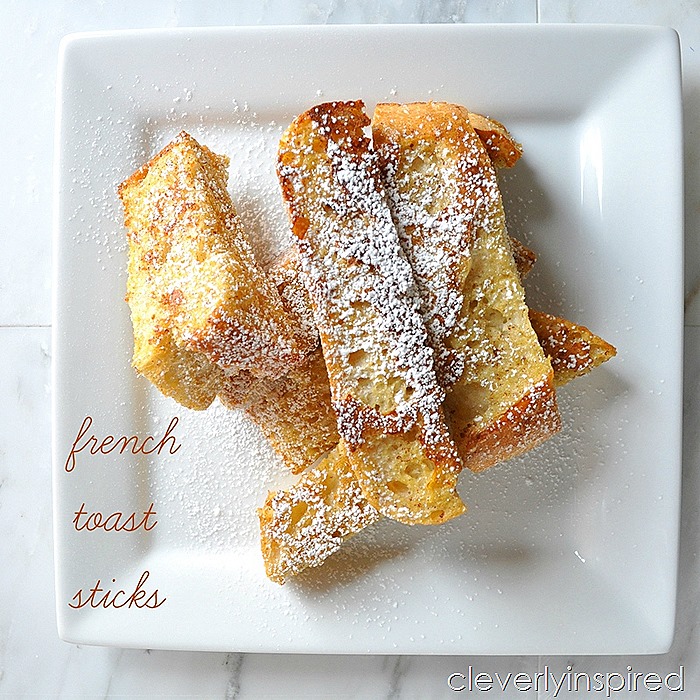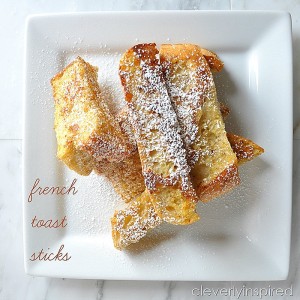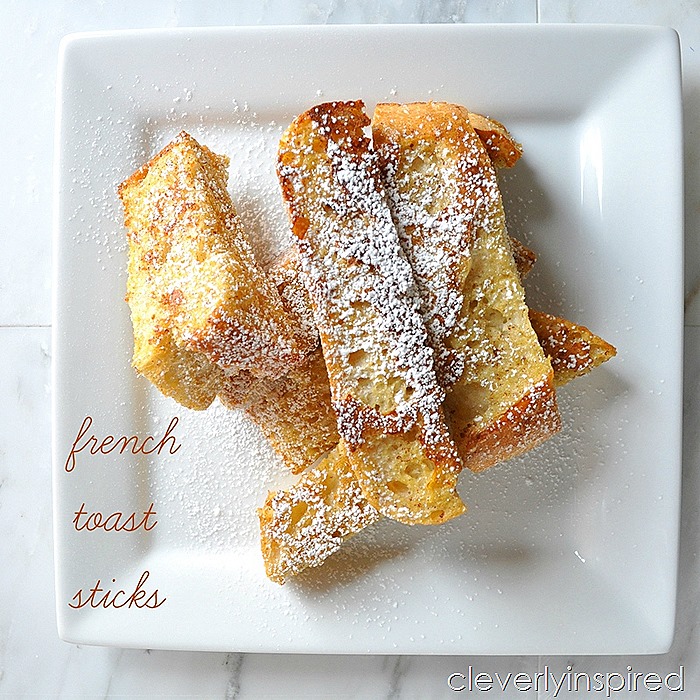 French Toast Sticks
Ingredients
4-6

slices

off a larger bakery style bread

3

eggs

1/2

cup

milk

1

Tablespoon

melted butter

slightly cooled

1

teaspoon

vanilla

1/2

teaspoon

cinnamon
Instructions
Preheat oven to 350 degrees then spray a baking sheet with non-stick spray very well and set aside. Cut bread slices into thirds then set aside.

In a large shallow dish, whisk together eggs, milk, melted butter, vanilla, and cinnamon. Dunk bread sticks into batter, let excess drip off, then place onto prepared baking sheet. Bake for 16-18 minutes, spraying the tops of the French Toast Sticks with non-stick spray before flipping halfway through.

To freeze: Let French Toast Sticks cool then place onto a baking sheet and freeze in the freezer. Transfer to a freezer bag or container when hard. To reheat, microwave for 30 seconds to 1 minute.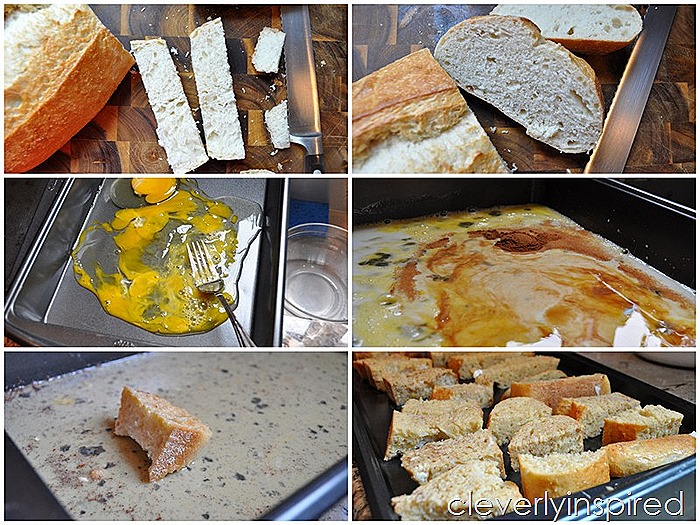 Great for busy mornings:)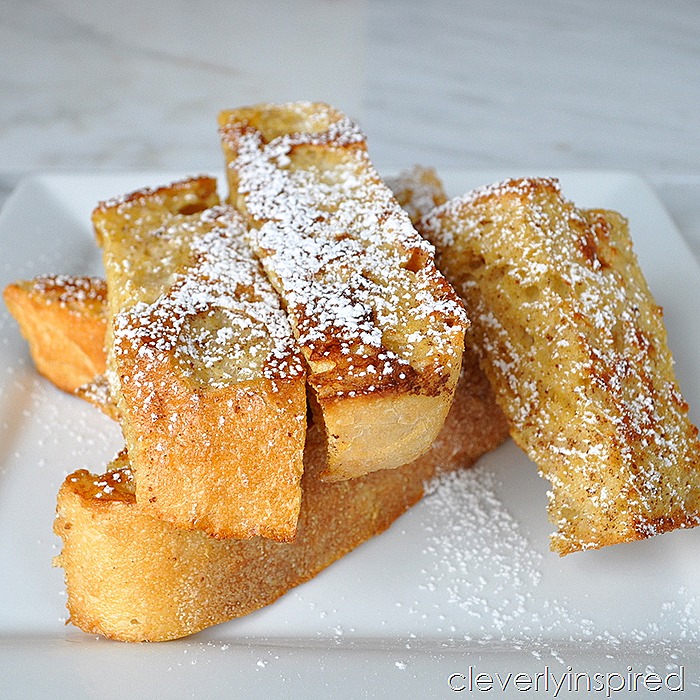 Thanks for all the kind words about the new table….we love it too! I am going to give you a little update on Wednesday about it and show you a few more things I have planned….Have a wonderful Monday!
xo