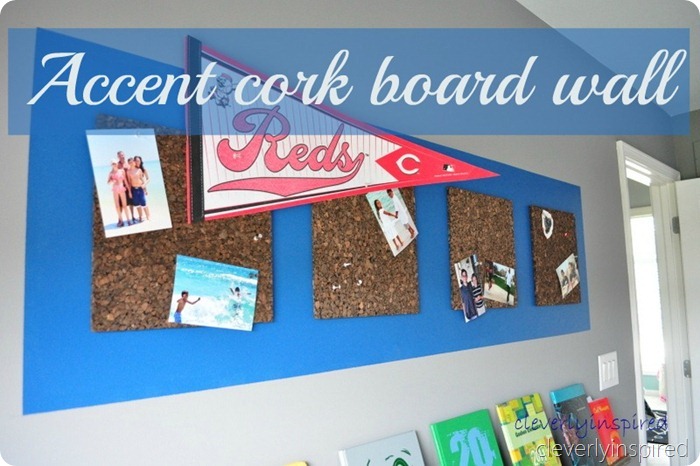 This cork board (pin board) wall would really be nothing special…if it weren't for this fabulous blue paint behind it. The accent color of blue against the soft gray really pops. It makes the whole pin board make sense…and makes it much more of a focal point then it would be otherwise. You can do this in any room….tape off a level square and just go for it!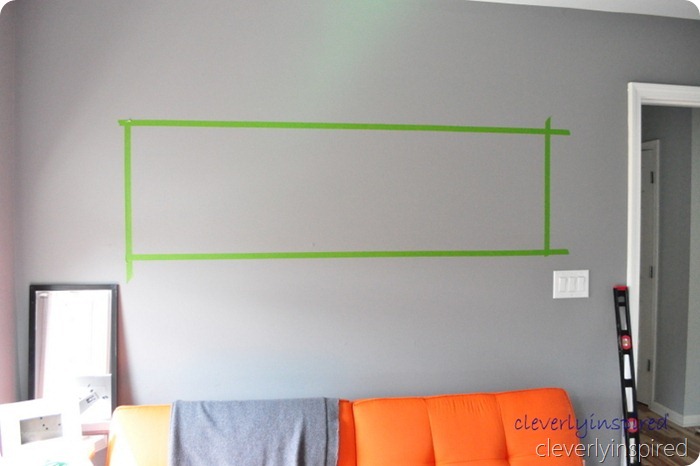 Using my Frog Tape and level….I made a large rectangle. I wanted mine to match the length of the futon. Using a pencil…I marked where the tape should go.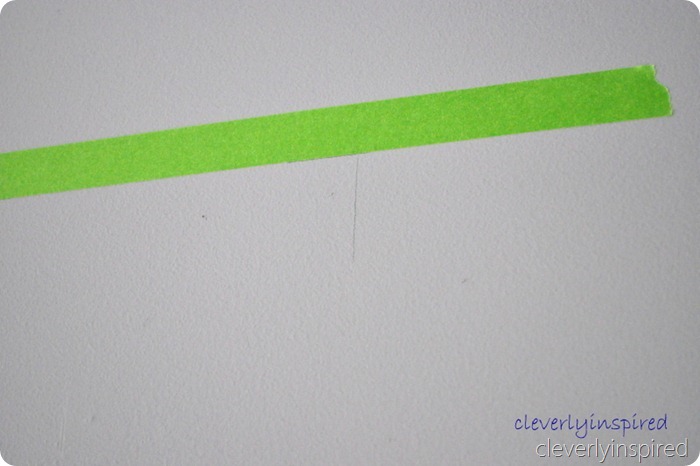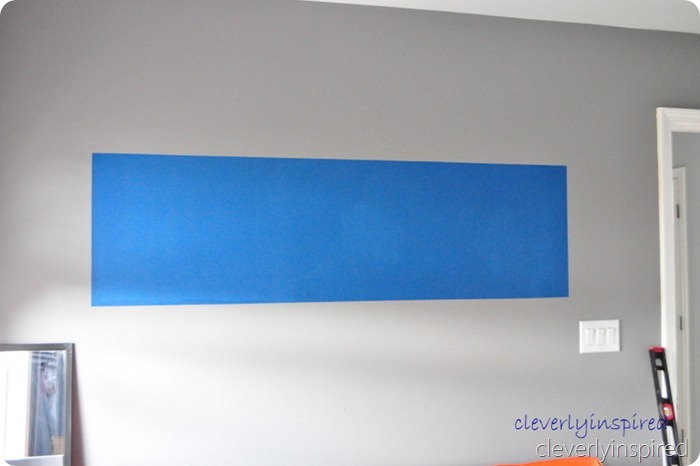 I painted two coats and took the tape off while the paint was still drying (makes for the cleanest line!)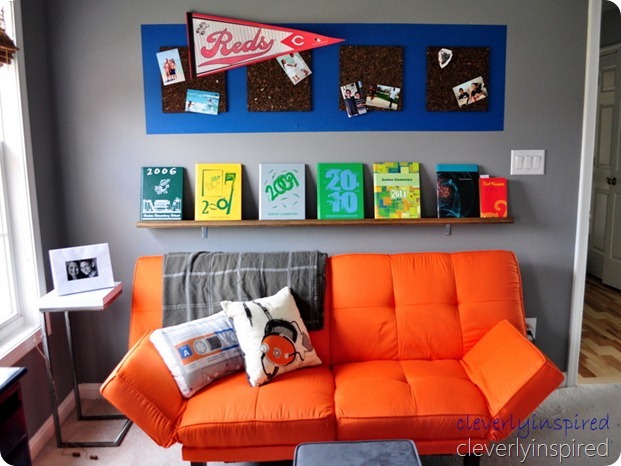 When the paint had dried overnight…I stuck on 4 cork tiles (Wal-Mart). I lined them up to be centered in the blue rectangle. Easy project that makes all the difference to the "chill zone" !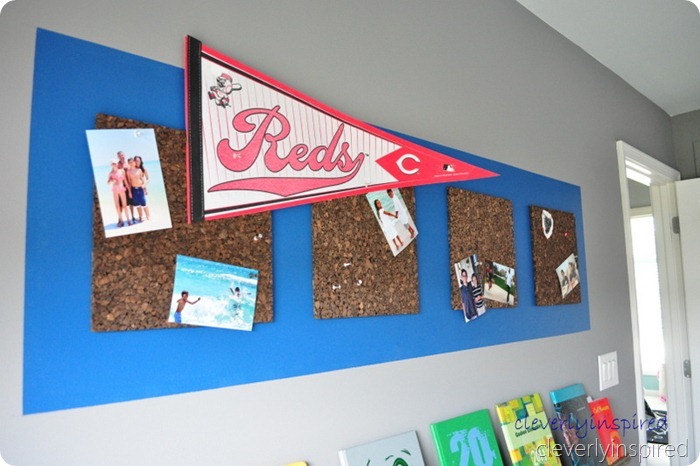 To see more of this boys room reveal…see this post…