You never know if you can do something unless you try to do it. Removing an outdated light all by yourself is so satisfying! Impress your friends, wow your husband…get those wire cutters out girls…cause your going to change out that ugly light and put in something that you can be proud of!!
I have installed dimmers in the past too…you won't believe how easy that is either. That's for another show…ok…here is a video tutorial I made for yall….explaining each and every little step!
Go forth…and change lights…;)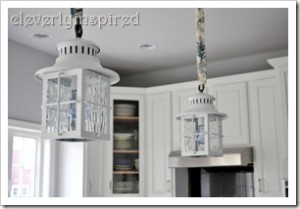 Great weekend project…am I right?!?!
How to install a light fixture
Sharing at Tattertots and Jello