I know this, I cannot go back to college. We just came home from our kids Parent weekend at University of Dayton. We had an absolute blast, but I was ready to come home! Our kids are really enjoying college life—they have settling in with a really nice group of kids. We feel so thankful that they are loving UD as much as we had hoped they would! It adds another layer of fun when we can experience the campus as not only alumni, but also has parents of current students. Our kids are so different, yet they are each finding their own little niche and friend circle—exploring what they want to study and "do" in life—finding their way. We were able to catch up with friends we haven't seen in awhile…was a bunch of fun….
Today, I wanted to share a recipe on here mainly because every time I go to make it—I look on the blog and realize I have never shared it here! It has been on my instagram feed for awhile now. This cheez-it chicken is a staple in our house. Everyone loves it, it is so easy it isn't even a recipe….your family will love it!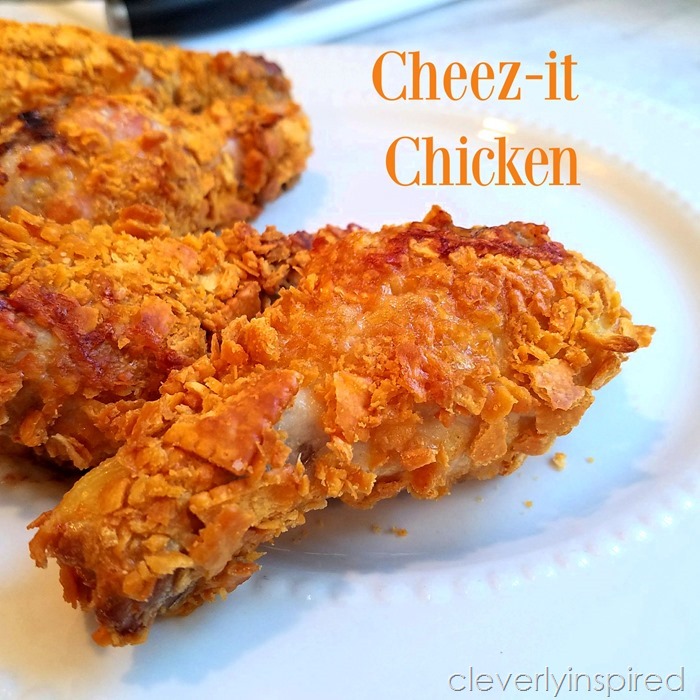 Cheez it Chicken Recipe
Ingredients
3

Cups

Cheez it crackers

2

eggs beaten

1

cut up chicken

we use a package of legs and 2 breast
Instructions
Preheat oven to 425

In a large zip lock bag, crush the cheez it crackers with a rolling pin.

In a med. bowl, beat eggs and soak chicken in egg.

Remove a chicken piece and place in the ziploc bag. Press crackers on to chicken

Place on a parchment lined cookie sheet,

Repeat with all chicken

Bake for 45 minutes.
Thank you for your kinds emails and words on social media…I have missed yall too! Where have I been? What has my year been like? It will take a couple of post to fill you in on that….My family has really been through the trenches this year….We will be so happy to see 2019! I will share with you some of the story, when I am able to get it down—What does not break you makes you stronger—This is the truth friends.
Sidenote, I am still doing lots of watercolor work and have some fall things in the etsy shop .Stop by and see!!