We woke up to a few inches of snow here…and our first snow day from school. Seems a bit early, no? I don't remember ever having a snow day this early in the school year. Check out instagram to see Stella's first walk in the snow….hilarious. I hope you had a fabulous weekend. I know that many of you are getting ready for the big turkey day….and I wanted to share one more great appetizer to serve up to your guest….Have a great Monday friends:)
Realizing that this is my 2nd cheese post within the last couple weeks….love me some cheese:) Cheese ball & holiday's….it's like peanut butter and jelly….bacon & eggs….mac & cheese…you get the point…. I used to love going to the mall during the holidays and seeing that big Hickory Farms kiosk…..guarantee sausage sample….It doesn't take much to make me happy. Sausage and cheese….hellllooooo:) So in the spirit of the big day of turkey…I thought I would create a turkey shaped cheese ball. It is so fun to play with food:) You can obviously make this into any shape you desire…..go play….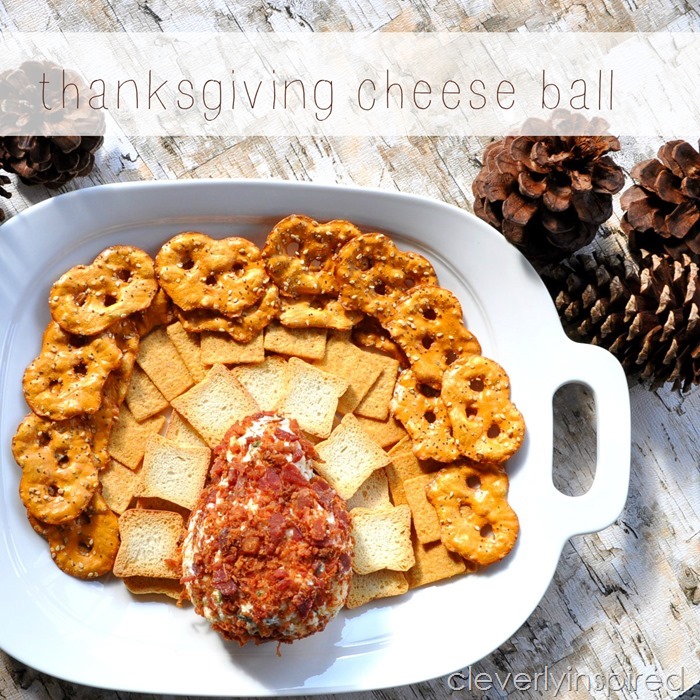 I bought a box of kitchen gloves…and I use them all the time for recipes like this….getting cheese out of nails=not fun at all…..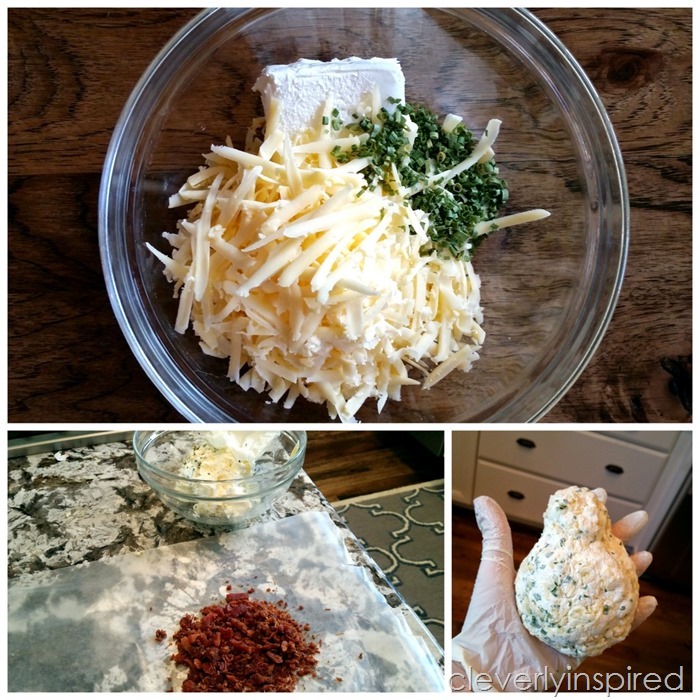 Combine everything except the bacon. Make a basic turkey head by shaping the body and then a small ball for the head. Roll the entire thing in bacon….wax paper makes for  quick cleanup:)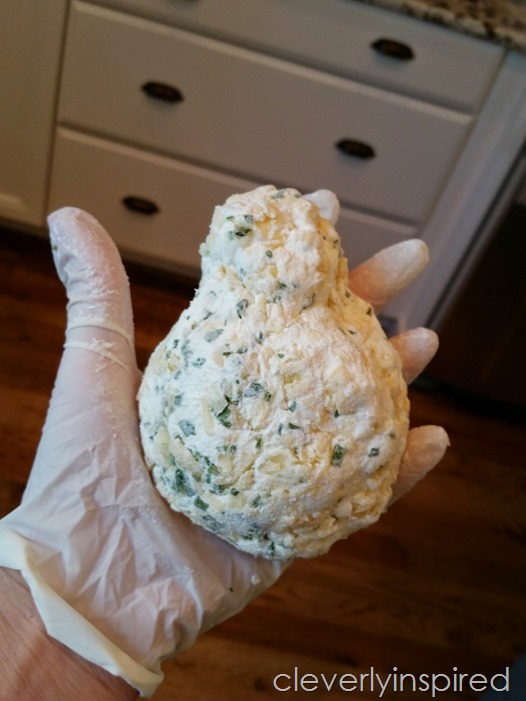 I used 3 kinds of crackers to create a "feather" effect.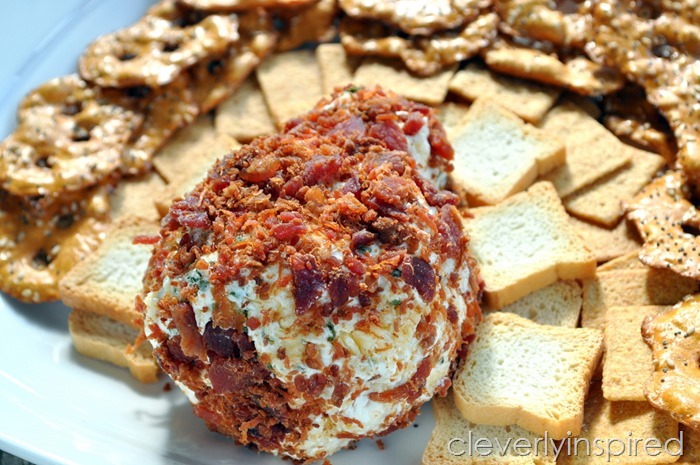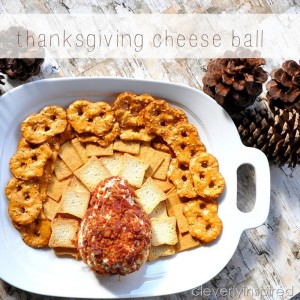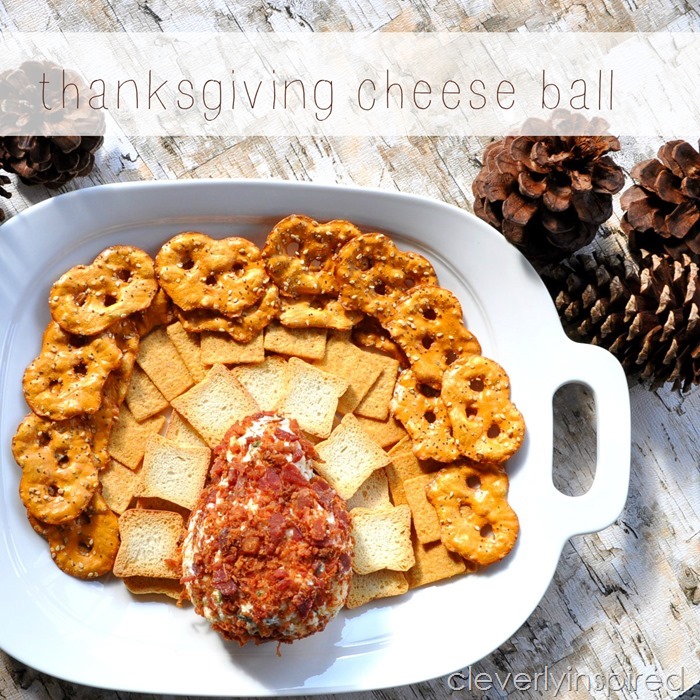 Thanksgiving Cheese Ball
Ingredients
8

oz

cream cheese

1

C

shredded smoked gouda

1

T

chives

dash of tabasco

1/3

C

bacon chopped or bacon bits
Instructions
Combine all ingredients except bacon.

Form into turkey head

Roll in bacon (spread bacon on wax paper for easy clean up)

When ready to serve, place crackers in "feather" shape and cheese in the center.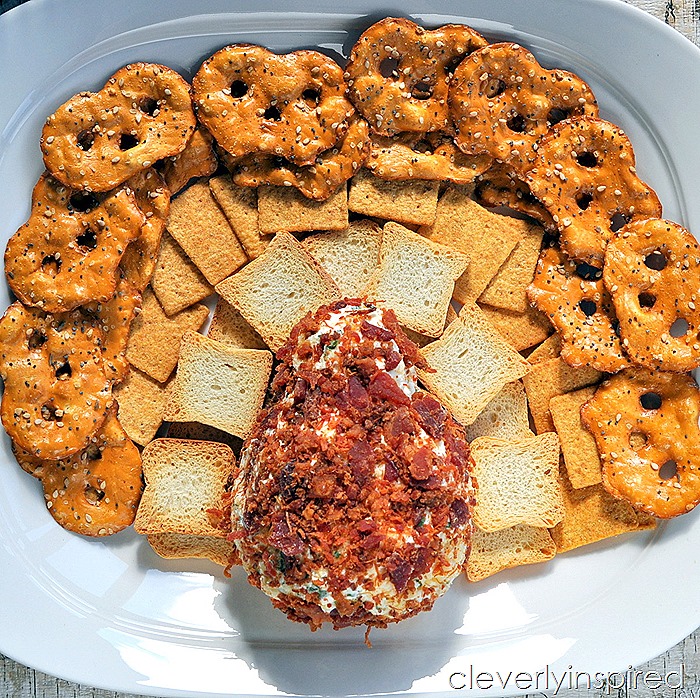 You can make it ahead and then just place the crackers on before guest arrive:) Try not to say gobble gobble to much:) (recipe adapted from RachelRay)
xo