We had our first snow day this week. It was actually rather nice….everyone slept in—except Stella of course:) Snow days on a Monday are about as good as a Friday snow day:) When my kids were younger…snow days meant lots of work for me. The sleds…the wet clothes…the fourteen cups of coco…endless loop of Disney channel. Don't get me wrong, I loved most of it…it is why I wouldn't trade my job for any other job on earth. But these snow days ….that sometimes go on and on (like last winter thanks to the polar vortex)…at the end of the day…Momma may need a little way to relax. This little cocktail may be a nice way to end your day…next to a roaring fire…with your comfy pants on.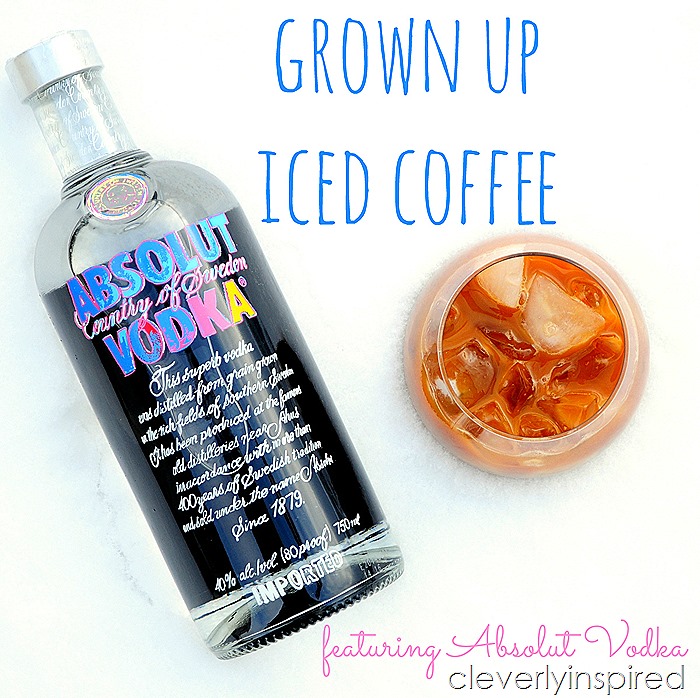 My friends at Absolut would love for you to take a look at their new Limited Edition Warhol bottle for your grown up parties this holiday. Have the moms in your neighborhood over after a long day of sledding and snow fun and pull out this cocktail to celebrate the season. (drink responsibly mates:)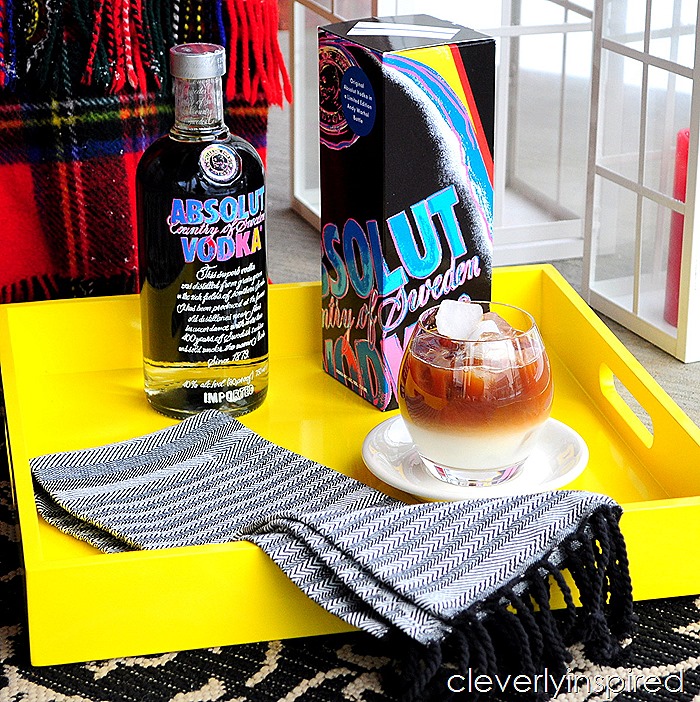 This bottle is available now for a limited time. It is the perfect addition to your bar…and will get the conversation started;) It is the perfect Pop of color for your bar too! Search up #absolutWarhol for some fabulous inspiration!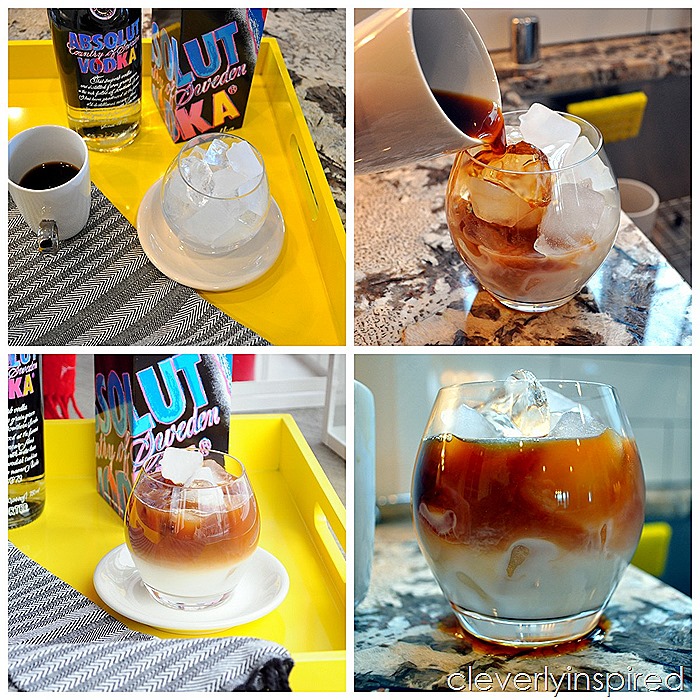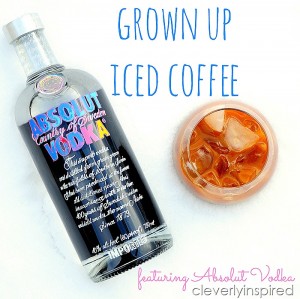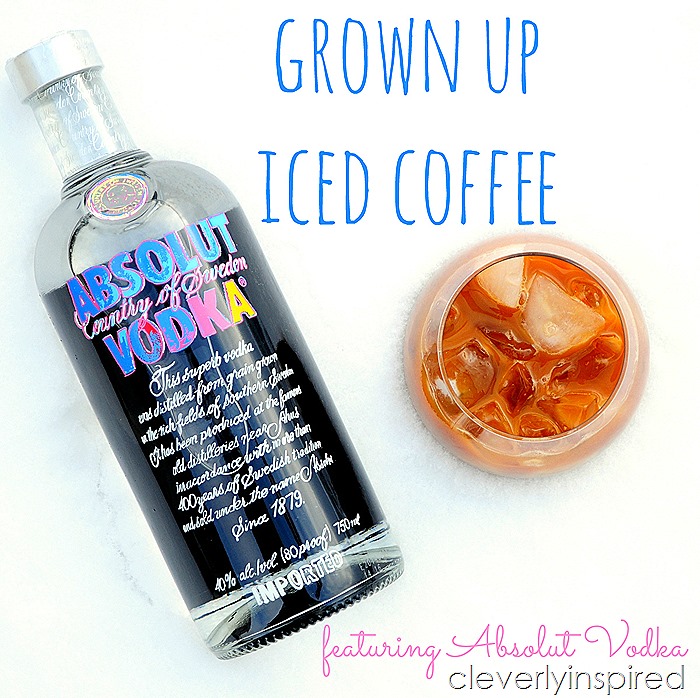 Grown Up Iced Coffee with Absolut
Ingredients
1/4

C

strong brewed coffee

1/2

C

or more to taste of milk

1

shot Absolut Vodka

dash of amaretto
Instructions
Brew coffee and set in fridge for 5 minutes.

Fill rocks glass with ice.

Pour in Coffee, vodka and amaretto.

Top with milk. Stir and enjoy!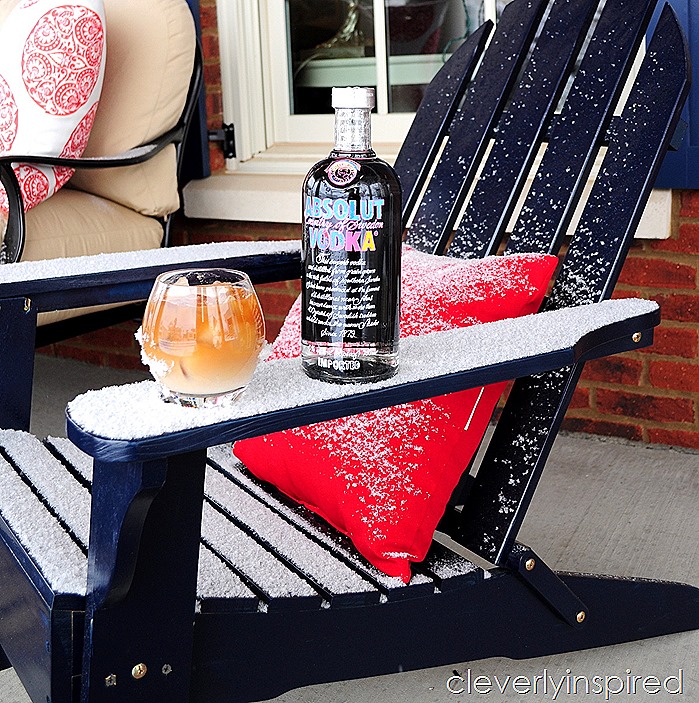 Smooth, creamy and just the hint of naughty:) Stay warm friends!
xo
I am a brand ambassador for companies that create products and services that target my readership.  I work with Social Spark and Clever Girls, along with individual companies. I will always be mindful of your time and needs…and keep with the mission of CleverlyInspired; which is to inspire you to be clever in your own home. I appreciate your understanding. I have been compensated for my time, however all opinions and thoughts , photos & errors are 100% mine;)