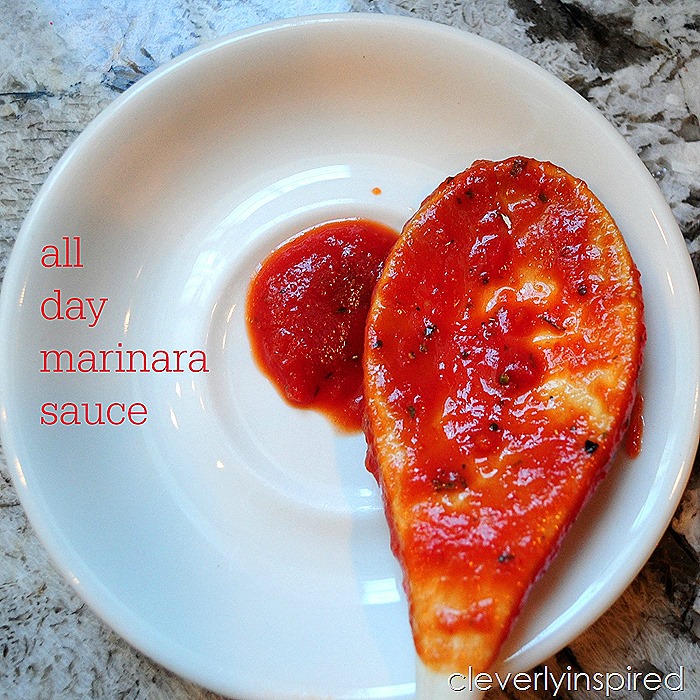 Making your own big batch of marinara sauce makes you feel like a rockstar. It is very easy….you can spice it up or down…salt more or less…and when you family comes home at night they will smell the goodness and realize that you are indeed the rockstar mom that you have been telling them you are all these years. Win win right?! So, the next fallish Sunday….make up some sauce and enjoy. This recipe will yield enough to freeze up for another use…perfect….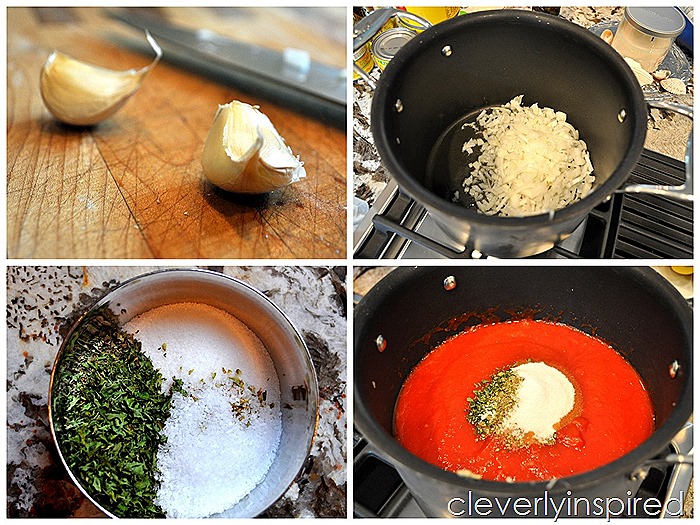 I suppose you could even sauté the onion and garlic and then transfer everything to a slow cooker and let it simmer on low all day—if you aren't around to keep an eye on the stove. Whatever works:)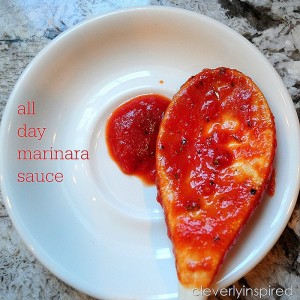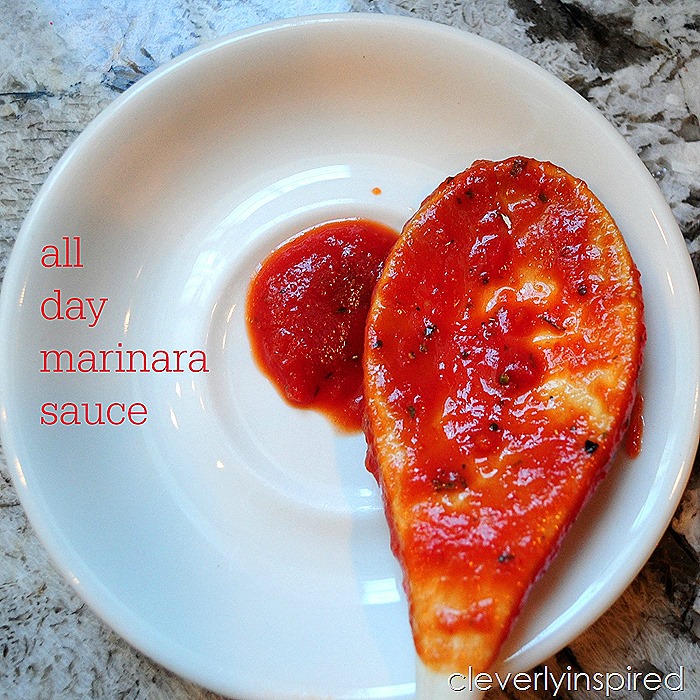 All Day Marinara Sauce
Ingredients
1

Small onion minced

2

cloves

minced garlic

1

T

oil''

2

T

sugar

1

T

oregano

1/2

T

basil

1

t

salt pepper

1

T

worcestershire

2 28

oz

crushed tomatoes

high quality—I used RedGold because I had it on hand

1 15

oz

tomato sauce

1 15

oz

puree
Instructions
Heat 2 T olive oil in a large pot.

Saute onions and garlic about 4-5 minutes.

Add in the rest of the ingredients.

Stir and cover.

Simmer very low all day....or place in slow cooker on low all day.
Sidenote: If you find yourself on pinterest pinning some fall inspiration projects….be sure to tag your pins with @truevalue. You could win a $500 giftcard just for sharing your pin with them! Here are the deets: