Wow friends, it has been AWHILE! I had to re train myself on how to blog! Is anybody still here? I know that I hear from some of you on instagram and facebook….hope others are still here:) I hope to blog a bit more often, now that life is settling a bit.
We have had a cray cray 2018—let's just say we are looking forward to this winter and turning the calendar page to 2019. I know that you come here to finding inspiration….so I thought I would give you a bit of fall goodness today. Even though temperatures are still in the 90's….I decided to pull some fall things out and re arrange them a bit. I got a couple of new things at Homegood's—but everything else was from other parts of the house. It is a simple mantle—but I like it that way.
I wanted to show you how you can create something similar in your home—just by layering a few things at a time.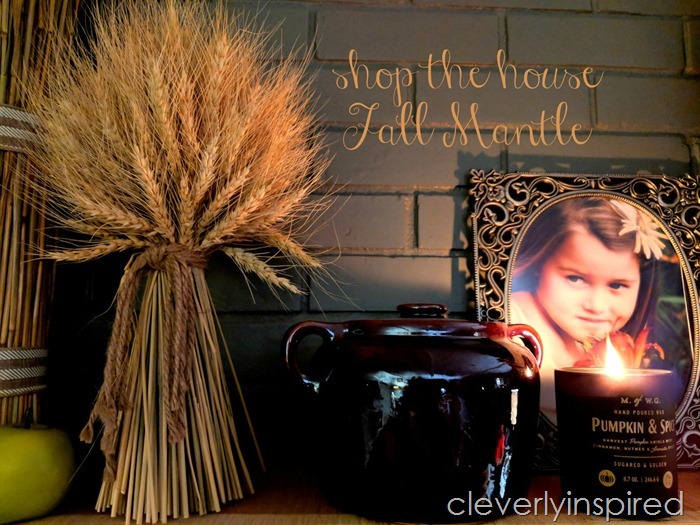 I started with a wreath that I have had a long time. I actually shared this several years back (how to make a full wreath for not a lot of cash:) Next, I placed one tall wheat and a smaller one (both found at Homegood's) on the left side, and I balanced that with a lantern I took from the Dining Room. Then I added in some smaller items like a couple of framed pictures of my kiddos (when they were little, sigh), some fake apples (that totally look real), a piece of pottery from the kitchen, and some old books from the library.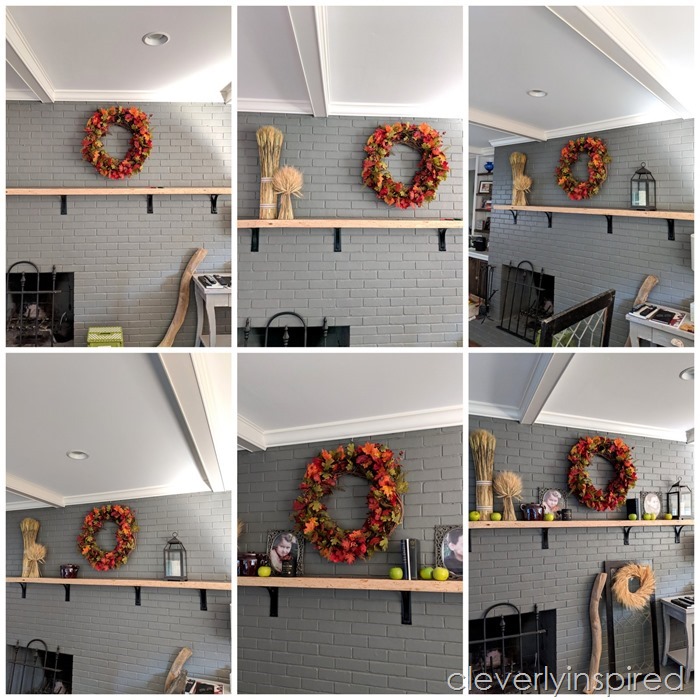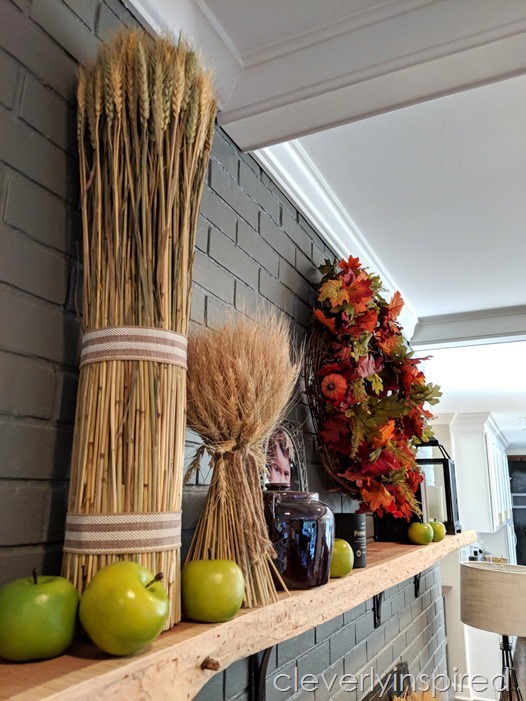 I placed this old window (that has been everywhere in our house) and I secured a wheat wreath with floral wire….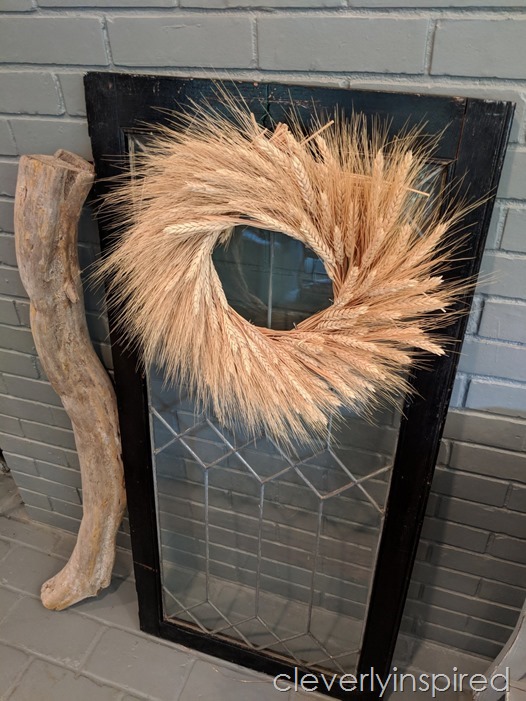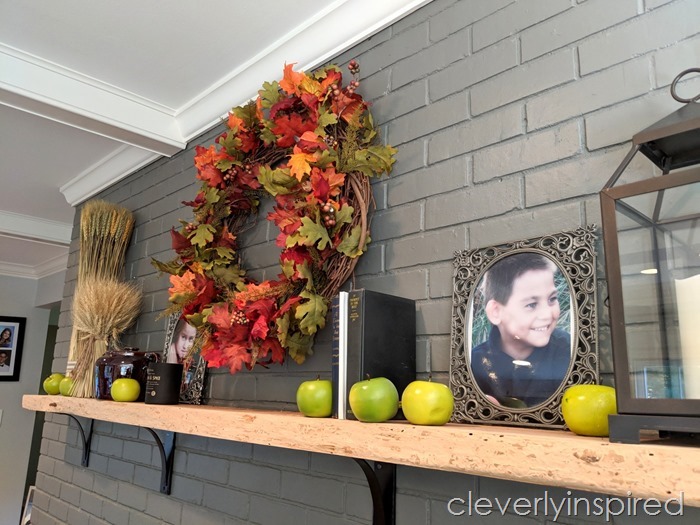 All the colors of fall….nice and cozy…I added in a few flameless candles as well:) See me on instagram and I will share that this week:)
I hope that gives you a few ideas for your own mantle. Kentucky friends, I added a few fall inspired watercolor pillows in the Etsy shop….. Stop by to see! If you have a minute, my peanut started a blog….go show her some love! http://emilysclaire.blogspot.com/