Eat an elephant. That is what it feels like we have to do every December. Rush to get it all done. That is never fun for anyone….people get grouchy…grouchy is not fun. Here is a list I compiled of for the month of November. Feel free to swap out things that will make it more helpful to you.  There are 30 days in November….just think…if you crossed one thing off the list everyday…you may just be able to really enjoy the best parts of the holiday….without rushing through it all.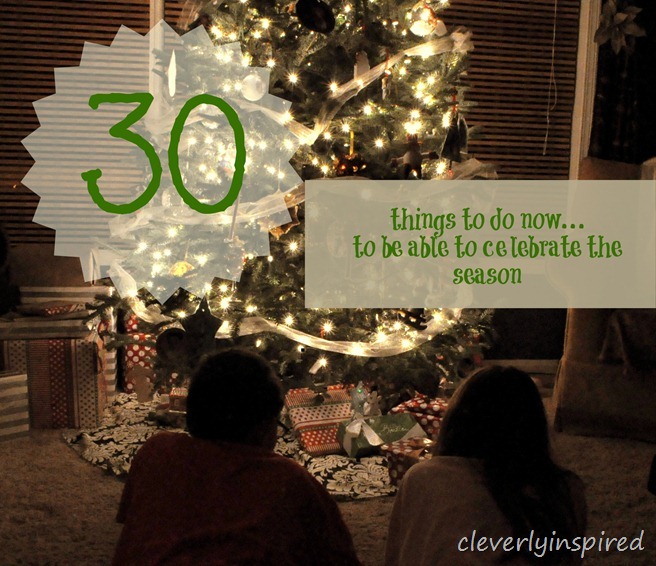 To print this list…click on the picture…then right click and select print…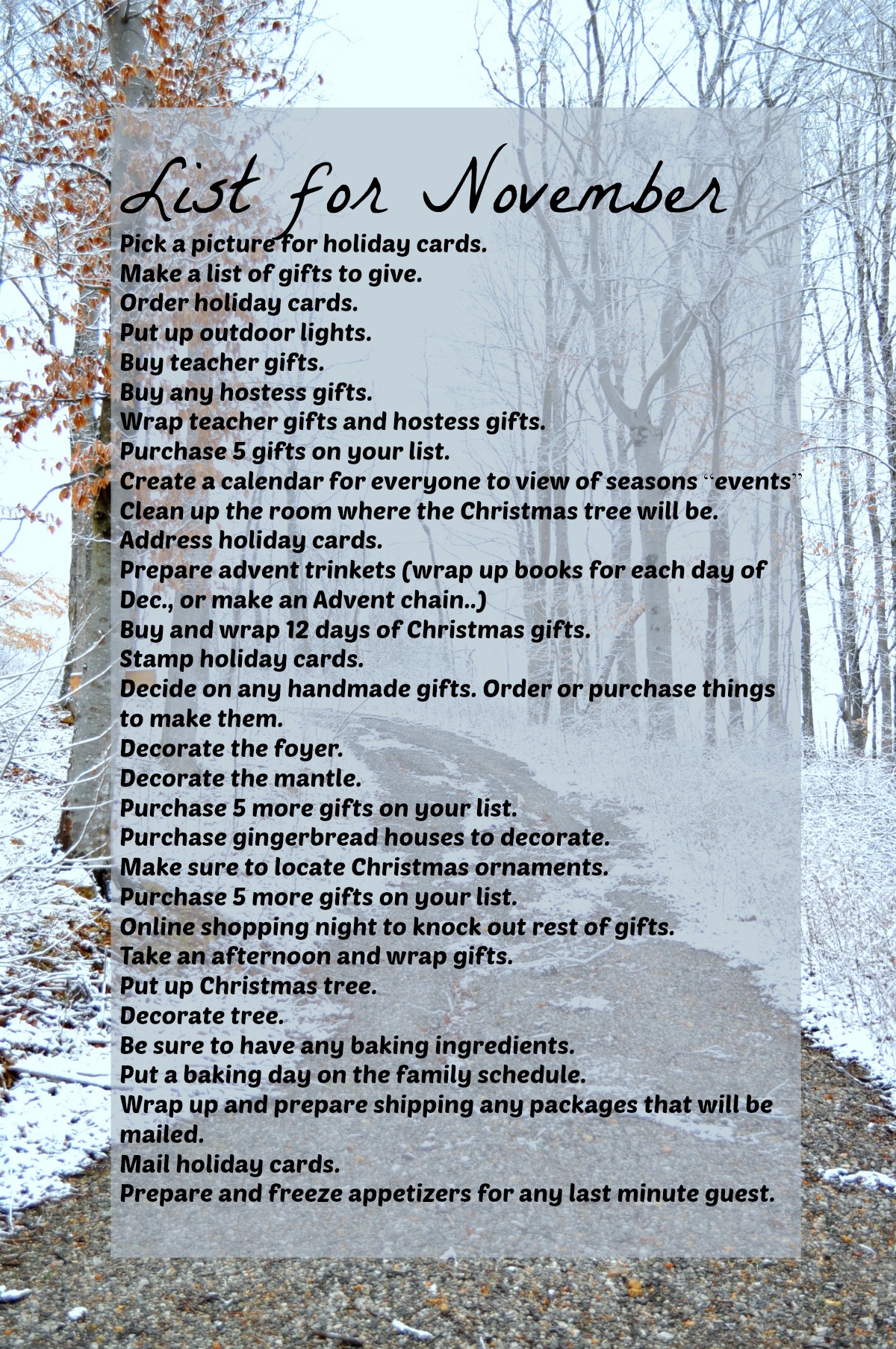 Doesn't sound so bad huh?? One thing everyday…to get er done !