Hey yall! Did you have the Derby winner? We did not…but we had a complete blast at the Derby this year. The entire week was horrible weather….but Derby day was beautiful! I hope you had a restful Mother's Day….here is an easy and quick dinner to get together tonight– one thing off your list;)
My friends at the National Frozen & Refrigerated Foods Association (NFRA) wanted me to remind you that during the busy summertime season there are so many easy meals that you can pull together quickly that use the items from the freezer and dairy aisles. Picture if you can, a busy summer day… kids playing outside….swimming in the pool… wet bathing suits running through the sprinkler…ahhhh summer! Keep the kids outside with this super easy lunch that will keep all those wet bathing suits outside along with the mess!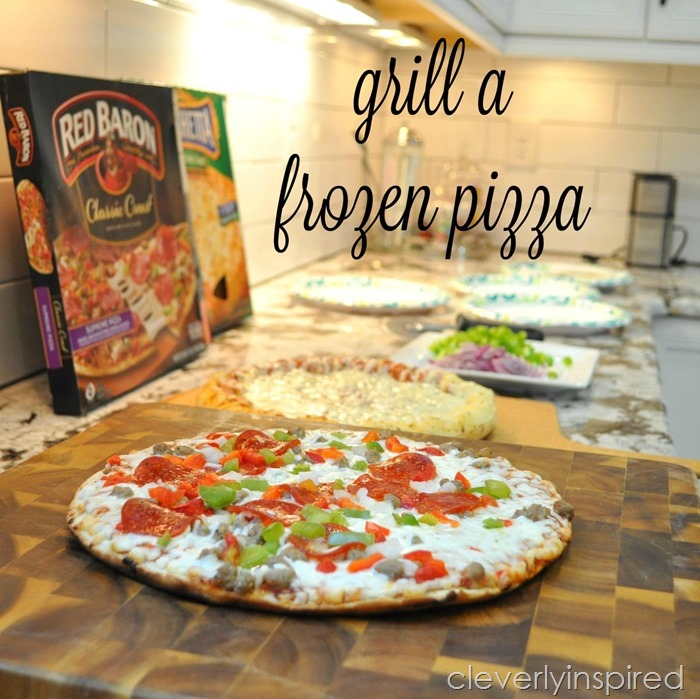 A few weekends back we grilled a few frozen pizzas and it was mind-blowing. They were sooooooo much better on the grill than from the oven.  I doubt if we will ever use our oven again in the summer months to heat up a pizza. It was crispy and perfect and ready in minutes! We sliced it up outside and had a picnic—it was great! I chopped up a few fresh veggies so that we could put our own toppings on. This would work great if your family is set on some camping trips this summer. Pack a few frozen pizzas at the bottom of the cooler and dinner is practically done!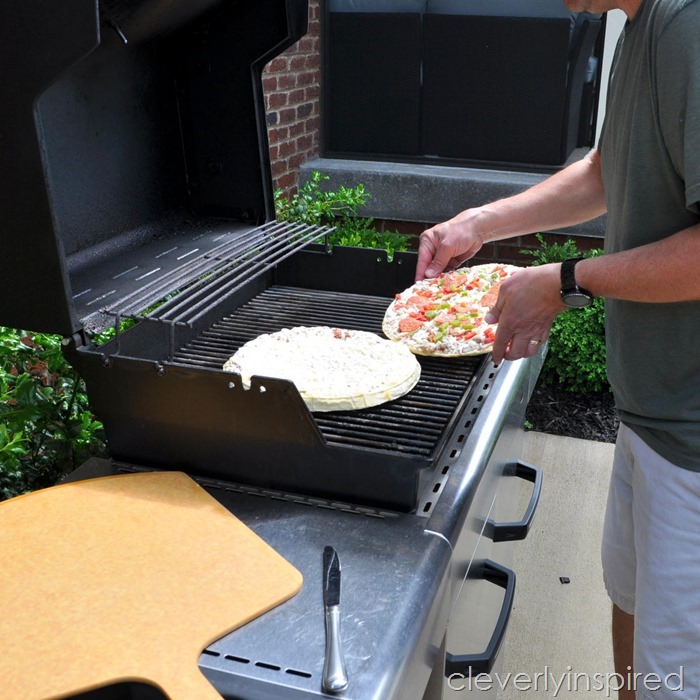 We were a bit concerned that the bottom would cook too fast. We used a knife (propped the door a bit) to keep the temp around 400. The thin crust Red Baron pizza took exactly 12 minutes. The thicker crust Freschetta pizza took about 14 minutes. Perfect crust on both!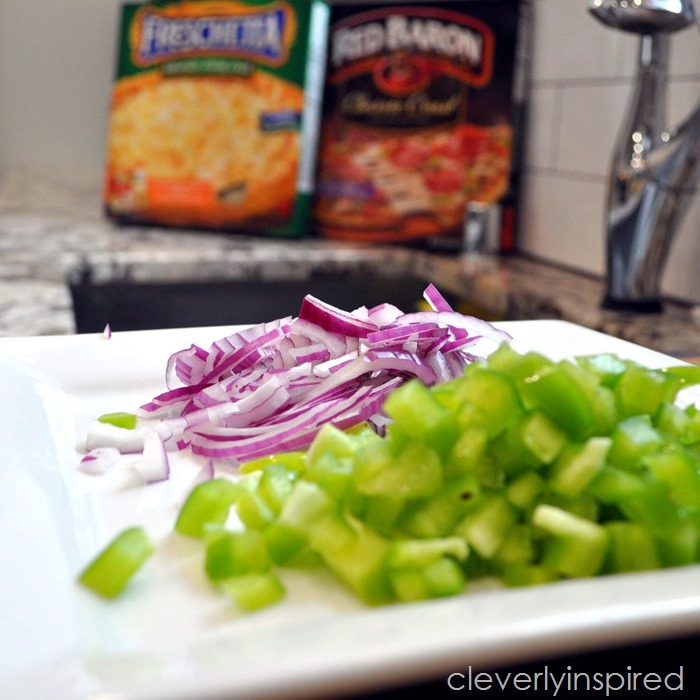 This is a great use of a ready-made product that can be assembled in minutes. Pair it up with some fresh fruit and a salad and everyone is happy!
I wanted to share with you a salad dressing that is fresh, low cal and cheap :)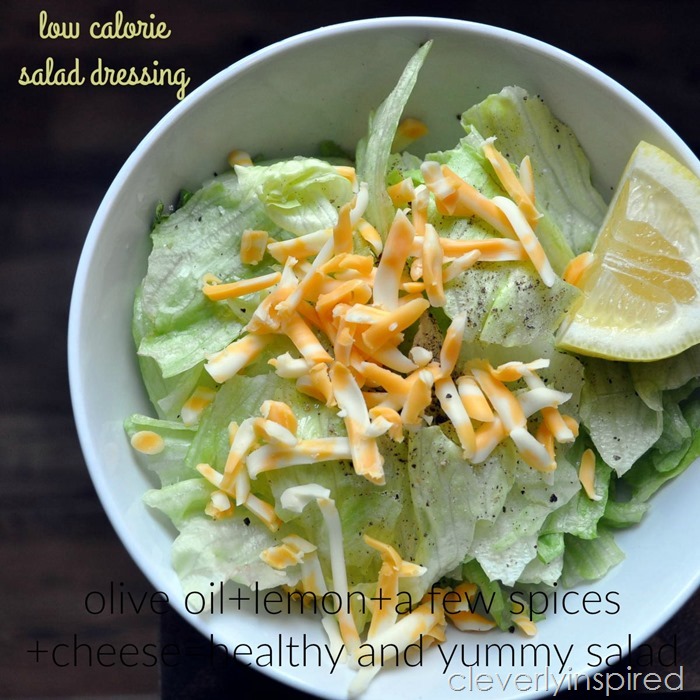 All you will need is olive oil, lemon, salt, pepper, a bit of garlic powder and cheese of your choice (I use shredded Colby jack by Heluva Good! for mine). Place your salad in a large bowl, drizzle in about 2 tablespoons (or a bit less) of olive oil. Toss with tongs. Cut lemon and squeeze half into the salad. Toss again. Sprinkle with salt and pepper, garlic powder and cheese. Toss and serve! I have this about 4 times a week and I never tire of it! Heluva Good! cheese is a perfect addition to this salad, and one of our favorites to keep stocked.
Remember to take full advantage these months and head to the freezer and dairy aisles at the grocery store. So many great, healthy options that make meals easy to get to the table. For more great ideas go to www.EasyHomeMeals.com.
I am a brand ambassador for the NFRA (National Frozen and Refrigerated Foods Association) & a member of the Cool Food Panel. I have been compensated for my time spent writing this post. All opinions, photos, and thoughts are 100% mine own.