I was invited to participate in a really fun blog hop this fall. Over 75 bloggers are participating. All sorts of fun fall inspiration from recipes to projects you name it…all things fall!
We call it #FallHarvestIdeas and it is a celebration of all things FALL!!!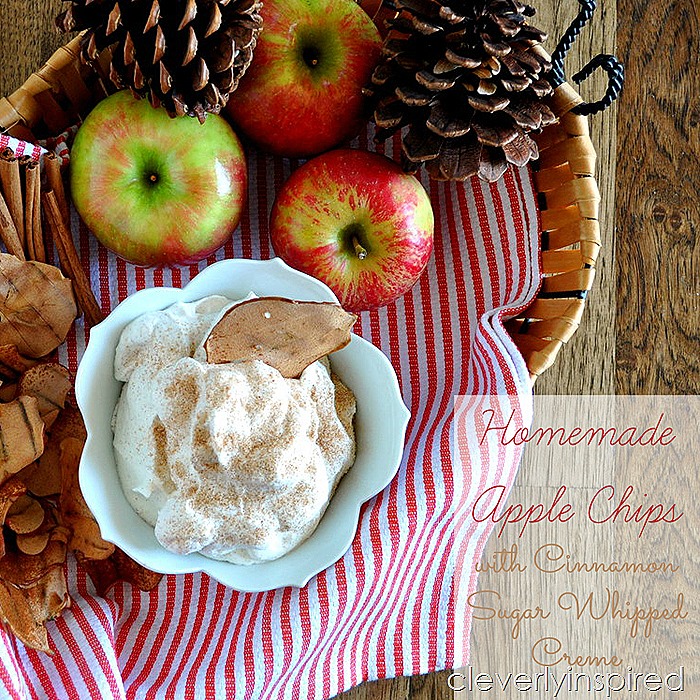 I decided to try a new recipe that I've been wanting to do for a while. Apple chips with homemade whipped cream . Yum yum yum! I made homemade whipped cream not too long ago. It could not be any easier and taste so much better than the store bought brand.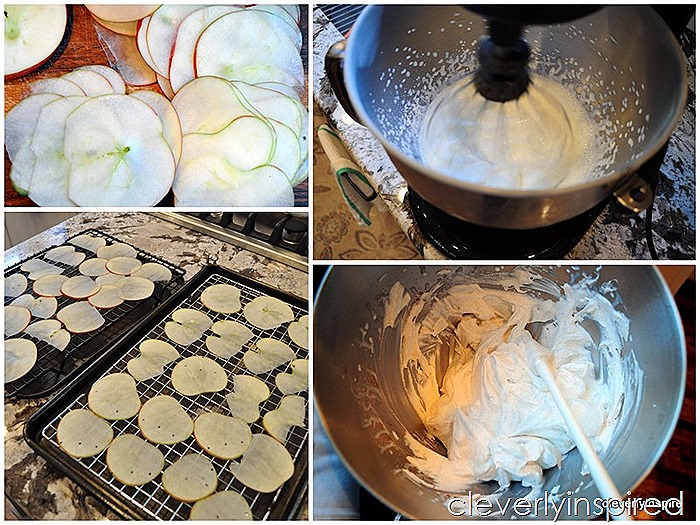 All you need are 4 simple ingredients. The trick to making homemade whipping cream stand up and stay for awhile in your fridge is the addition of powdered sugar. I added some cinnamon and it is the perfect complement to these apple slices.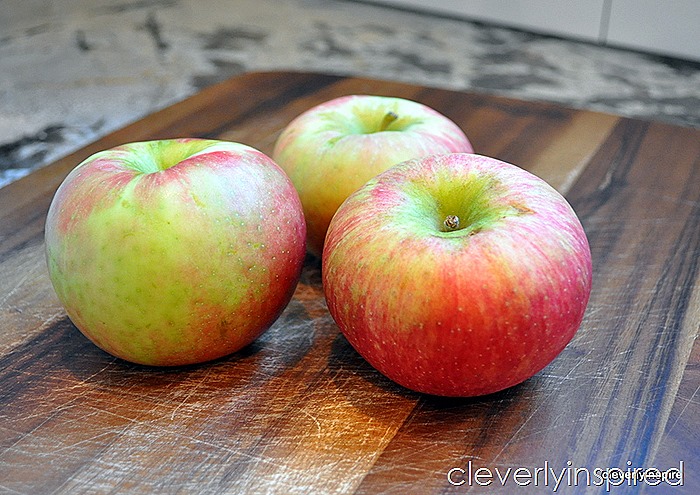 One thing I learned when I made the apple slices is you should use parchment instead of the baking racks. If you are going to use the baking racks then be sure to spray them with cooking spray. Several of mine stuck to the baking sheet. When I do it again I will definitely use parchment and flip them halfway during the cooking. I got mine super thin by using a mandolin. I found this KitchenAid one at Costco for $14 and I use it all the time. If you don't have a mandolin just slice as soon as you can. They may take a little longer to cook.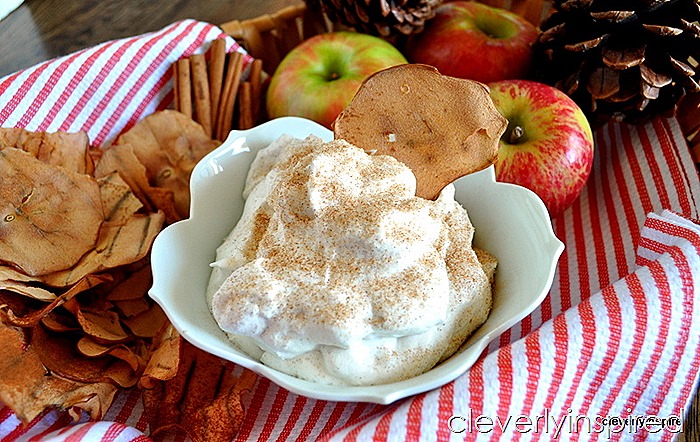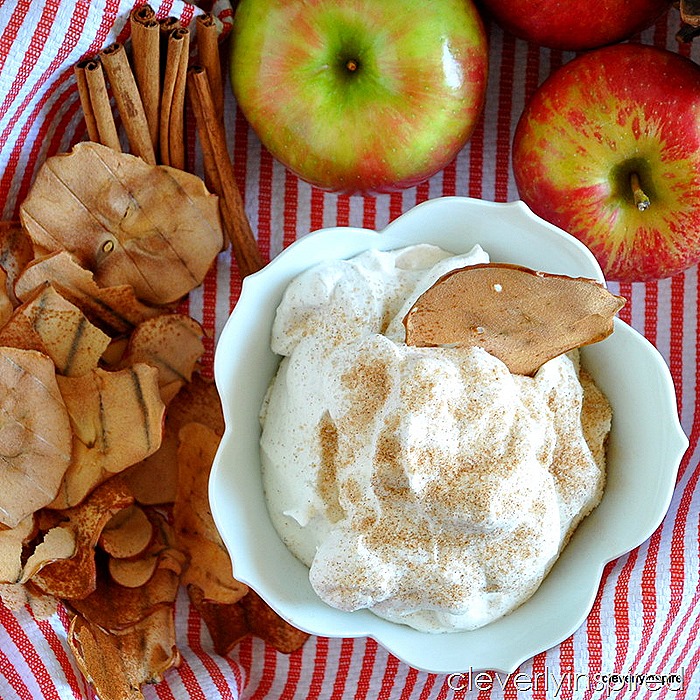 I hope you can pop around to see some of the fabulous fall ideas….from crafts, to recipes, to home decor and more…we have you covered for Fall inspiration!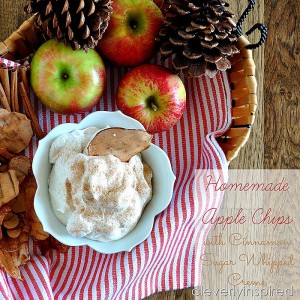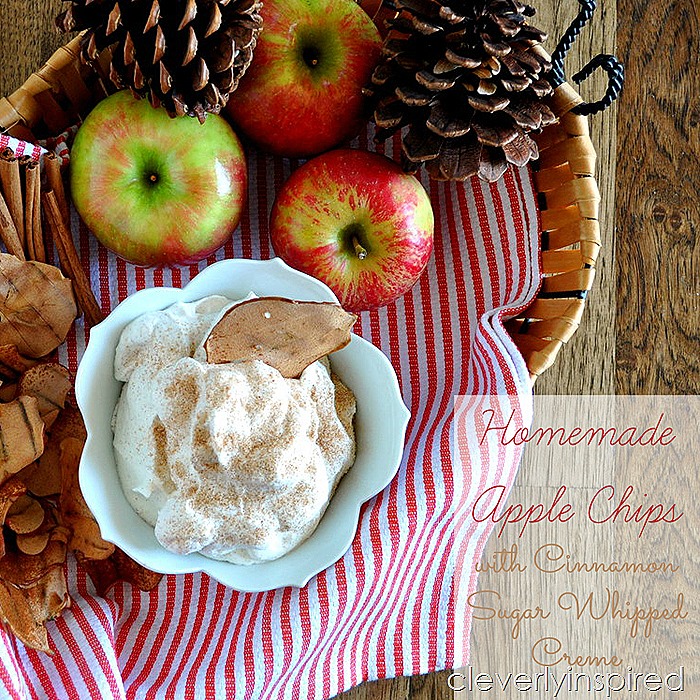 Homemade Apple Chips with Cinnamon Sugar whipped crème
Ingredients
2

large apples

I like honeycrisp

cinnamon to dust

Whipped creme:

2

C

heavy cream

2

T

powdered sugar

1/4

t

cinnamon

1/2

t

vaniila

cinnamon & sugar to dust
Instructions
Slice apples as thin as possible and place on parchment lines cookie sheet.

Bake 1.5 hours on 250 until golden and crisp.

Meanwhile make whipped creme"

In a large metal bowl whip creme and sugar until stiff peaks form.

Fold in vanilla and cinnamon.

Keep in fridge until ready to serve

Dust with cinnamon sugar.


Check the gallery below and visit some of my blogging friends to see their awesome ideas!!
Be sure to go searching on your fav social channels for #FallHarvestIdeas ….we will be lighting it up all day today!!