Hey y'all! Wanted to pop in and just finish off the posts that I was doing about Jack's graduation party. I have told you that I was helping to put together some decorations for my nephew's High School graduation this year. It has been so much fun finding unique projects on Pinterest and through other bloggers. I shared with you a few weeks back the Hat Card Box that I made. I also shared the chalkboard and I wanted to give you an idea of what else was going to go on the tables and a few other unique ideas that you might like to use for your own graduation celebrations.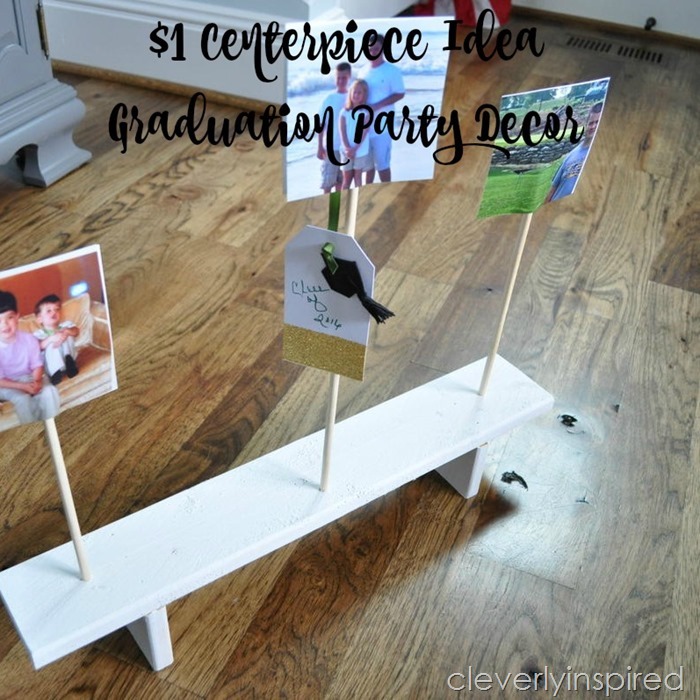 I briefly told you on Friday that I bought the table runners at Home Depot. I ended up using artificial turf. I cut pieces for each table that are 12 inches wide by 4 feet long. My nephew loves golf and it is a perfect color to use because his school colors are dark green and yellow.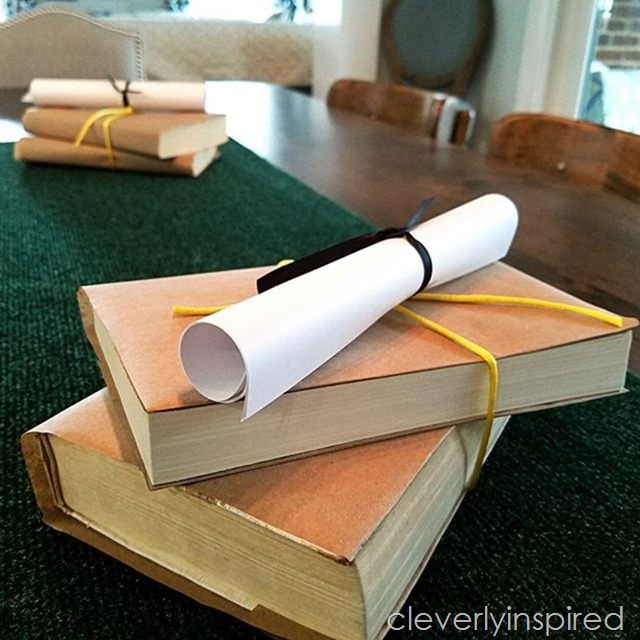 So each table will have a table runner along with 4 books two stacked on each end that I covered with craft paper. I tied those up with yellow ribbon and placed some diplomas that I just rolled white printer paper and tied it with a black ribbon. In the center I asked my dad to help me with this idea. We took inexpensive fence material…an 8-foot piece it was a $1.50. To make 7 centerpieces we used 2 pieces of wood.  My dad drilled three holes in each board for me to be able to insert a dowel rod.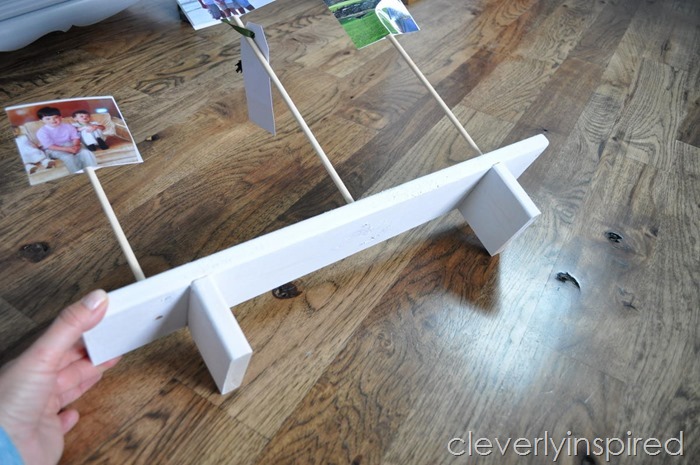 I sandwiched pictures on the other end….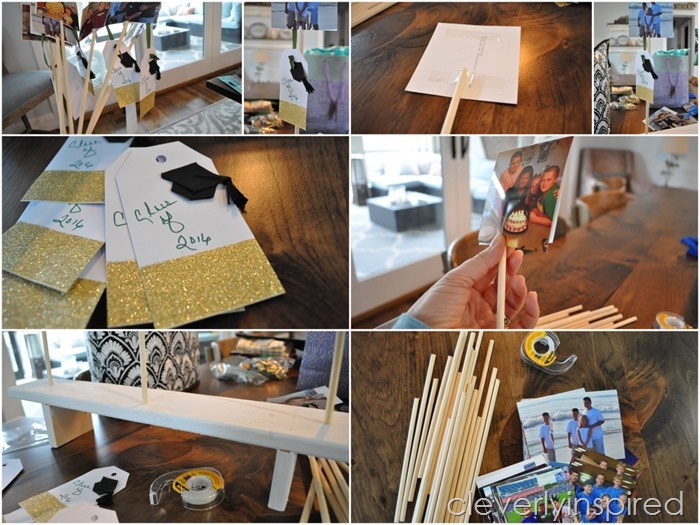 My thought is that these picture holders will sit in the center of the table scattered with the Rolo graduation caps, some Smarties that look like diplomas, some golf tees and golf balls. All in all the tables total cost  came out to about $6.50 per table. Lots of uses for these centerpieces. It is a very simple construction my dad just cut to pieces that were two and a half inches and then one piece that was 18 inches. He screwed the feet to the longboard and drilled in three holes for the dowel rods…very simple construction. My mom helped out too by writing "class of 2016" on the tags that will hang from one of the pictures. She has beautiful handwriting:)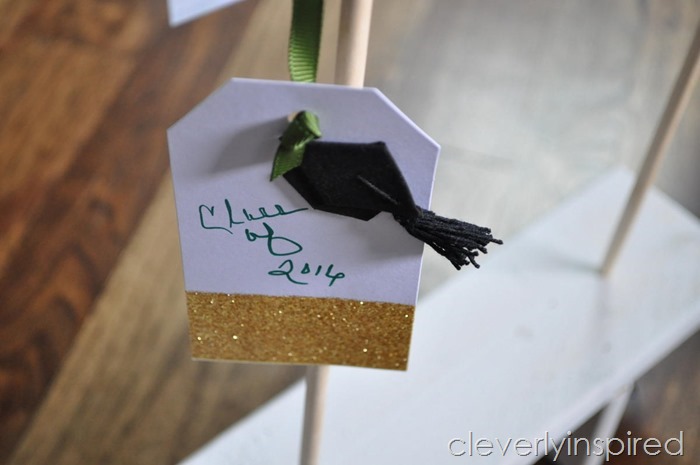 When you have to dress a large amount of tables you are looking for the least expensive way to do it but also have some cohesion and something special about it. The thing that I love about the centerpieces is that I can use them for any occasion… I can line a bunch of them down a long table or place them in a triangle formation on a round table.
I will share some pics of the tables after the weekend is through:)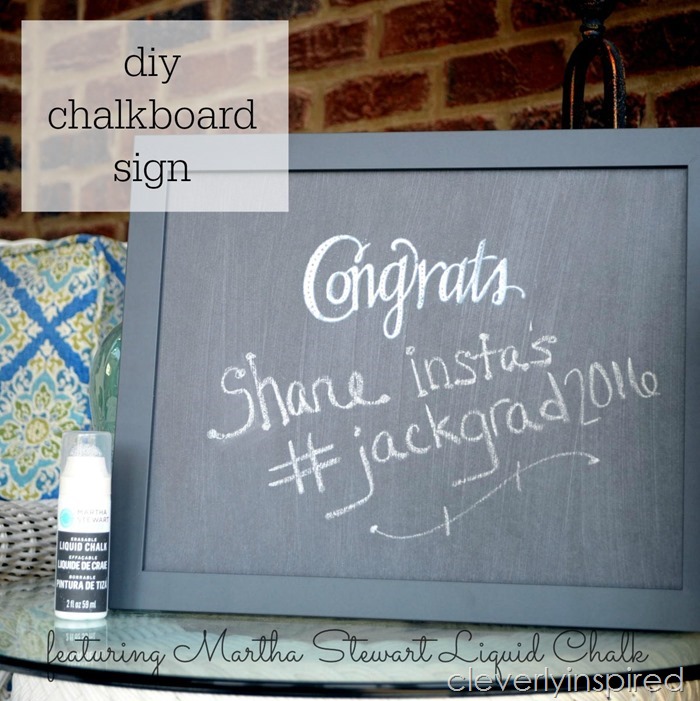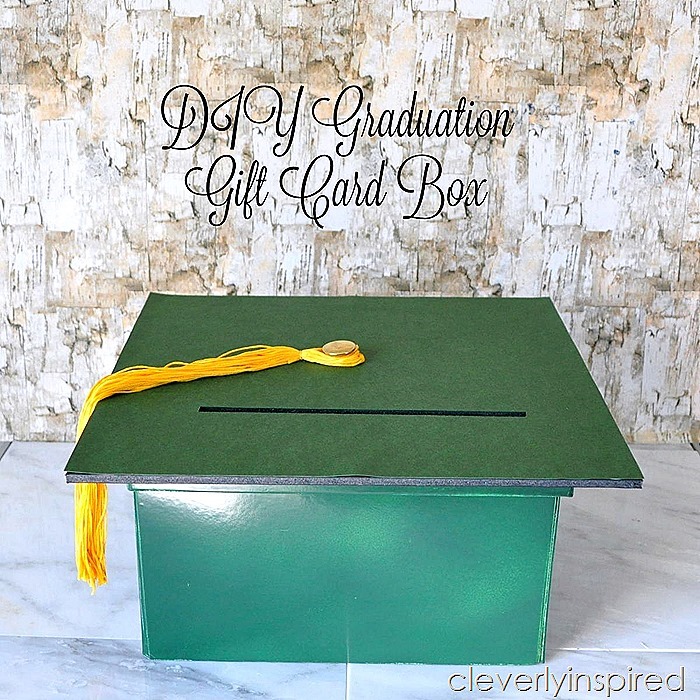 Hope that gives you enough time to make some of these decorations for your graduate:)