Hey gals…and guys…:) Holy moly it is cold out…where the heck is SPRING?? We are probably going to skip right to summer. We had a low key weekend which was great:) This is my kiddos last week of school…they take exams next week…and become JUNIORS…WHAT!?!?! Seriously can NOT believe I will have 2 JUNIORS in high school. Maybe that is why everyone in our house has puppy fever…that's right…we are in talks with Stella's Aunty Trisha (aka Stella's breeder) about her next litter. We may be crazy….it is a firm possibility. I will keep you posted:)
Wanted to share with you another fun teacher thank you gift that is easy enough to put together for all the favorite teachers in your life. Believe me….I did the hard work for you:)
So many super cute ideas out there to show your teachers some love at the end of the school year. My daughter helped me think of this sweet saying that you can wrap up and give to the favorite teachers in your life. All you are going to need is a magazine, travel size sunscreen and maybe a pack of gum….all the fixins for a great day by the pool this summer. You can right click on this free printable below…easy peasy!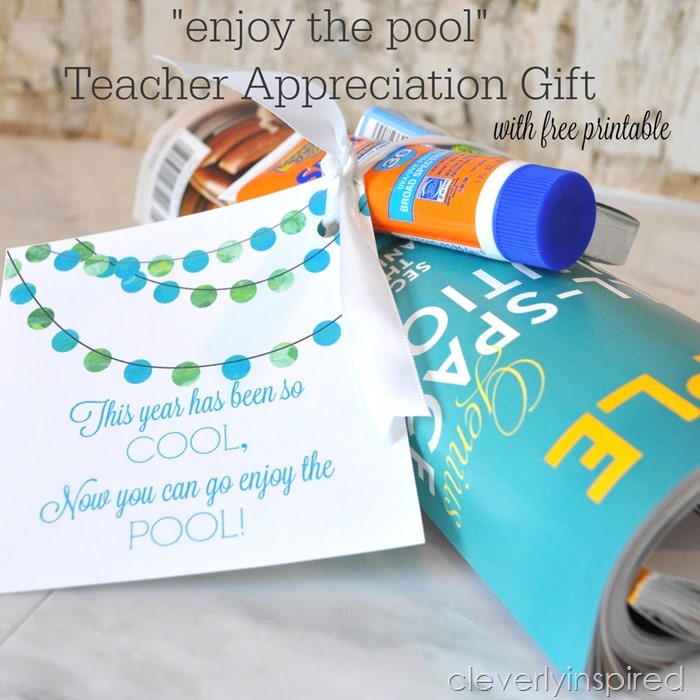 I am positive that the teachers in your life would surely appreciate this little gift of thanks:)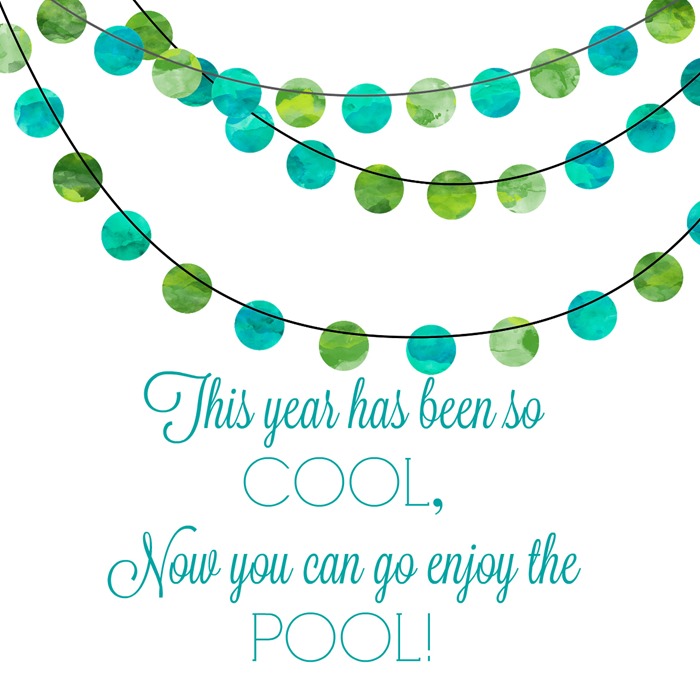 You can switch out a favorite magazine for male or female teachers…attach a pair of flip flops or a gift card and you are done!
The contractor is getting started at the beach house this morning to install our tiny bathroom. I will keep you posted:)
Have a great Monday!