Have you started? Are you watching in secret? Or are you just taping it for a later date to watch in the middle of the night when everybody is sleeping? That's right…. I'm talking about the Christmas specials that have started on TV! What did you think I was talking about???
So I thought that with the weekend ahead of us I would make a nice little printable for your refrigerator so that you can keep track of the new Christmas specials for this season. We all love a good sappy, cheesy, corny, mushy Christmas movie…am I right?!?! I've got to admit I'm kind of excited to put on my comfy pants grab a bowl of popcorn and a cup of hot cocoa in front of a nice warm fire and watch some of these this weekend. I have been DVR in them for the past couple nights. I fit on as many as I could….but for a full listing of your old favorites check out this link….awesome source!( here)
Click on this dropbox link to download and print. Will print in a 8×10 size.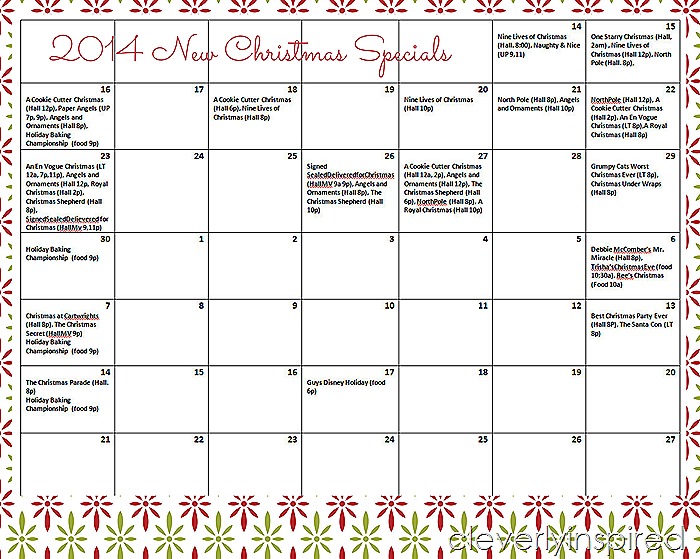 Happy watching!!
xo
Sidenote: Stella saw snow last night….and it was about the cutest thing in the world…