Good Monday to you all! Did you watch the final Downton last night? I won't spoil it for you….but it was such a nice ending. I do love it when a series ends exactly they way you wish it to end. I am going to miss these characters…maybe we can hope for a spin off:) I hope you had a great weekend….we got a little taste of spring yesterday and it was so nice! Springtime brings Derbytime here in the bluegrass…and this post is a long time coming….I actually made this game last Derby and forgot to share it! Thankful for Google plus—backs up my phone photos and I just scrolled back to last May:) So sorry these pics kind of stink….it's all I've got!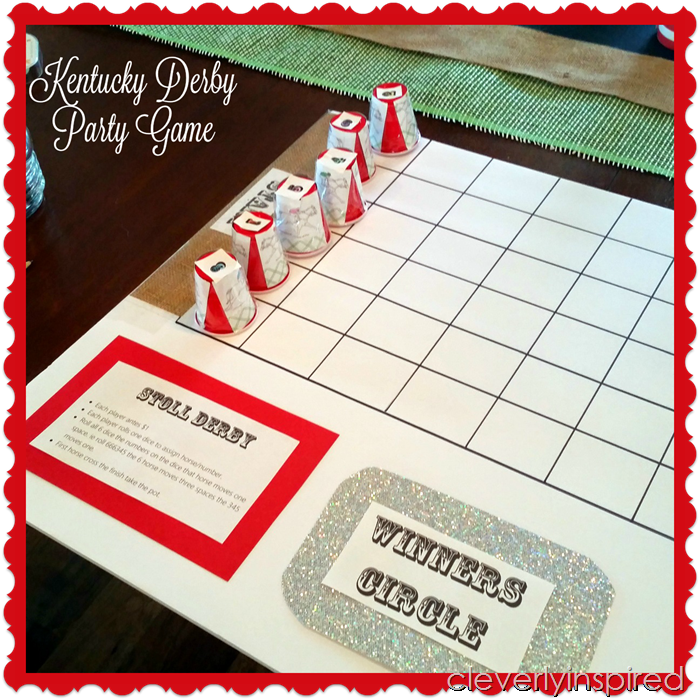 This game proved to be a whole bunch of fun. We played it on Derby Day in between races. You could make it non-betting for a kids party though….either way it is pretty exciting.   I kind of pulled ideas from a few different games.
The way that we played it proved to be the easiest and quickest. Each game takes about 3 minutes. I made a few printables that you could just download and print out and stick on your board.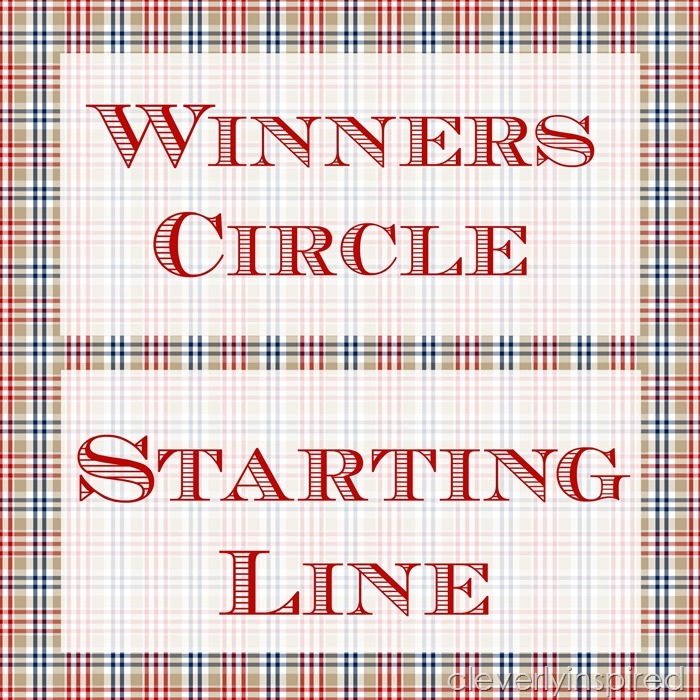 Here is what you will need:
These 3 printables (just right click and save to your computer to print out)
piece of white foam board
black sharpie
long ruler
6 die
horse printable or jockey silks (6 cut out and colored in)
6 small red solo cups to use as game pieces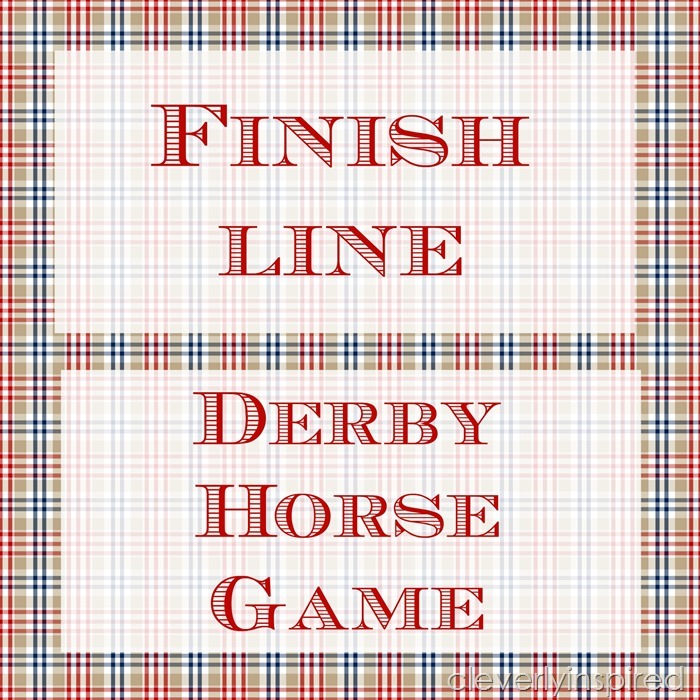 Here is how you put it together:
Lay out the game on your foam board. Starting line, finish line, winners circle and rule card.
With a pencil and ruler, draw out 6 lines for the "track".
My board game has 12 "spaces"….draw those lines. Go back over pencil with sharpie.
Glue on all your printables
Cut out and color your jockey silks or horses and tape onto mini solo cups that are upside down (your game pieces)
Now you are ready to play!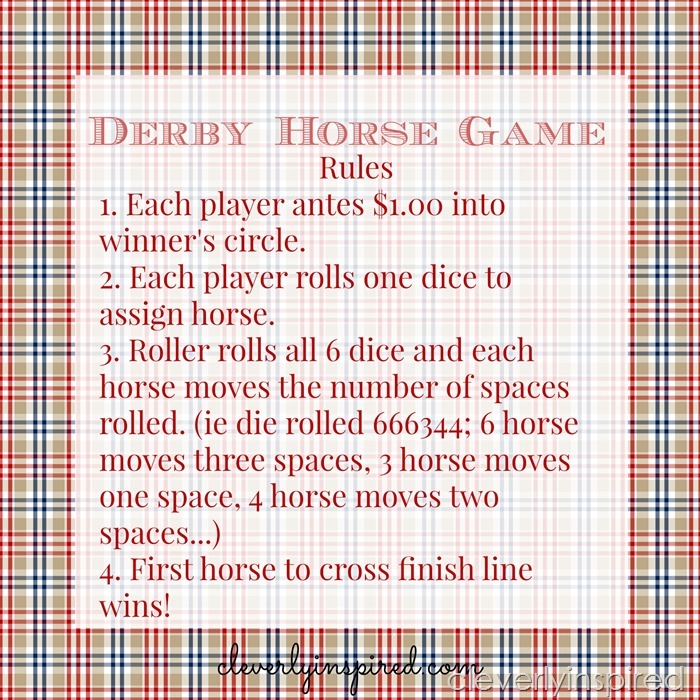 I wanted to put this idea in your head early so that you have plenty of time to make it for Derby day this year. Hope it makes sense! Let me know if you have any questions:)
Have a great day!!
xo