Good gravy I cannot believe it is Halloween week already! October has flown by! We have been busy…the end of the month snuck up on us. After coming home from DC my hubs has fought a fever all week. He got a horrible sore throat and cold and suffered through it all last week. Unfortunately when you own your own company there is no paid time off….he has to work….which is why it is taking awhile for him to feel better. He was a trooper on Friday evening….as I has our family pictures planned for 6:00. I am so excited to see the photos. We haven't had our family pictures taken (other than the ones I have taken) in 6 years…..it was kind of nice to not have to worry about the other side of the camera. Of course planning what to wear for the pics was a whole other ball of wax. I was going for a bit more sophistication since our kids are young adults now….can't wait to see how they came out!!
I thought I would share with you a yummy treat to whip up for Halloween night. This is the easiest dip ever! Cooks for 2-3 hours on low and you literally just dump everything in the slow cooker. I used my mini cooker but if you are making for a crowd just double it and put it all in a regular slow cooker. Serve it up with chips or bread…actually it quite healthy!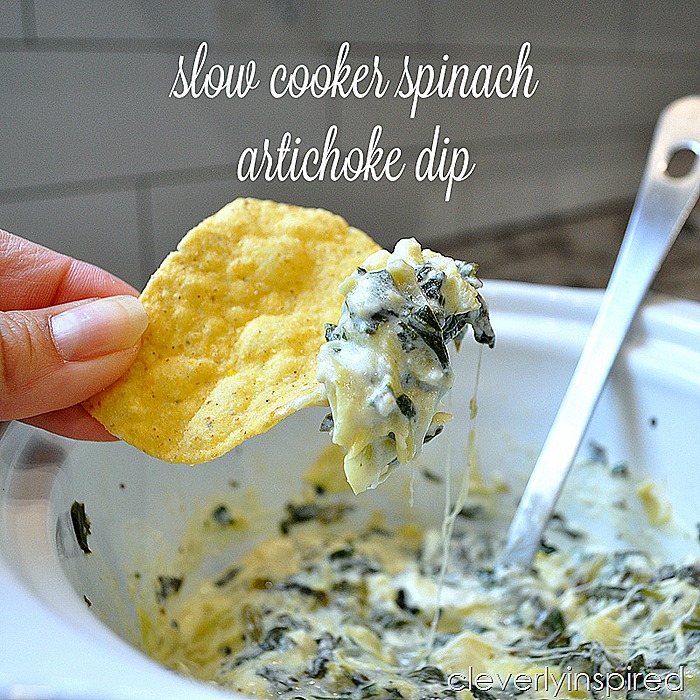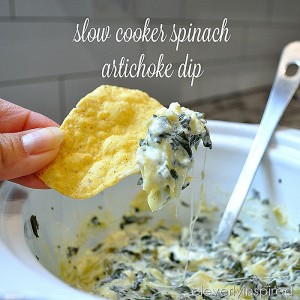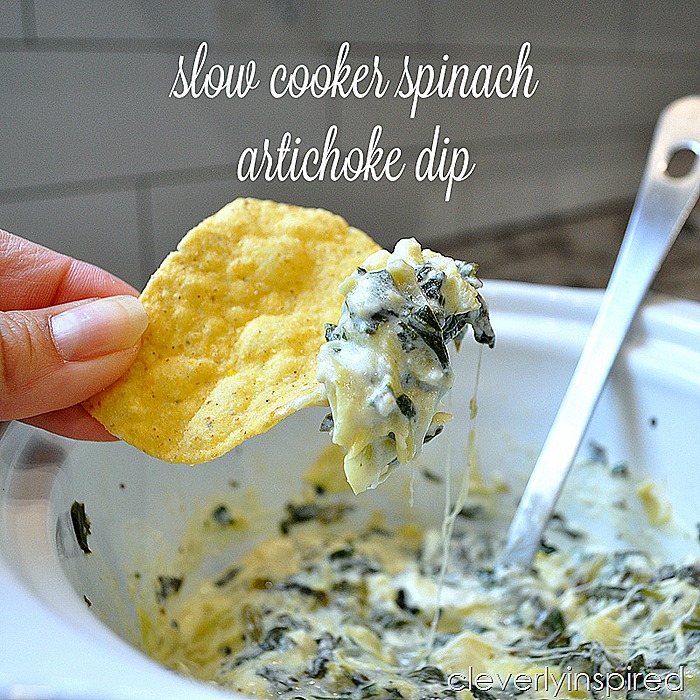 Slow Cooker Spinach Artichoke Dip Recipe
Ingredients
one package frozen spinach thawed and squeezed

I just place in microwave for 3 minutes and then use a few layered paper towels to squeeze out water

8

oz

cut up mozzarella

8

oz

less fat cream cheese

1

can artichoke hearts drained and chopped

I just rough chop in can with scissors

2

cloves

garlic minced

pinch

of red pepper flakes

1/2

t

salt

1/2

tsp

pepper

1/3

C

Parmesan
Instructions
Place everything in slow cooker and cook on low 2-3 hours.

Stir once or twice in between.

Keep on warm and enjoy with chips!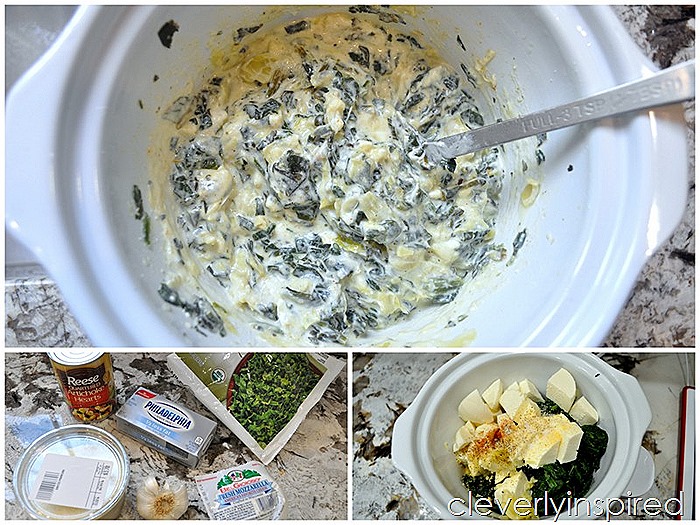 Here are few other great Halloween snacks to try out this week. Hope you have a great Monday friends!
xo