Back from a weekend of good food, good drinks and good shopping in Chicago. We celebrated our 18th in style:) I am pulling some fun post together but is taking me a while to get my stuff together. It seems I am still trying to get us "settled" in our new house…September has been a a blur but at the same time a really long month. Hoping that I get that blogging mojo back soon. I have been concentrating on being creative…which usually pulls me back to center:) This week we are also preparing for our new baby Stella:) She will join our family on Saturday…and we are all so excited for the little ball of fur! I am busy baby proofing the house…and making sure we are set to go:) I shared this little Halloween snack over at my girl Jen's a few weeks back but I like to share it here too in case you missed it the first go around….It is a great way to make a fun Halloween meal—without the sweet:)
With all the treats and sweets during Halloween time…..it is nice to have a healthy "fun" food dish to serve up your little monsters before they head out to all the parties. This grumpy monster pasta salad is full of veggies and pasta…and is sure to be a hit with your little gremlins. I was going for the "Bride of Frankenstein" look….what do ya think? Obviously feel free to substitute your families favorite veggies or cheeses…make it your own:)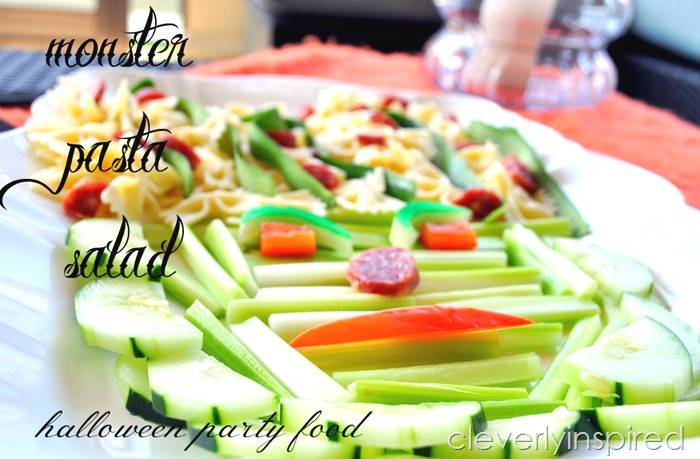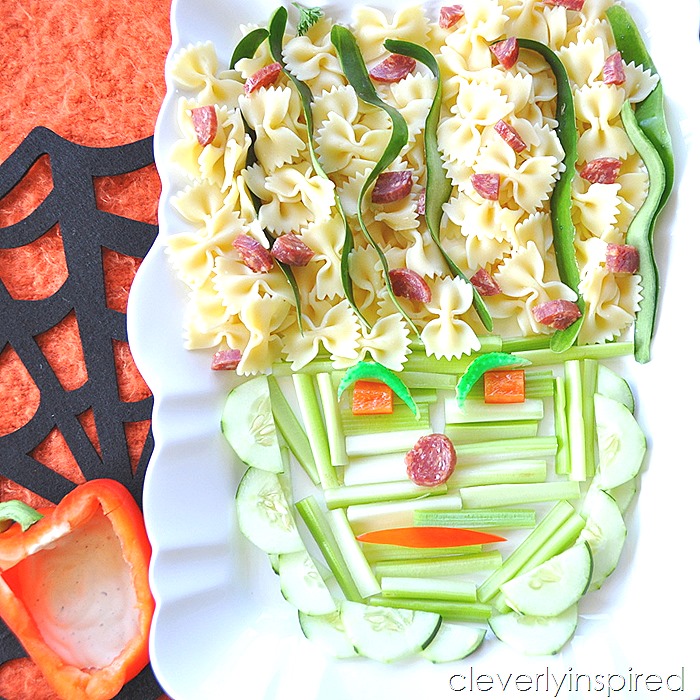 I may have had a little bit too much fun putting this together…just sayin…When folks are ready to dig in…just place a large serving spoon beside the tray and little friends can grab their favorite things from the platter. A little container of ranch or dressing is perfect to drizzle on top. Easy!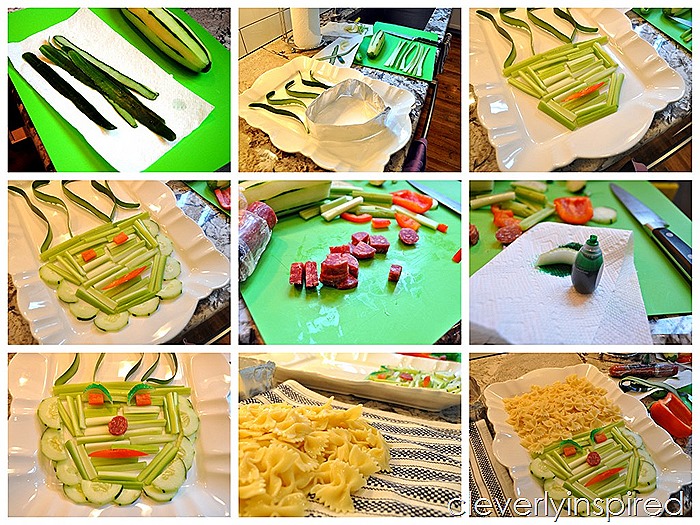 Use a large platter or even a cookie sheet to contain your veggies. A foil "template" may help to visualize your design. Get the kids involved and have them create with the food….win win:)
Here is what I used to create mine: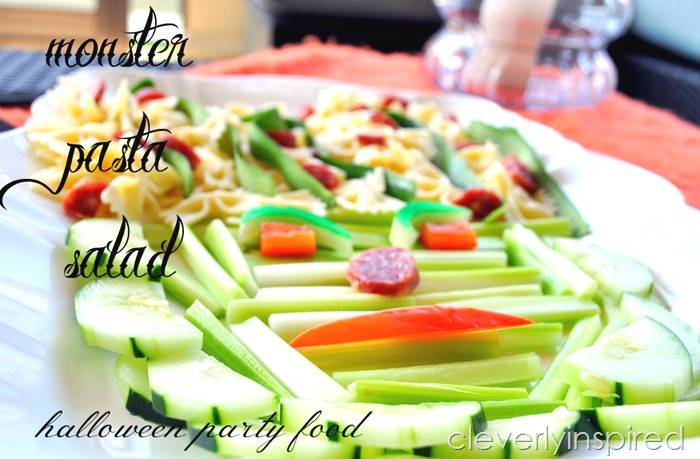 Monster Pasta Salad (Halloween Party Food)
Ingredients
2

cucumbers

1

red pepper

eyes and mouth

1

bunch of celery

dried sausage

a bit of green food coloring

for the eyebrows

1

small box bowtie paste cooked and cooled

bottle of favorite dressing
Instructions
Cook pasta and cool...set aside.

Peel long pieces of cucumber.

Cut celery into narrow pieces to arrange face.

See picture to get clues for how to put your monster pasta salad together.
See picture above to get clues for how to begin your monster. I peeled about 7 long pieces of cucumber and set them in between the pasta to look like hair. I created the face with celery pieces, red pepper, cucumbers and a sausage nose. I found that it helped to dry the pasta a bit on a towel so that is wasn't too slippery.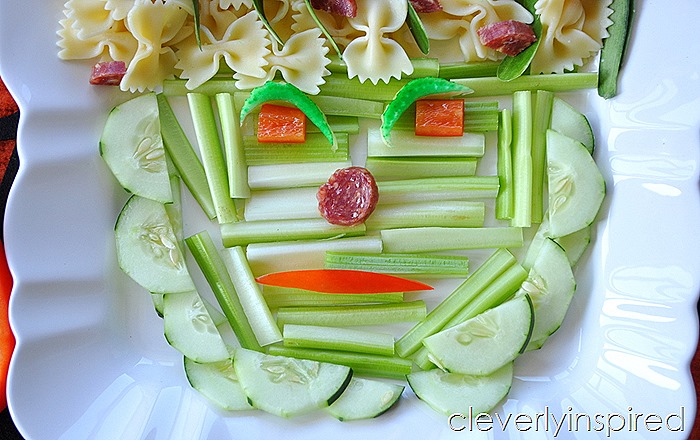 It is a good idea to have some extra veggies on the side…and some pasta too—especially if you are feeding a crowd.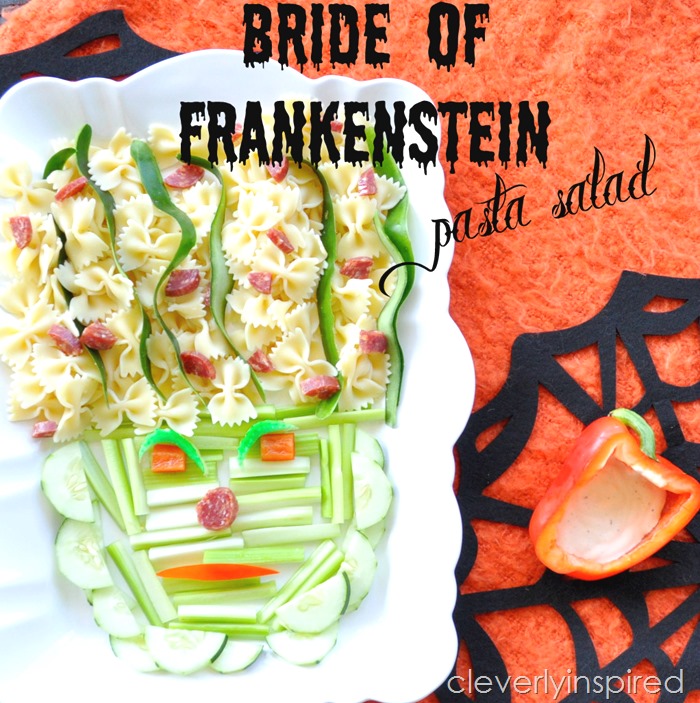 Like I said….have fun with it…and get the kiddos involved—they may never look at red peppers the same again:)