This is a sponsored post written by me on behalf of At Home for IZEA. All opinions are 100% mine.
No no no—- I have not started decorating for Christmas! You know that my favorite holiday is Thanksgiving and I can not skip over that! However my friends at At Home store asked me to share with you some of their best of lines from the At Home Christmas Decor that they have in stores this year. There are over 15 different themes that they have set up their stores and it makes it really quite simple to decorate your spaces for the holidays.
The thing that I chose to show you is the Snowcapped theme that has white ornaments and decorations with a little sparkle. I chose this line because you know how I kind of like to do things simply and quickly:)  I just wanted to give you a few ideas to think on for when you will be planning your Christmas decorations in the future.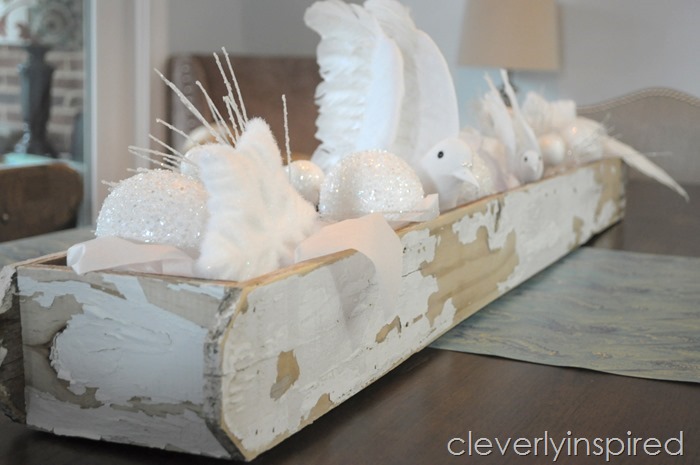 I decided to dress up the dining room table a bit. I used gift wrap for a little table runner and I filled my tray that I made with all sorts of ornaments. Here is a little gif that I made to show you that it literally took me 5 minutes….. (Stella in that background thinking I may or may not have lost my mind;)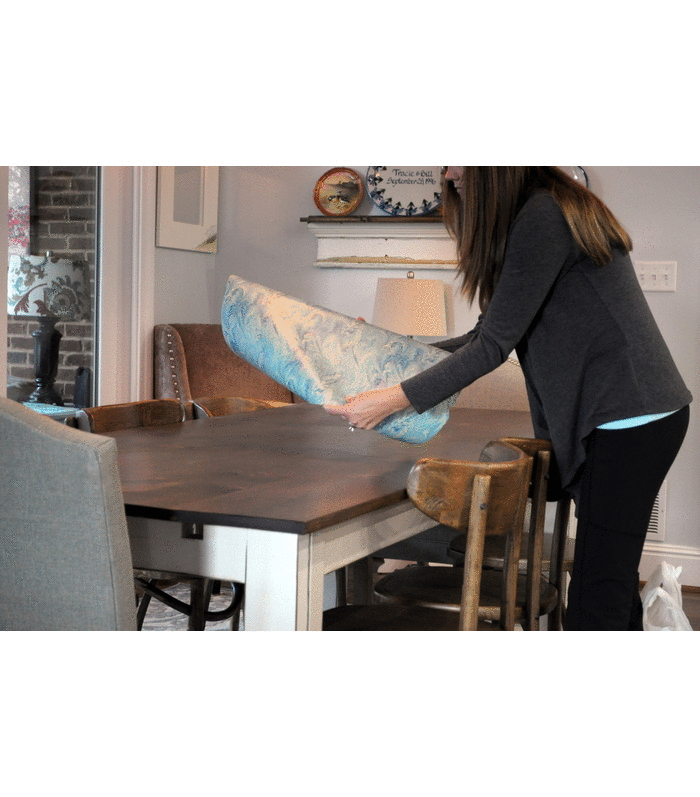 I like At Home store because the displays are by color and textures so that you can easily find what you want and really it's just a matter of bringing it home and taking the tags off and displaying it. They had some really cool themes. My favorites were the homemade from around the world I also like the coastal ornaments and the peppermint. Wondering what your fav theme will be?!?!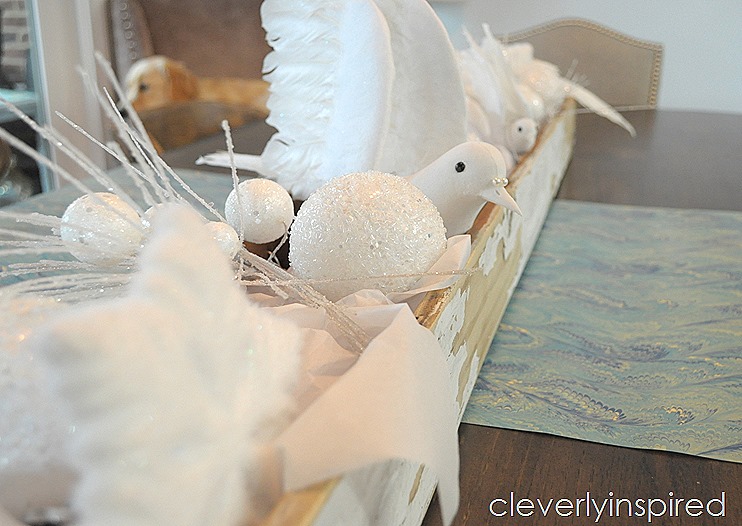 I am sure that you will find something that appeals to your taste on a budget from at home. Run by there this weekend and see what they have displayed.  At home is really a one stop shop for housewares decorations pillows bedding all sorts of things home. They have over 100 kinds of Christmas Trees too! I'm going to be going back to get a Tree for Me! 
It might even get you in the holiday spirit a little early this year. You know how I like to get things done a little bit early so that you can actually enjoy the weekends in December rather than being so rushed around.
Keep it simple classic and easy! That's my motto;)