Instagram is almost like a blog onto it's own. It is so easy to keep in my groove and share pics here and there…..I am an insta-lover fo sur:) Last weekend I pulled out some fall decorations (from the depth of the boxes in my basement….that's another show for another day.) I can't find some of my things that I used last year….but I got my hands on most of my favorite things. It is a fun challenge to fit our old decorations into a new space….I had fun putting it all together. I thought I would share with you here in case you aren't on instagram. FYI: I didn't buy one new thing that you see in these pics….just shopped the house and got stuff from my fall boxes:)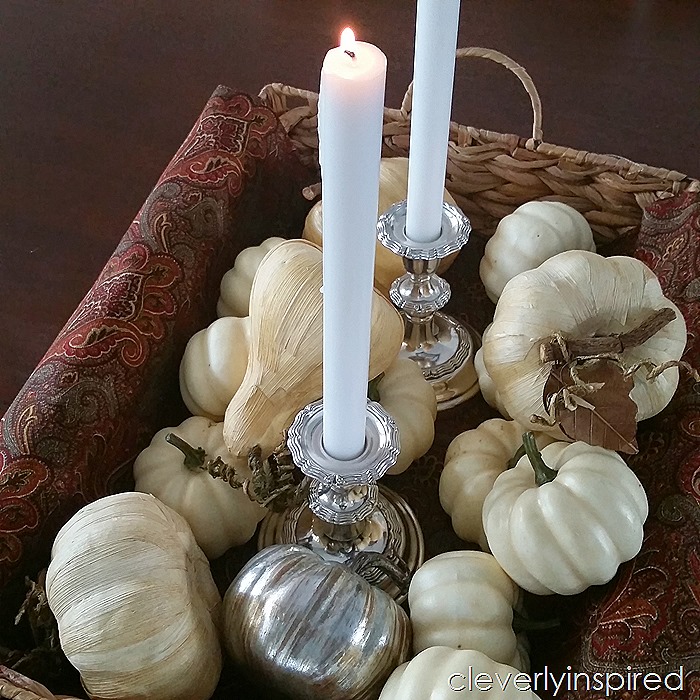 my Grandmother's candlesticks, a basket, fabric from last years table runner, and white pumpkins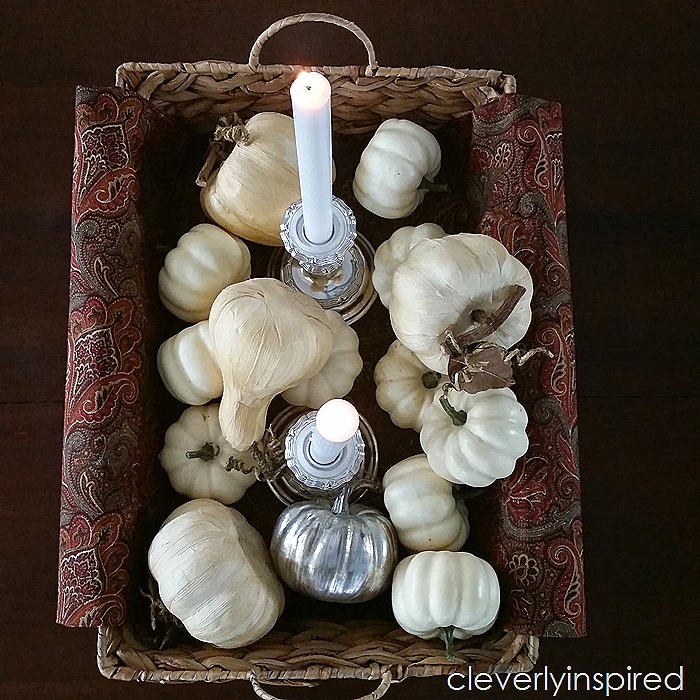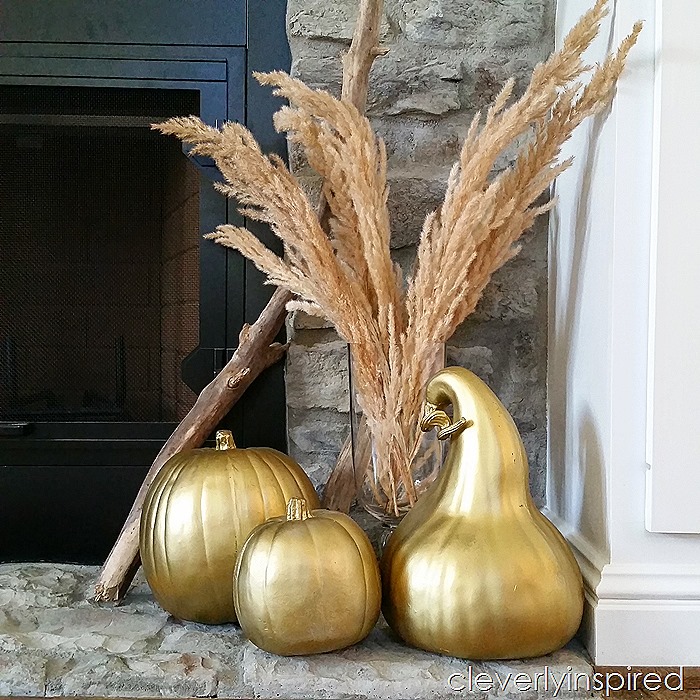 our mantle has a tv above….so I went down low with some of my décor…2 gold sprayed pumpkins that I have had for years (see this post and this post) along with some wheat in a glass vase…done and done:)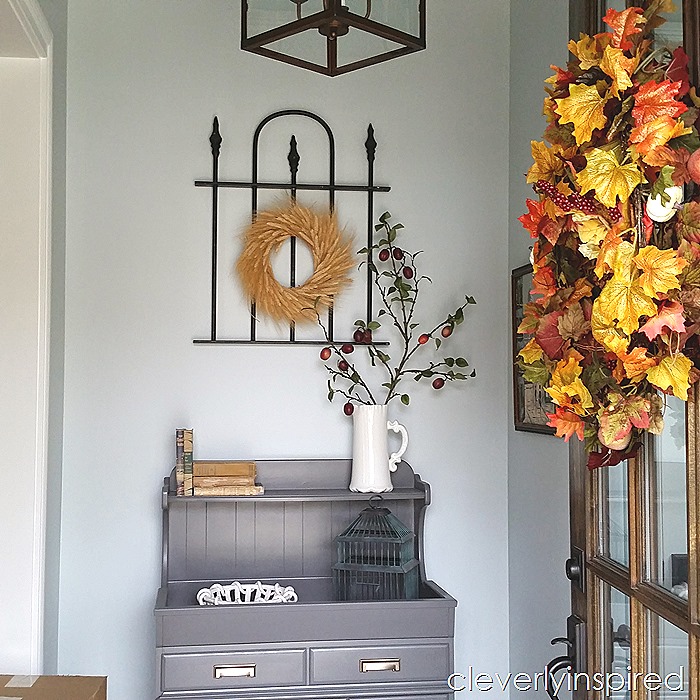 I used the same wreath from a few years ago. It has held up great! Find out how to make your own super large wreath for little cash here….I placed that on the door using my secret invisible door hanger. An upside down command hook on the inside of the door…wrapped some floral wire around it and hung the wreath on the outside. Easy!!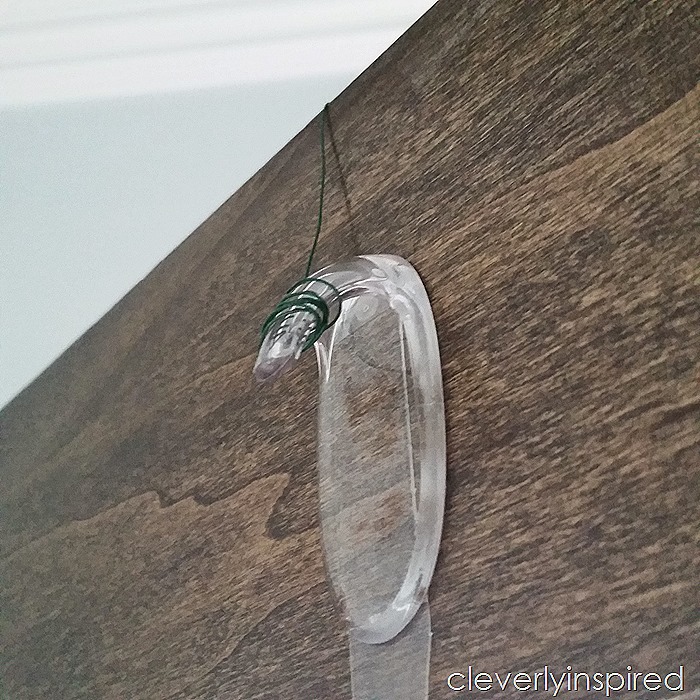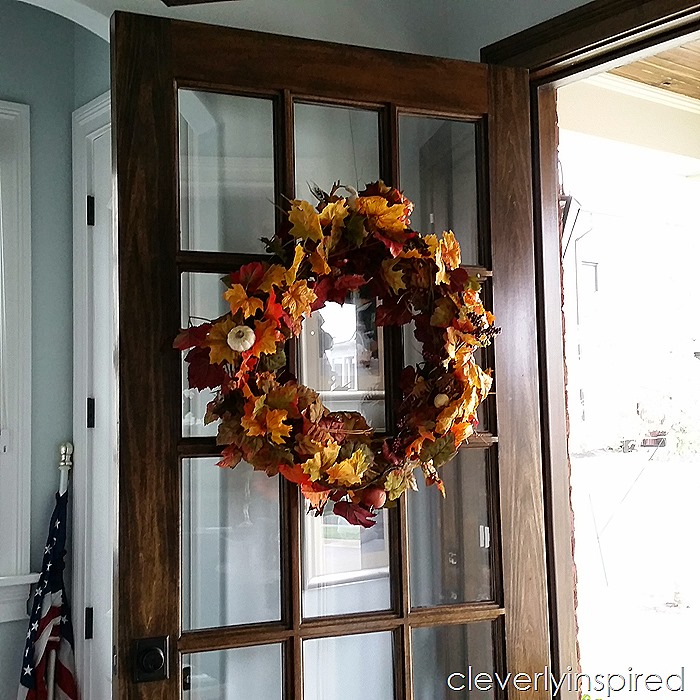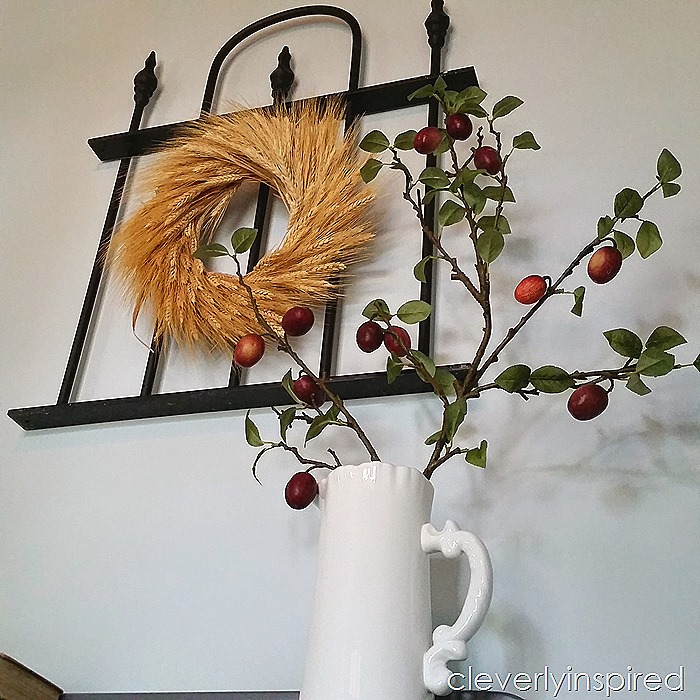 I lied….I did buy one thing. This plum sprig was on sale at Potterybarn and I knew it would look fabulous in my white pitcher. Just one sprig is all I needed….I love the how it looks against the wall. The old iron gate piece has been used several times before…. (check here) I found it years ago at Architectural Salvage. The wheat wreath was from Michael's a few years back….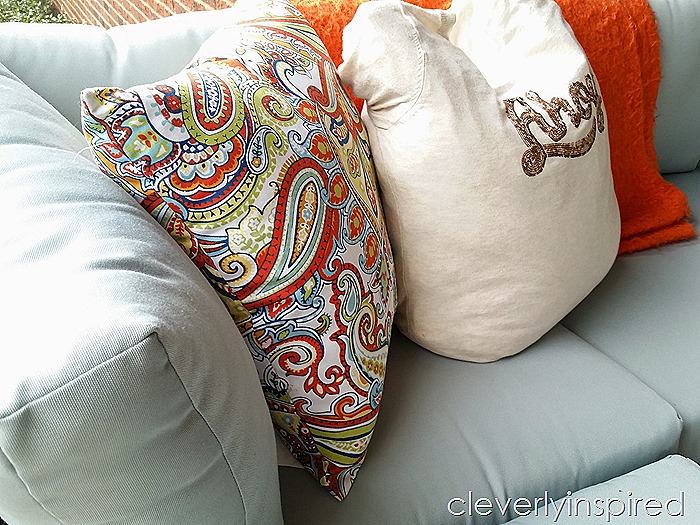 The screened in porch got a few punches of orange….perfect for fall:)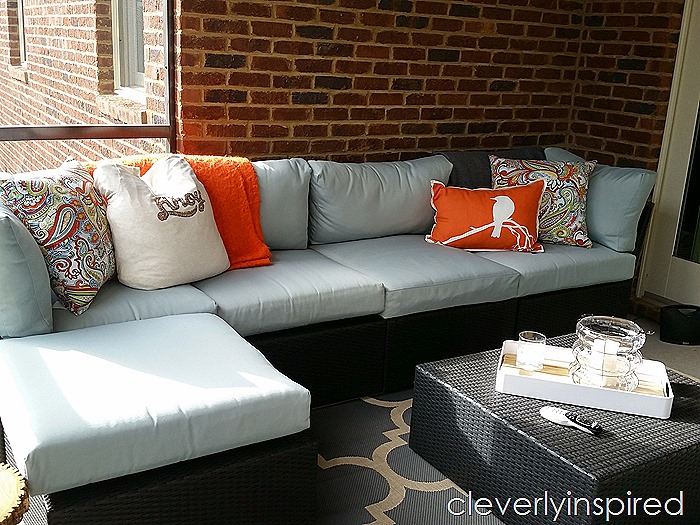 I hope you have a great weekend pulling some of your fall things out and playing a bit. If you are bored…come visit me on Instagram:) You may get a peek a new member of our family;) more on that soon…here's a hint…she's furry:)
xo
Annnnnddd…… since we are heading into a fall mode….annnnnddddd we are coming up on my 4th Bloggerversary!!….I thought it would be a perfect time to do a fun giveaway!!! I recently saw this new Martha cookbook while perusing Amazon. An entire cookbook on One Pot: 120+ Easy Meals from Your Skillet, Slow Cooker, Stockpot, and More' target=_blank>One Pot: 120+ Easy Meals from Your Skillet…awesome! So the winner of this giveaway will get a copy of this new cookbook along with this Calphalon chili pot to get you started cooking!!
Just enter below:) You can also enter on my Facebook page:) Will run through 9/28/14