Hey…happy Monday:) Hope you had a great weekend!
Potatoes and cheese…with cream…I mean how can you go wrong? You can't go wrong. It is comfort food at it's best. This recipe pairs perfect with anything—chicken, beef, pork…or just hunker down on your couch and eat it alone—I'm not going to judge. In college, on a rainy Sunday…my housemate would make a big batch of her famous mashed potatoes and we would watch Disney movies all day—no joke. Talk about comfort….and the quickest way to cure a hangover too….just sayin. Anywho, these scalloped potatoes come together really quick with minimal effort and it is why I love them so…Make some tonight…your people will love you that much more:)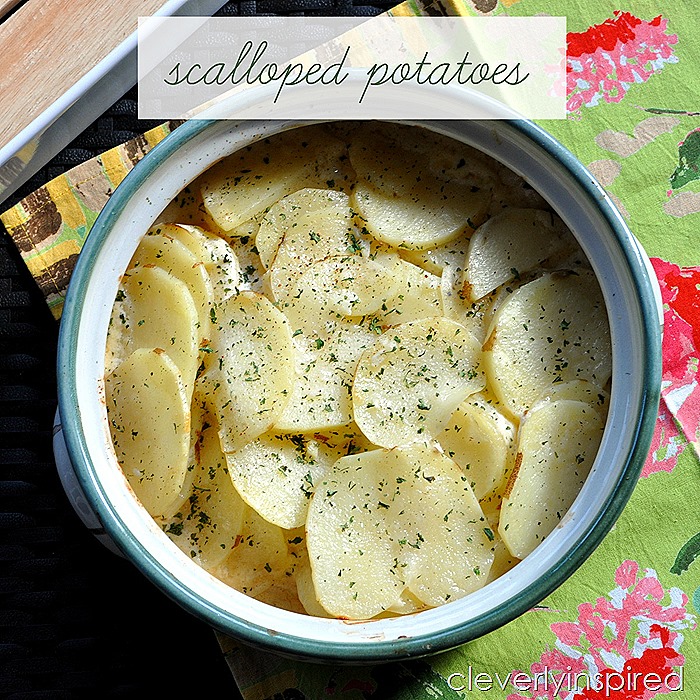 If you have a mandolin slicer….use it to get your potatoes super thin…and it will bake that much quicker. You can just slice with a knife…and bake a bit longer too. The timing on the recipe below is assuming you are slicing with a knife:)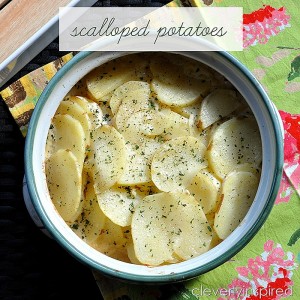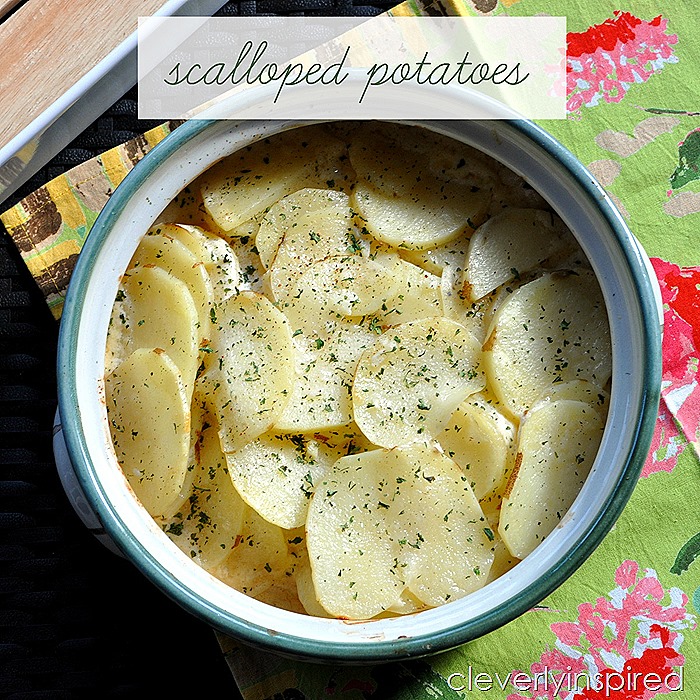 Scalloped Potatoes
Ingredients
4

potatoes

1.5

C

heavy cream

2

bay leaves

2

sprigs of thyme

2

garlic cloves chopped

1/2

t

nutmeg

salt pepper to taste

1/4

C

parmesan
Instructions
Butter casserole dish.

In a small saucepan, heat heavy cream, bay, thyme, garlic and nutmeg. Simmer low for 5-8 minutes.

Slice potatoes thin.

Place potatoes in a large bowl. With slotted spoon, remove thyme and bay from cream.

Pour on heavy cream mixture to potatoes and toss.

Sprinkle in half of parmesan and coat potatoes.

Layer potatoes adding in cream and parmesan into the layers in the casserole.

Finish with a dusting of parmesan.

Bake covered for 40 minutes at 400. Continue an additional 10 minutes uncovered.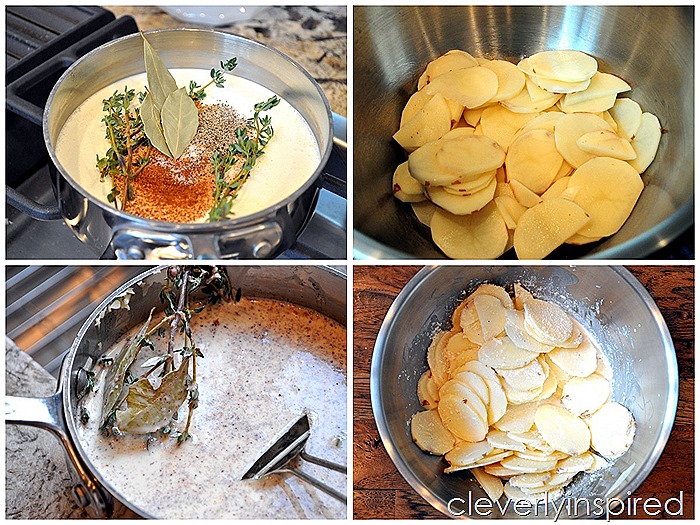 There is no better treat than a cheesy potato :)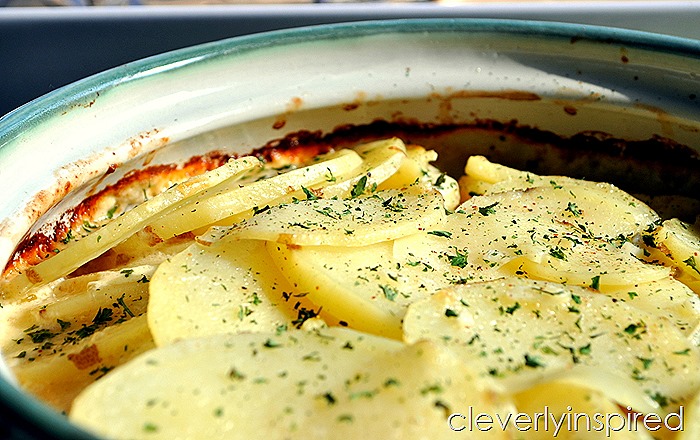 I am doing a campaign on Instagram with the US potato board (funny how people find people…am I right?)….search up #toptater for a load of potato inspiration:) Also, be sure to sign up for the giveaway on Friday's post:)