So….sometimes I'm in a craft store…for a specific purpose….and I get this crazy idea in my head…and then start shopping for the crazy idea….this was one of those moments. I was in the wood burning tool aisle….you know with all the wood…and tools. Too specific? Anywho, I started to gather an idea in my head for some coasters that we were in desperate need of….side point: why are most coasters ugly? why are most set of coasters expensive? why do birds sing so gay? why do fools fall in love? why do the raisenets in my drawer keep popping in my mouth? Sidenote #2: my husband is a coaster freak….if he sees a glass on a table without a coaster…it kind of drives him nuts….now you know:)
Sorry, I'm back…. So I set out to make some really hip, cool, unique, rad, awesomesauce coasters…on a dime.
Here is how it all went down…(btw, if you don't want to make your own…I have these for sale in my etsy shop. A perfect gift for guys and gals:) ANNNNND….a sweet little local gift shop in Norton Commons called 7 Southern Giraffes is going to be carrying them very soon (as soon as I fill their orders:) Whoot!!!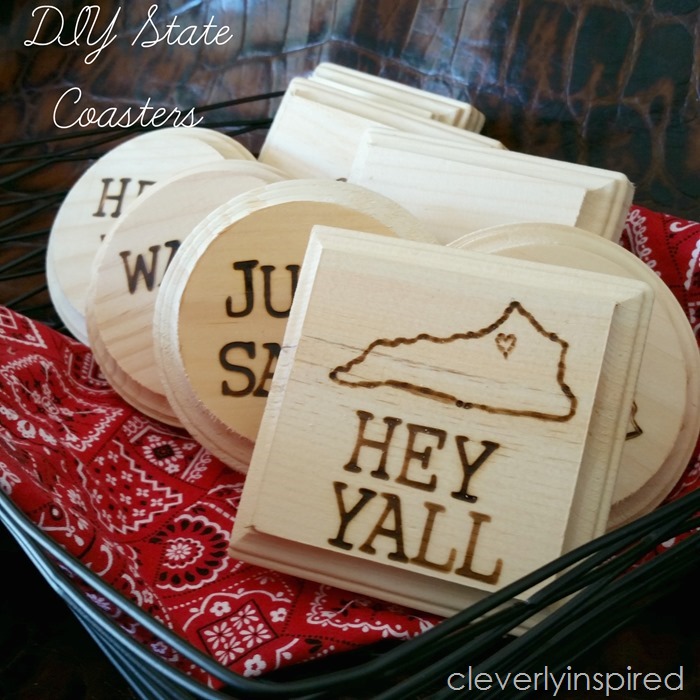 I found these Walnut Hollow tools at my local Michaels. Here is a link for the Amazon store too…I have the burning tool and the letters.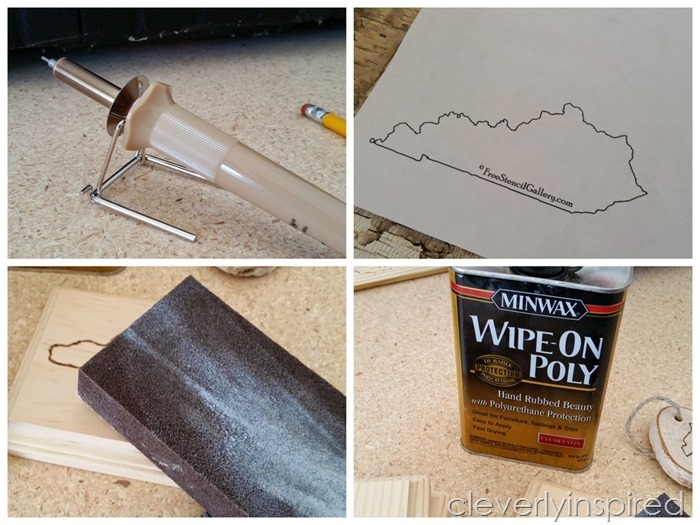 To make these coasters…..you will need:
Woodburning tool

woodburning letters

needle nose pliers

blank wood (found these in Michaels wood aisle)

sanding block

wipe on poly by Minwax (or brush on)

state stencil (I printed mine off the web)

pencil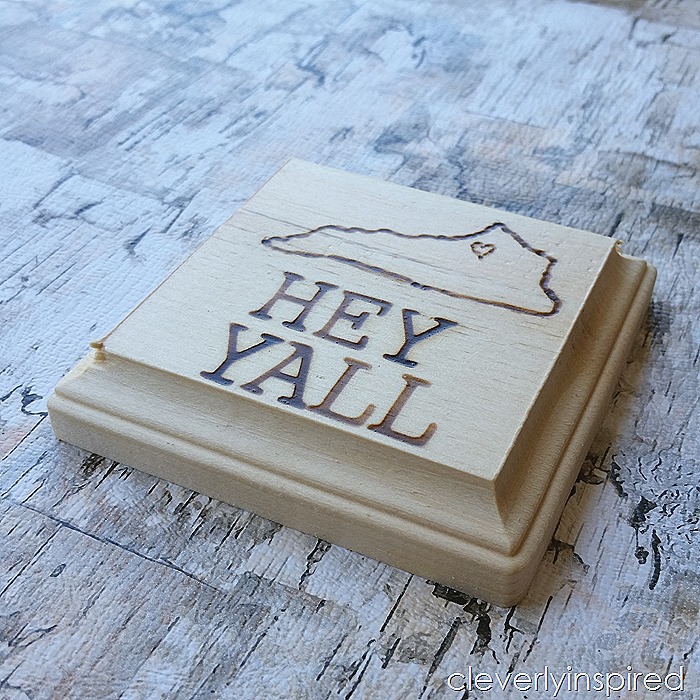 I obviously had my hands a bit tied up while making these….so pictures are thin on this post:) Basically, you trace the state gently onto the wood. I followed the lines of my stencil, then I knew where to burn. Screw in the tool that looks like a pen tip and plug in your burner. Allow it to heat for about 5 minutes. Test and practice on a scrap piece of wood. Helps to get the feel for it….obviously the slow the pace the more wood burns….
To change out the tip, I use a needlenose pliers, switching out the letters as I go. Like anything else, it takes practice and you get better the more you do… (insert your own joke here…moving on…)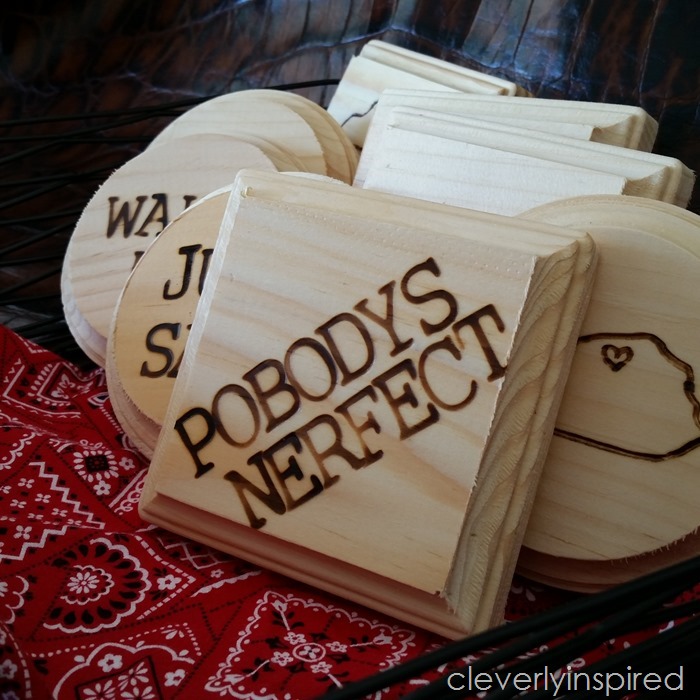 I may or may not be addicted to burning wood….it is very relaxing:)
Like I said before, I am selling them through my etsy shop….through the holiday season….so check out the link to find more….I did some ornaments and frames too:)
Have fun with it! Go learn something new and make some for gifts this year:)
xo