Hi all….we've been porch sittin a bunch lately. It is funny…because we thought that we would be using our screened in porch the most…but we have been really loving the front porch. We found a fabulous end-of-season couch at a local shop called Summer Classics. The blue adirondack chairs are from overstock.com….they all look like they were made to be together. Those pieces along with an outdoor rug (that was from Bill's old office)… really rounds out the front porch nicely. I have fallen asleep several times on this couch. (don't mind me neighbors…yes that is me snoring…and drooling…carry on…) It is a great spot to sit during a rain storm….ahhhhhhh.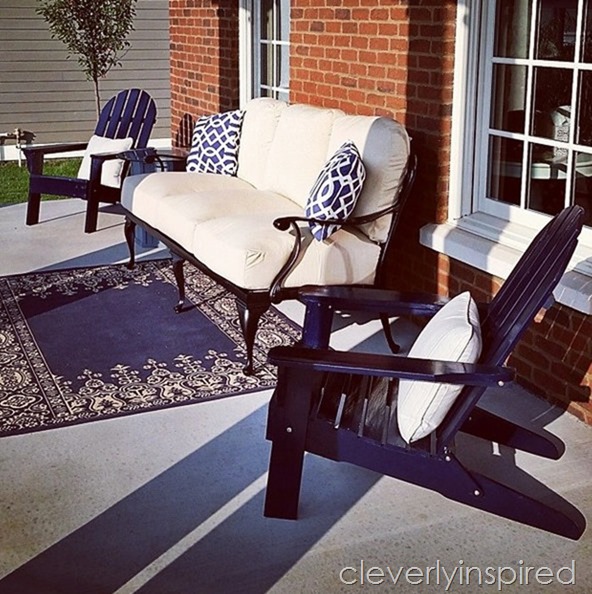 Unless the rain turns to hail….and the wind starts up…Then we move into the screened porch….an equally perfect spot to listening to rain. (seriously love rain…can you tell?)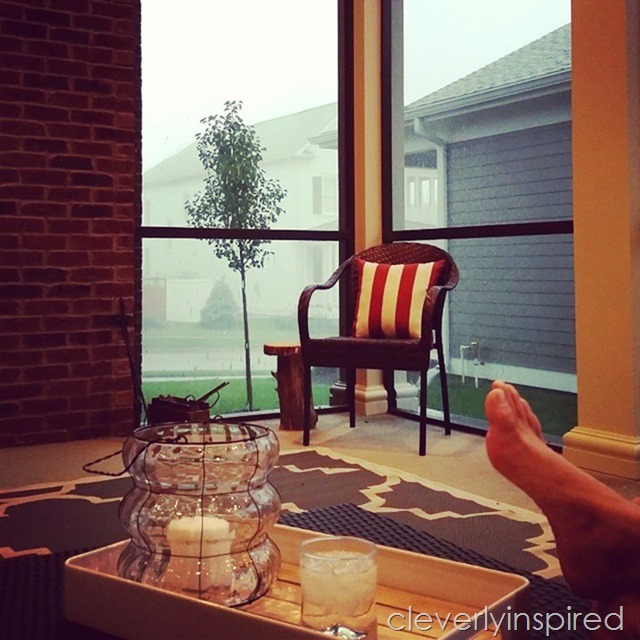 Anywho, during my relaxing on the porch….I have been searching up some things on my ipad. I came across some very cool, interesting…unique finds…and I thought you would get a kick out of them too. This isn't sponsored….just cool finds I wanted to share…(links for the product are below the pics…) Never too early to start holiday shopping…am I right? sigh…..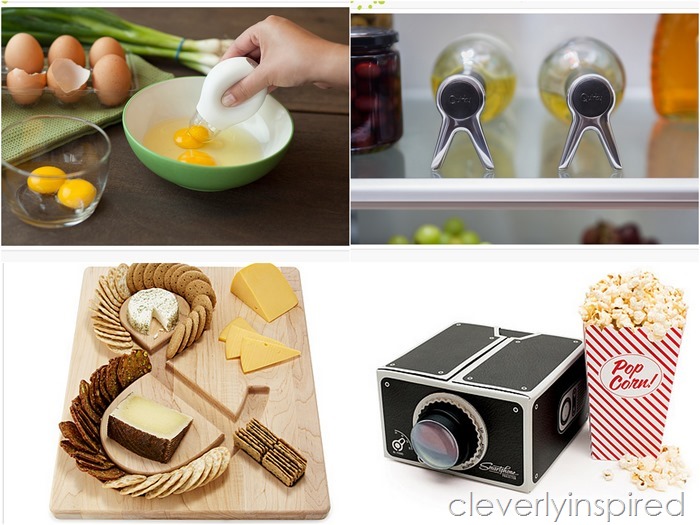 How fun is this egg separator? Reminds me of those "boogie-extractors" I used to use when my kids were babies—kind of gross yes—but yet extremely handy, right??! The wine holder doubles as a resting spot too in your fridge. A few of these could come in handy for the wine lover in your life. Unique cheese and cracker holders are always a hit—this "and" sign is adorbs. Be the hit of the party with this smart phone projector—now everyone can see that hilarious youtube…instead of crowding around one phone.
Egg Separator, Wine stop/holder, Cheese & Cracker board, Smartphone Projector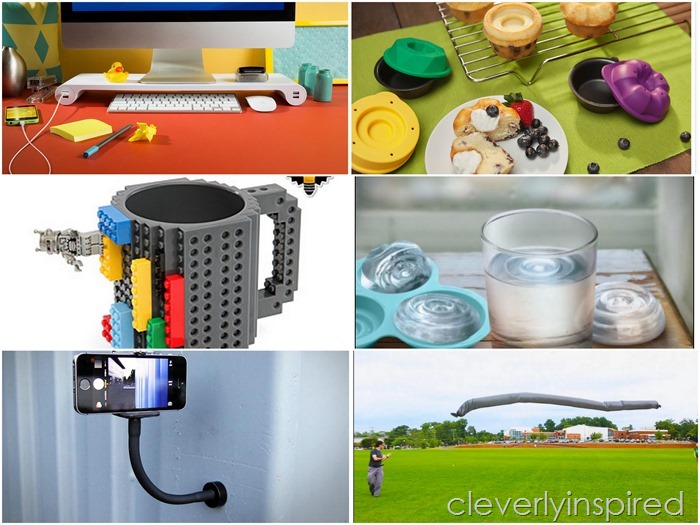 This monitor stand makes great use of space—charge up your electronics underneath with the usable ports. I love me a cool baking cup—and these molds are the coolest. Fill them up with your favorite icing or whipped cream…can you say strawberry shortcake?? Hello:) The Lego lover in your life will adore this mug that can become something new every time they use it….perfect for fidgeting hands at the breakfast table. I just kind of smiled when I saw this ice cube mold that was shaped like a ripple—perfect for your monsters at Halloween time. The magnetic phone holder will take a perfect selfie…even though I am kind against the whole selfie thing…it could prove handy in a pinch:) Finally…this giant solar balloon is just plan cool…you must clink on the link to see…
Monitor stand with charging, Bake Shapes,Brick Mug, Jurassic Park Ice ripple mold, Magnetic phone holder, Giant Solar Balloon
Hope you had a fab weekend….
xo