Sometimes things…are more than just things. They are treasures that take you back to a certain moment or place. You remember when you got it…you remember how exciting it was and how special.
This particular treasure came from Target.  In December 1999. Yeap, it was purchased by me…about one month before we had the twins. I bought 4 of the same kind of blanket…one in blue, one in pink and two multicolor. I was thinking 2 for each should ease the laundry rotation.  I didn't think much at all when I tossed them in my cart…other than they were soft..and I really had to go to the bathroom…and I wasn't supposed to be out in the first place since I was already 5 cm dilated. (girl needs her Target runs though..am I right or am I right?!?!) Bed rest, Shmed-rest…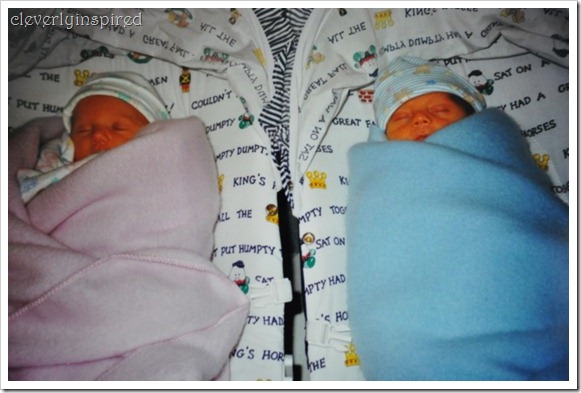 Anywho, I proceeded to take the blankets home and wash them in Dreft like all the parenting magazines told me to. I placed the pink and blue one in my hospital bag. All set. Ready to meet "the nut" and "bear"…as they were referred to as…and always will be.
They came home in these blankets. They have slept with them everynight for the past 146 months. That is how old they are now…146 months. Wouldn't be hilarious if someone asked me how old my kids are and I said 146 months…awesome. I am going to start doing that….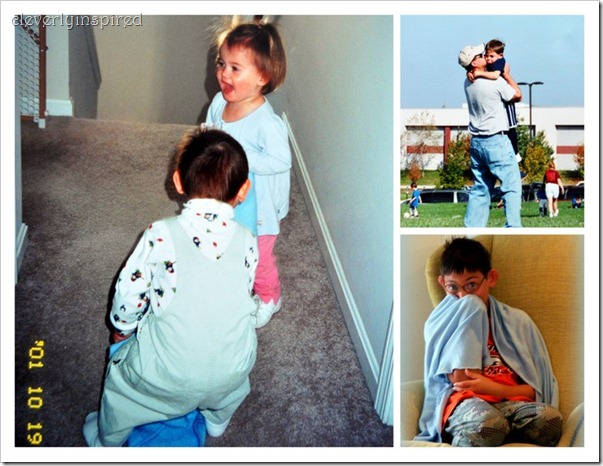 The blankets have gone on vacation, and to the hospital..to the Dr's when we had to get shots…to the Wiggles concert…to 3 houses…to Nana's and Grammie & PopPop's..…to cousins and friends houses. They have been capes, forts, wigs, through countless tug-a-wars, indoor picnics…you name it. In sickness..and in health.  They are a taste of home…when you can't be home. They bring as much comfort as any heaping bowl of mac n cheese or ice cream. Blankets=Joy.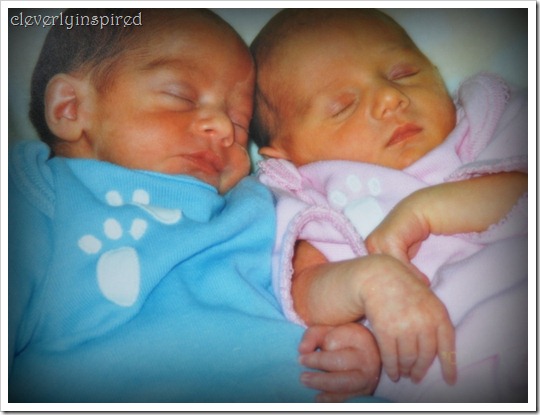 So when my bear asks me to "repair" his beloved…"one more time" …I say yes. And I think…joy and comfort are things we never outgrow…nor should we have to.
Gotta go sew it up….again ;)