This article is sponsored by hello™ and I have been compensated for my time in writing this review. I was given product to review. However, all opinions and thoughts are 100% mine own.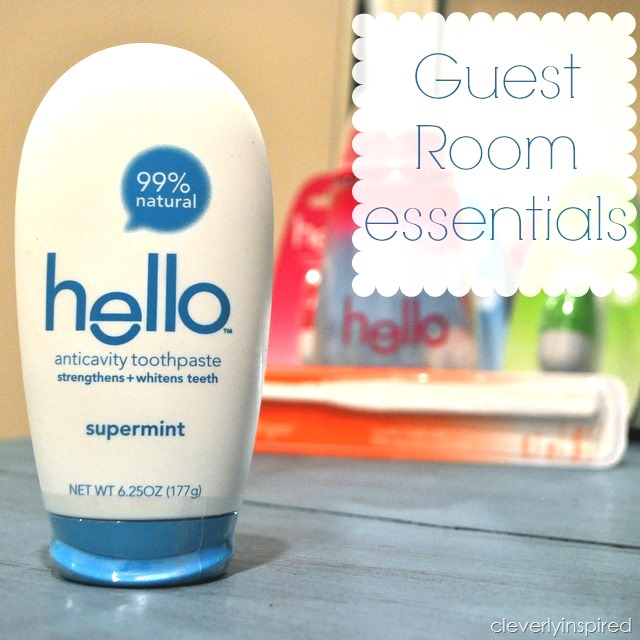 I have been telling you all about our new guest room in the basement. It is really turning into a fun little space. I love that I can dress it up a bit and make it special for our guest who stay here. As I have been going about "organizing" the space….I have tried to think up some useful tips and hints for creating a space that is pretty, useful and tidy for our guest. Here are some things that may help you the next time you have guest coming….
1. Think of the space as if you were the guest. What do you need right when you walk in the space. A place to set you luggage…along with a convenient spot to put things is really nice to have.
2. Toiletries and essentials. These fun bright products from hello are just the right pop of fun for a guest room. They have mouthwash, breath spray and toothpaste and brushes all in super fun colors. You guest will feel like they are getting the royal treatment!
hello's the first line of seriously friendly oral care. The products debuted in March 2013, so they're still brand new, and the brand promises a friendly mouth – healthy, white teeth, fresh breath and a clean, moisturized mouth – without artificial sweeteners, dyes or alcohol. The products debuted in beautiful design solutions from BMW DesignworksUSA, and feature a curvy, beautiful look that you won't want to bury under the sink.

All the products are made in the USA using naturally derived ingredients wherever possible, while delivering the experience people want. Never tested on animals. Flavors include supermint, pink grapefruit mint, mojito mint, and sweet cinnamint.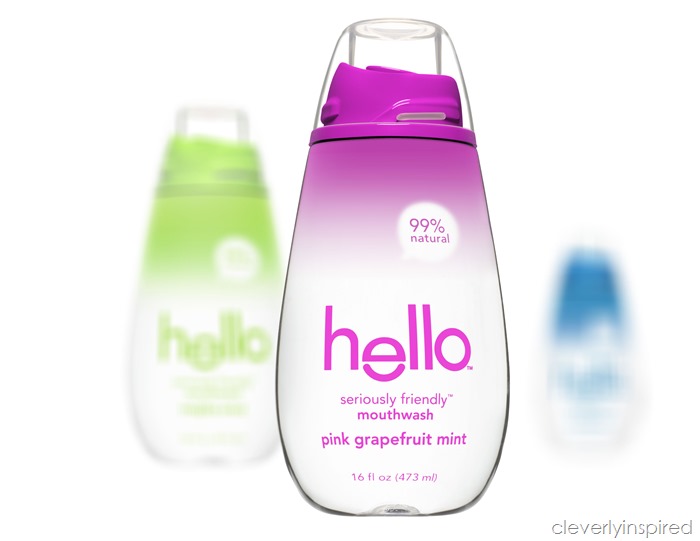 3. Lots of soft spaces to land. Our guest room is really tight. So if our guest wants to chill out on their own to regroup a bit…they will be using the bed. Lots of blankets and pillows make it comfy and relaxing.
4. A place to get ready. Since our bathroom is located in the basement…but on the other side….our guest will have to have hair/makeup essentials available in the room. A nice surface free of clutter along with a mirror makes it easy for them to spread out their own things.
5. Charge up. An outlet by the bed makes it easy for the guest to charge up electronics and also have a place for them to land at night.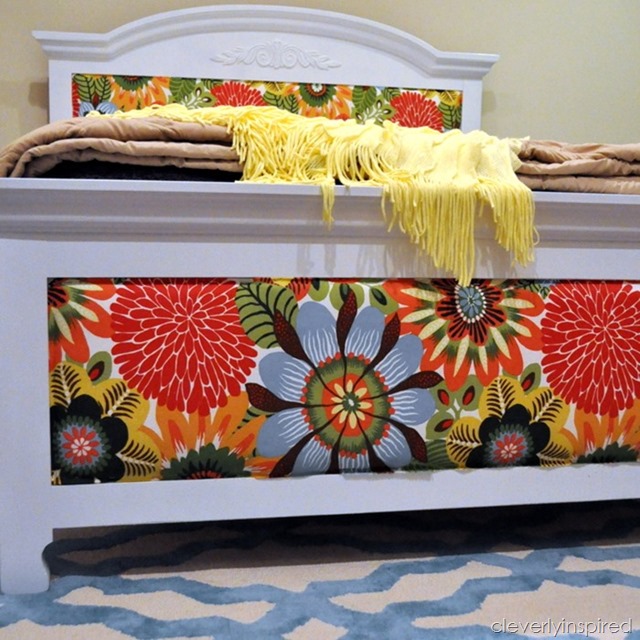 6. Lights. Since our guest room is in the basement…we needed plenty of overhead and task lighting. A few bedside lamps along with some recessed lighting is perfect.
7. Downtime. Providing current magazines and a few books is a nice touch and will make any guest feel right at home.
8. Midnight snack. A few bottles of water along with some snack size nuts, gum and mints are like a free mini-bar!
9. Furnishings that are cozy. When you are away from home…you miss your own bed the most! It is nice to have luxurious bedding and blankets that make a guest feel extra special.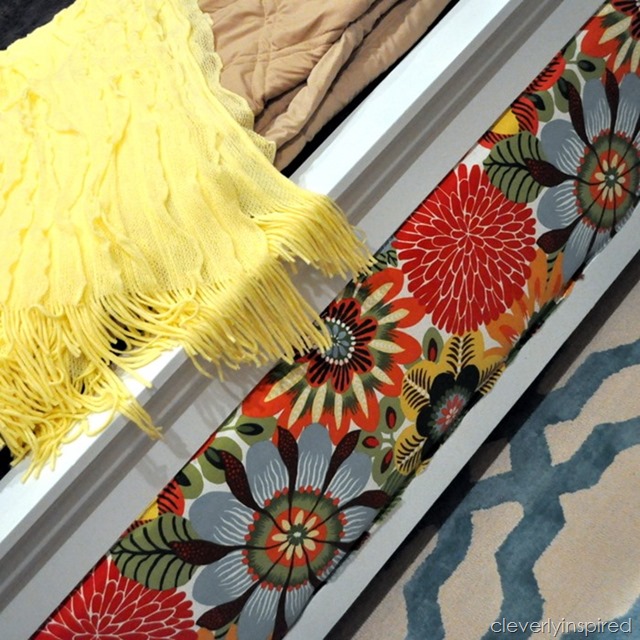 10. Don't forget the bathroom. Think like you guest and be sure and provide shampoo, conditioner and soap…along with other travel size items incase they forgot something. I really love this line from hello…tons of style…and function. Win win!
A bit more about hello products: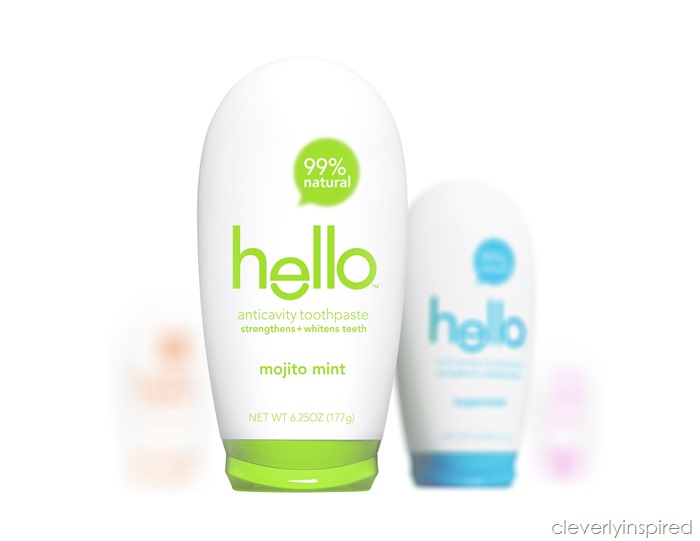 Fluoride toothpaste that strengthens and whitens teeth by gently polishing away stains in an upright "tottle" (tube + bottle!) that looks as good as you finish it as the day your opened it.
Mouthwash that cleans and refreshes without the telltale burn of alcohol. It tastes so incredible, you won't want to spit it out. Another friendly difference? You won't want to hide it under your sink.
Breath spray that is good, to go. The perfect dose of freshness when you're out and about. No alcohol, no ouch, and no worries.
Toothbrushes made with 50% recycled materials, available in limited distribution and for a limited time!
You can buy hello products at your neighbor Walgreens….but before you head there…be sure to visit the hello facebook page to get a $1.00 off!
More soon on the guest room:)
I am a brand ambassador for companies that I believe my readers are interested in learning more about. I work with Social Spark and Clever Girls, along with individual companies that are targeting their products to my readers. I will always be mindful of your time and needs…and keep with the mission of CleverlyInspired; which is to inspire you to be clever in your own home. I appreciate your understanding. I have been compensated for my time, however all opinions and thoughts are 100% mine.