True Value has sponsored the giveaway portion of this post. I have been compensated for my time in writing this post. All thoughts and ideas are 100% my own.
My Dad built this table back in 1998. Way before blogs were telling you how cool it was to build your own furniture. He and my mom designed it, built it and painted/stained it together (my mom interjecting color choices and hardware….my dad doing all the building). It was for our first house. The color was forest green and the table shelf and top were stained..some brass knobs for the drawers. I love this table….not only because it is a very handy piece…but because it is truly a part of my family. My kids will have this table in their house someday…and so on.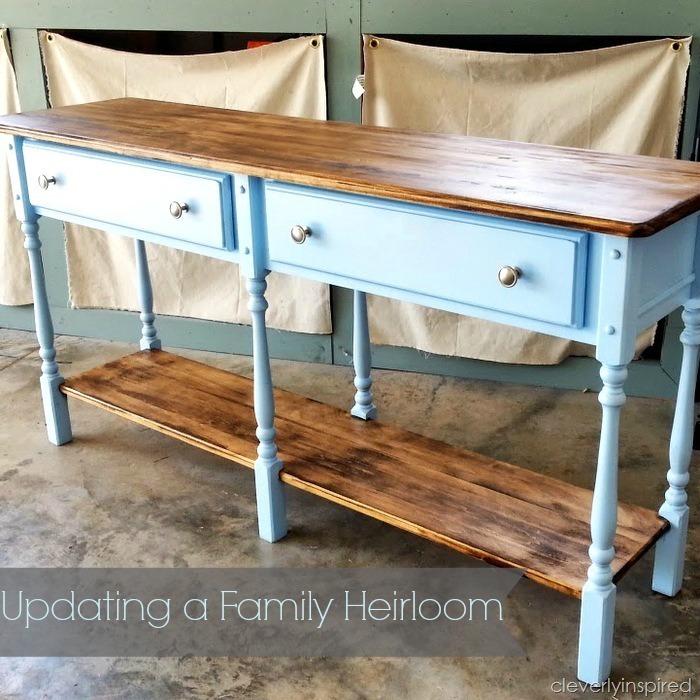 The top and shelf were looking pretty faded and the green color was not matching anymore so I set out to update this family heirloom.
(Look at this tag I discovered on the back of a drawer:) Made with love….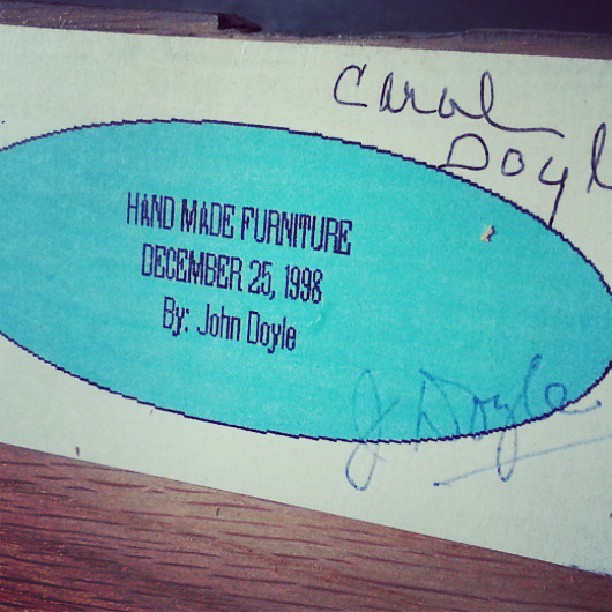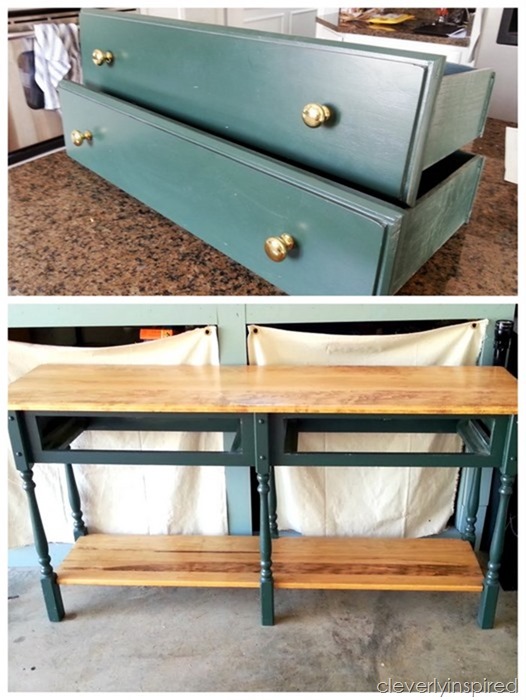 I took off the hardware and spray painted the drawers first. I use Valspar paint and primer. I moved onto the table and I covered the stained parts with plastic. Sprayed 2 even coats and let it dry well. When I was finished with the painting….I started to prep the top and shelf. I sanded off the stain and poly that was already on the table. As my dad says, when you look at the table in the light and don't see any glare…that is when you know the wood will accept stain. If you still seen a sheen then continue to sand. I used my power sander with 80 grit…then with 120 to smooth. Wipe off all dust really well prior to staining. Tape and cover anything you don't want to stain.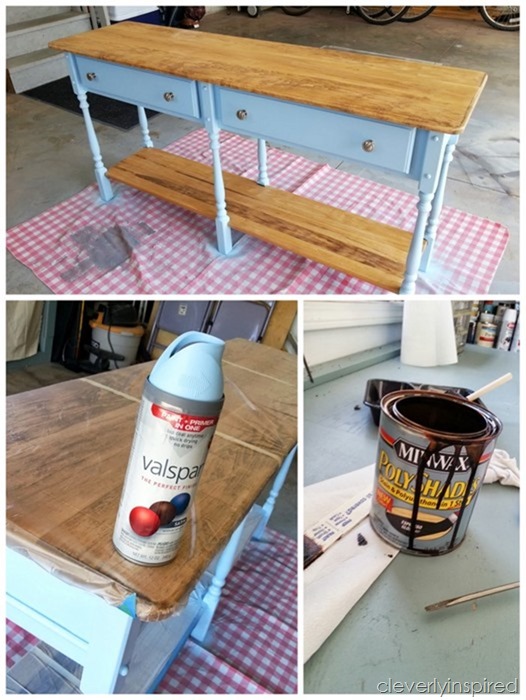 I used espresso by Minwax Polyshades. I like this product because it has some polyurethane in the stain. I put 2 coat on and let it dry well. I did go back over the stain with a water base poly acrylic to get a nice smooth finish.
Here is post where I talk a bit more in depth about staining
I am really loving how this piece turned out….good as new…or old as new :) You know what I mean ;)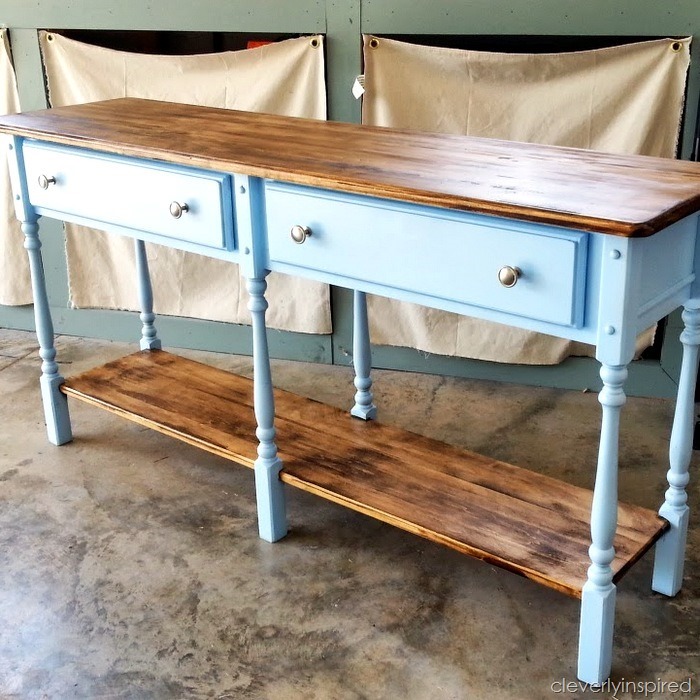 And True Value would like to help you with your next project! Maybe you can update a family heirloom too! $100 should be helpful with that!
They would love for you to stop by and see this video about keeping your family treasures looking their best.
Where I share ideas:
BeDifferentActNormal, The36thAve, Whipperberry, TipJunkie, Tatertots&Jello, TodaysCreativeBlog, SerenityNow, PositivelySplendid,  ByStephanieLynn, TheDIYClub, CRAFT. MadinCrafts. HomeStoriesAtoZ,
And be sure to enter below for $100 to your local True Value store!