Please excuse the really poor pictures….most were taken on my cellphone but the setting was low-res…so they are a bit fuzzy. I wanted to give you an update to the guest bedroom in the basement project. We had an egress window installed a few weeks back. There was a few snags in the window sizing ….so a new window was installed on Thursday last week. All is well now. We were really happy with the outcome. This huge window provides loads of light to a once dark space. It lights up the whole basement! I will take better pics soon….
A bit about the process ….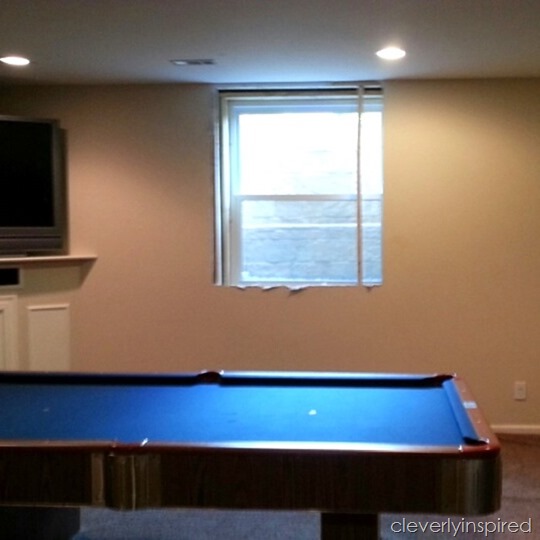 We started with a typical basement window. The nice thing about our basement is the ceiling height…it is 9 feet…which allowed for a large 5 by 6 opening. The building codes in our area state that and egress window must be 48 inches from the basement floor.
The first day the crew came….they moved the decking and began digging to the foundation bottom. When they had a hole big enough…they began to jackhammer the concrete to create the opening. Not for the faint of heart…#holdme…..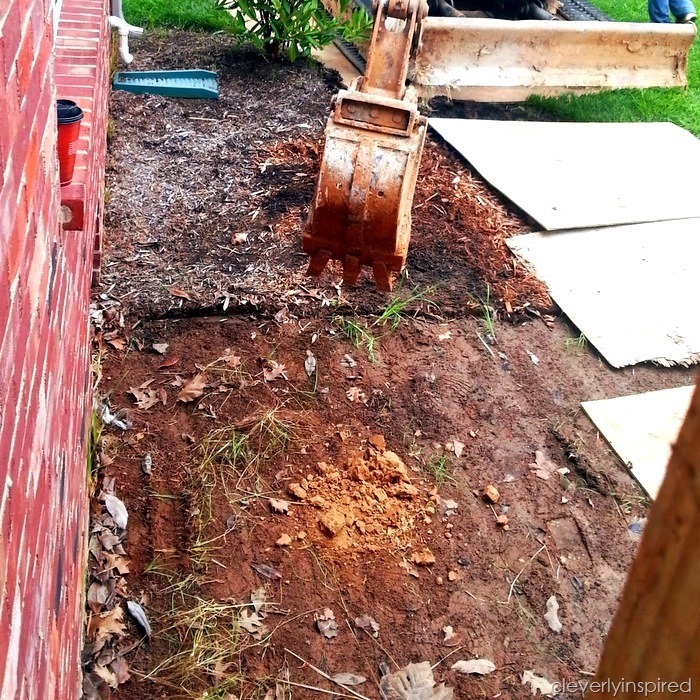 there's a hole in my basement dear liza, dear liza….there's a hole in my basement dear liza a hole….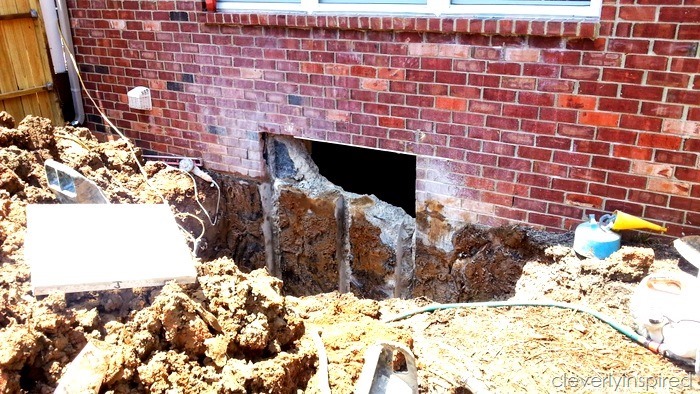 Inside, they placed plastic (lots of dust people), pulled back the carpet, and cut the drywall to expose the window opening. On day two, the crew jackhammered some more. When the opening was cut….the concrete from the foundation was broken up and pushed into the hole (this allows nice for good drainage).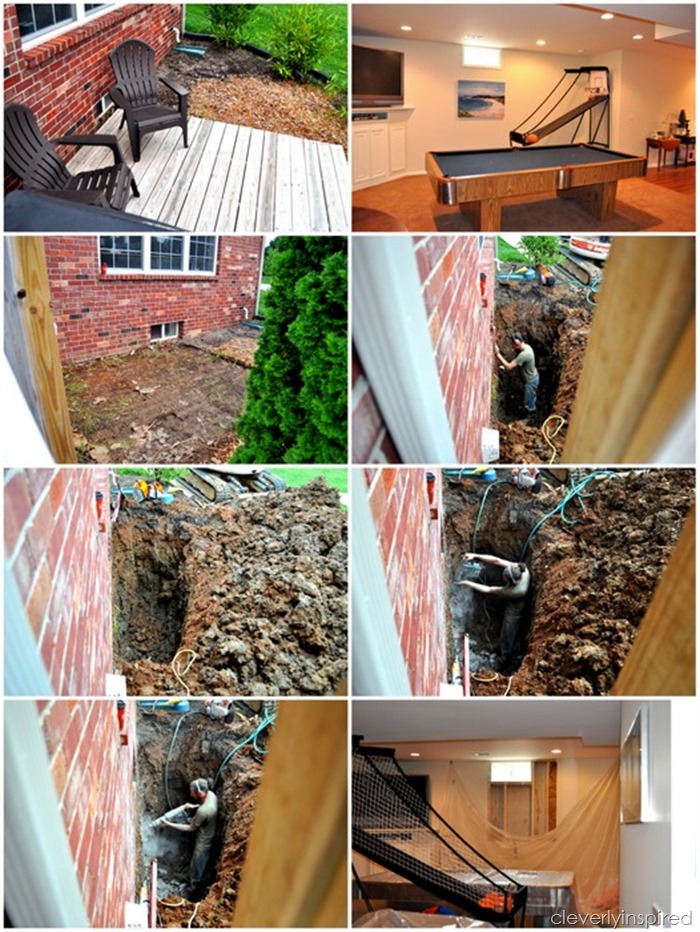 The guest room is coming along too…wall is up and painted….now onto the trim:)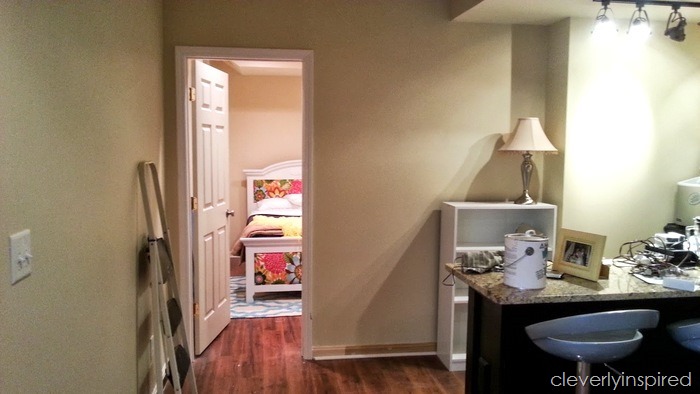 I will have more about this process soon and show you what it looks like all done!