Hi all! I am back from an amazing trip to Puerto Rico….I will tell you more about it soon. Just some useful tips if you would like to plan a trip there sometime. We will for sure be going back someday…:)
This week I wanted to share all things SMORE …we shall call it SMORE week! With Memorial Day approaching (wow, cannot believe it is here already…) it is basically the beginning of  Smore season right?!!?
Who doesn't love a good smore on a late summer night?? We seem to be always searching for our roasters every year. I decided to make some cute ones…(so we are sure to lose these too…oh well…) They are inexpensive to create…and the kids could get involved and make each one special. This would be a great "schools out for summer!" project. These can be painted and decorated just as you please…use your imagination;)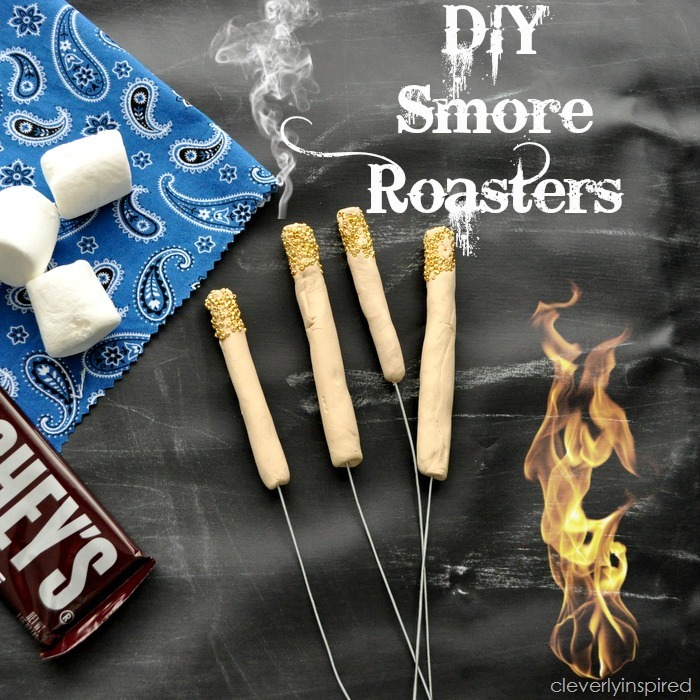 Supplies for Roasters:
16 gauge wire
Air dry model clay
Glass beads of your choice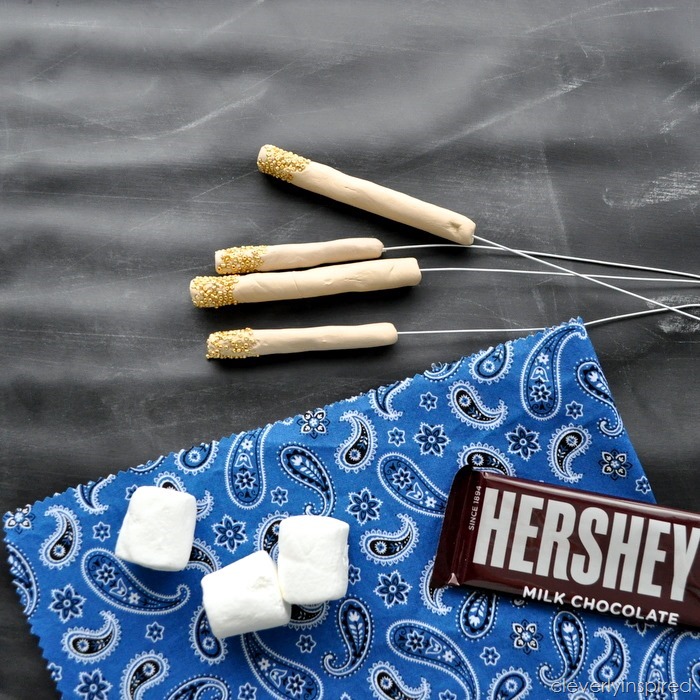 Steps:
Take one spoon full of modeling clay and roll into a log shape.
Stick the wire into the clay.
Roll the end of the stick in the glass beads. Press firmly on the clay.
Allow to dry in a sunny spot for 2 days
Apply water based sealer on top of beads.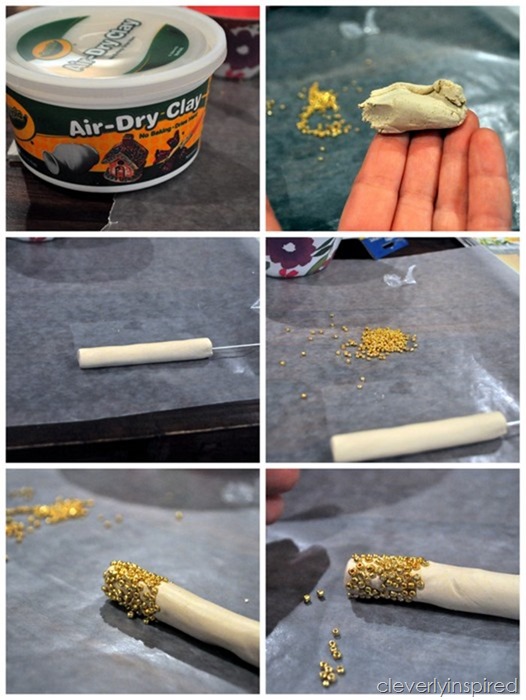 I was feeling extra fancy with my gold glass beads….have you noticed gold is making a come back? After the clay drys hard you can paint or embellish with whatever you chose. Also, the modeling clay comes in a nice array of colors…so you could use that as well.
I coat the top with a sealer (water based would be best).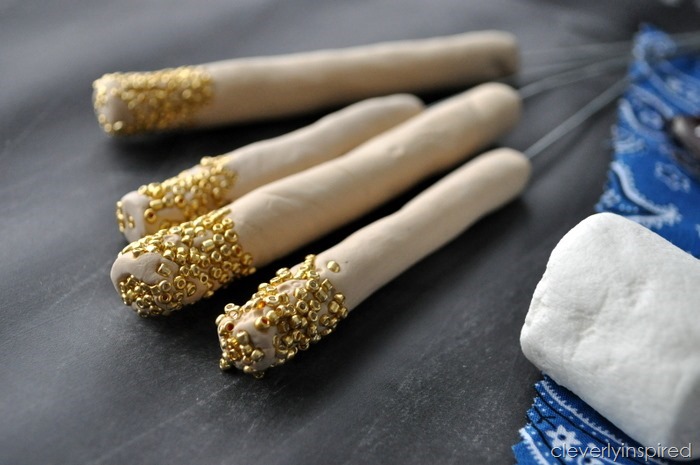 Ready for summer! Make a bunch for friends:)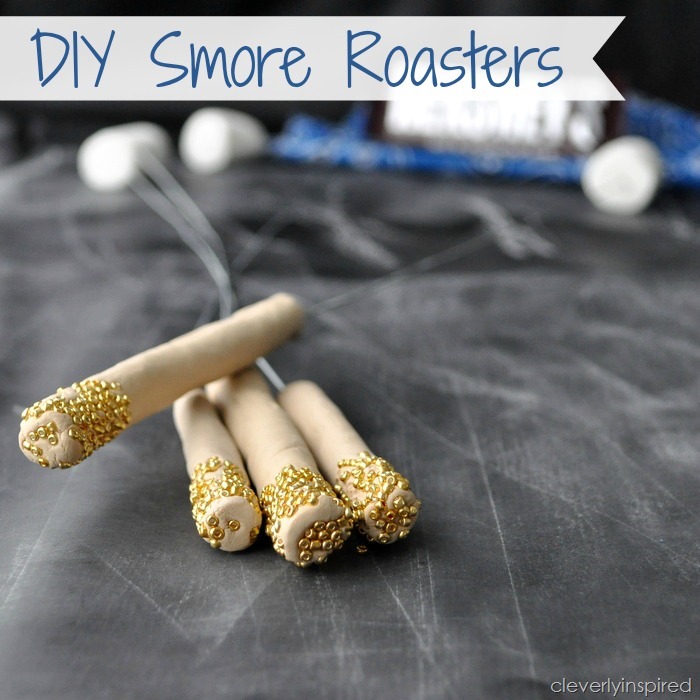 Where I share fun ideas:
BeDifferentActNormal, The36thAve, Whipperberry, TipJunkie, Tatertots&Jello, TodaysCreativeBlog, SerenityNow, PositivelySplendid, IHeartNaptime, ByStephanieLynn, TheDIYClub, CRAFT. MadinCrafts. HomeStoriesAtoZ, NotJustAHousewife