Hey yall! Happy time change….or not…anyone else draggin this morning? What is it about losing just one hour…oy! It was so nice to get a taste of spring this weekend….Made me want to think up some fun outdoor projects. I found a few online that I thought were different and unique and wanted to share them. You can gather your materials this week and have it ready to build up this weekend:)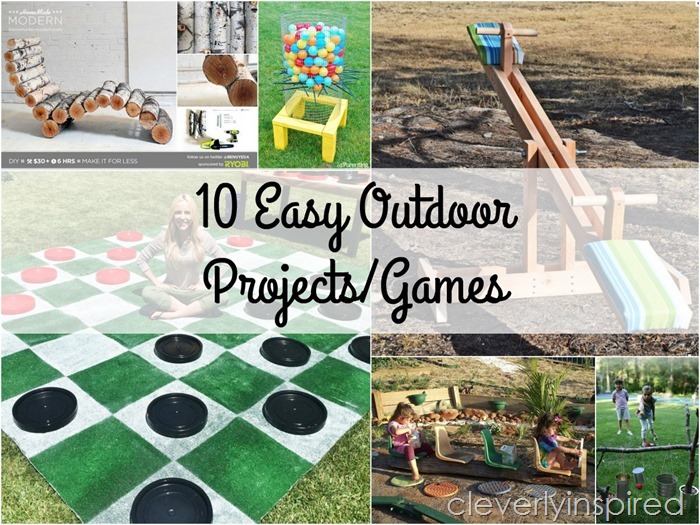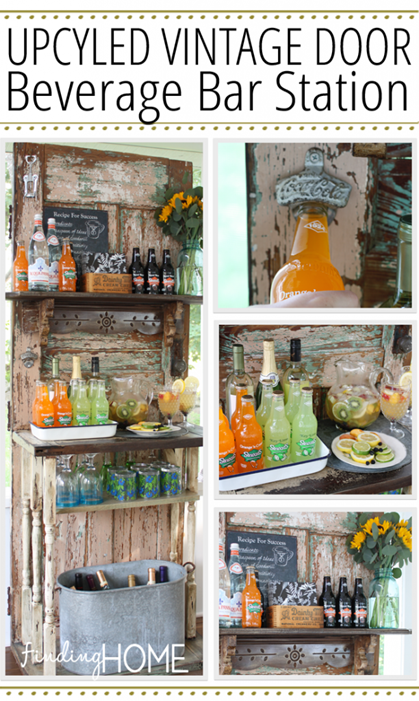 I love this repurposed door and wood trim parts from Finding Home Farms! What a fun way to serve up summer treats….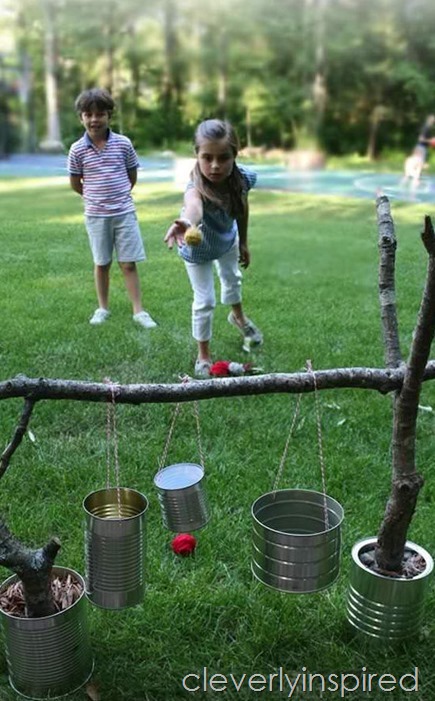 I can not find the source for this adorable Kids bean toss game…it is such a great idea…plus it is basically free! You could use small stones too and make some noise! :)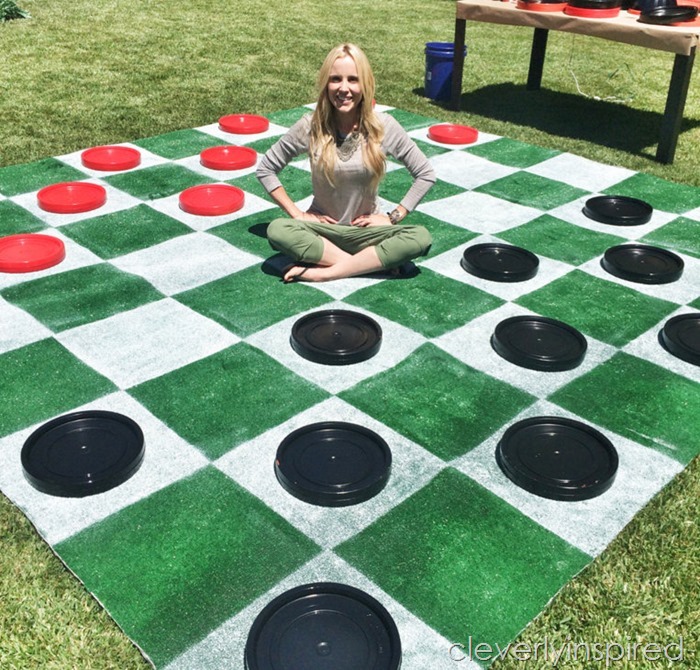 This Giant Checkers game will keep your party guest busy and get some fun competition flowin….Easy to pack away and take to the park too:)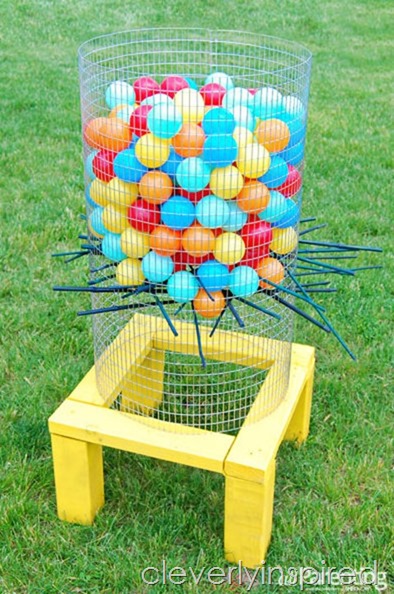 Did you have the game Kerplunk? My brothers and I used to play it all the time….always scared me when the marbles would drop. I adore this Outdoor Kerplunk version….so smart!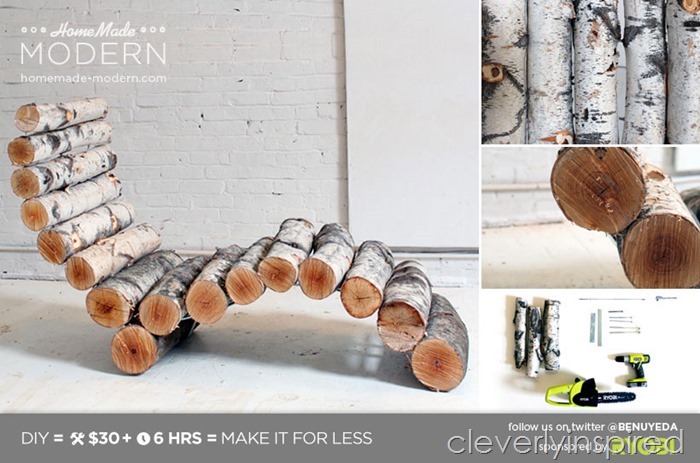 This Log Lounger is so chic it could go indoors. What a fabulous use of firewood that you didn't burn this winter. I can see it lakeside with a red flannel throw on top:)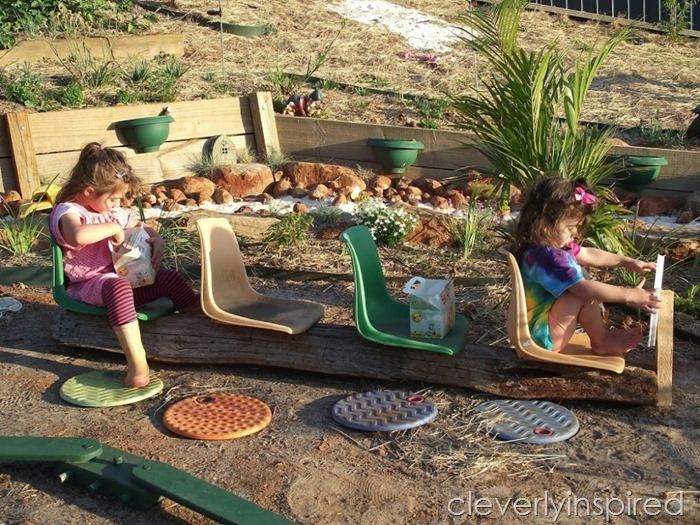 Growing up…whenever my mom vacuumed…she would put all the chairs from the kitchen table in a line and we would play airplane. This momma made a fun outdoor version of that game….a great repurpose of old school chairs…Kids bus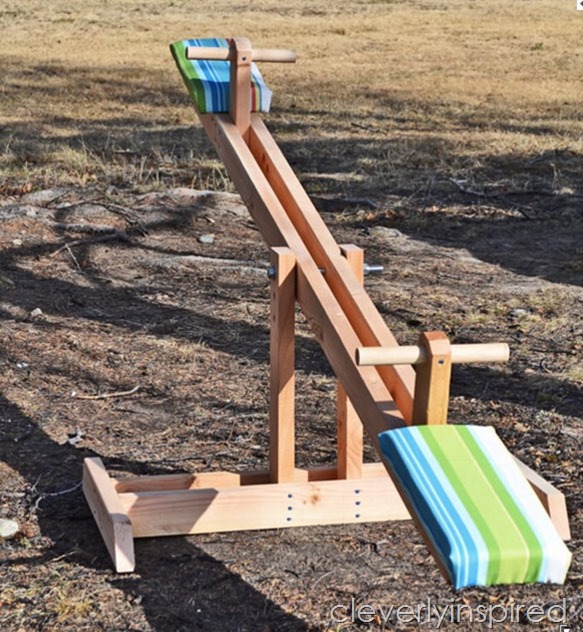 Who doesn't love a good SeeSaw?? Especially one that have your bum cushioned?? Love this from Ana White!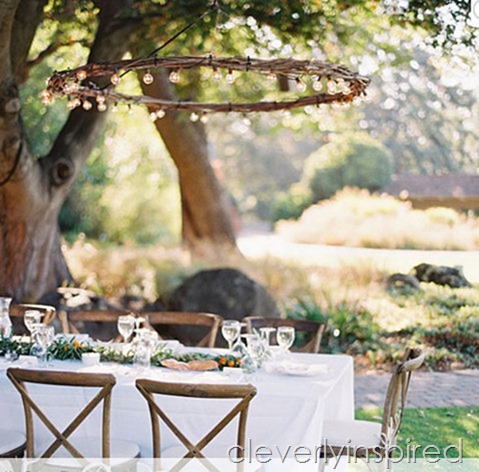 I'm a sucker for sweet outdoor lighting….and this one is chic enough to hang up at a wedding. I love how simple this Outdoor twig chandelier is!
Grab and old wine barrel….sink…and some hose fittings and you have the makings for the coolest outdoor bar in town.     Outdoor wine barrel sink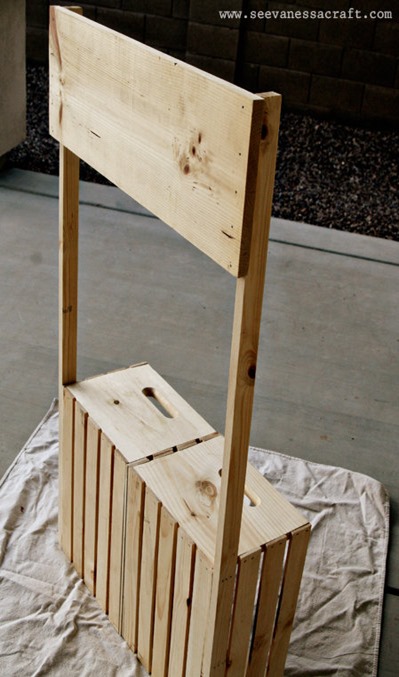 This Easy Lemonade Stand makes great use of those ready made wooden boxes from the craft store. Paint it up any way you'd like and get sellin kids!
Great ideas right?? Please if you are pinning…do so from the original sources:) Thanks!
Have a great Monday!