This is a Sponsored post written by me on behalf of Elmer's ProBond Advanced for SocialSpark. All opinions are 100% mine.
My friends at Elmer's challenged me this month to create something that would require me to bond a porous and a non-porous material….lots of things popped in my head. Mixed Materials such as wood and tile, fabric and metal, roping and glass….but I decided to use a few items that had been lurking around the garage for awhile now. I had my daughter's twin headboard and a metal basket….my wheels started turning. Picnic tables with coolers have popped up all over the web for the past few years. I have one in mind that was made with a picnic table and pieces of aluminum gutter. The center of the table was cut out and in it's place was a "trough" of sorts inset into the table to hold ice and wine…genius right?!?! So this is my little take on that fun outdoor table…..
I needed to find a base for the table….I came upon this old iron file holder at goodwill for $6. I thought it would be a perfect base to hold the headboard and metal container…..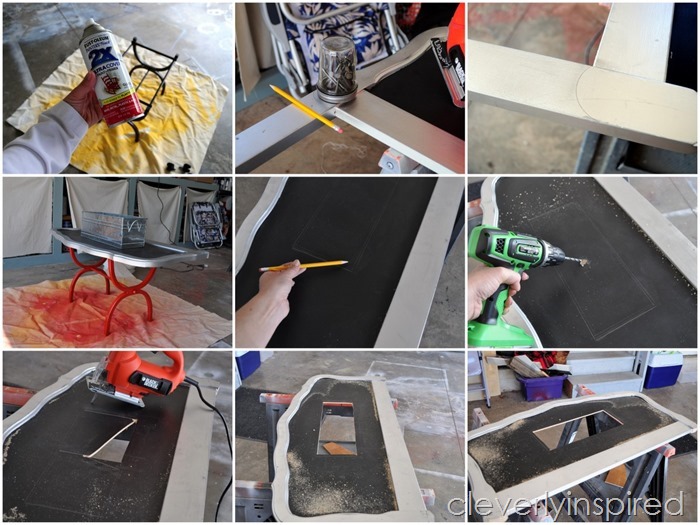 All I had to do is cut the legs off the headboard. I used my jigsaw and made the edges rounded like the other side….the headboard was already painted out in chalkboard paint. It used to be in my daughter's room. I had to figure out the table top. I traced a line around the base of the metal container then I used a large drill bit to "poke" a hole in the center where I would begin my jigsaw. I cut along the line (in retrospect, cut a hair outside the line to allow your container to sit in the hole.) I had to go back and cut a bit more to get my container to sit in the hole correctly. But better to be a bit to small then too big:)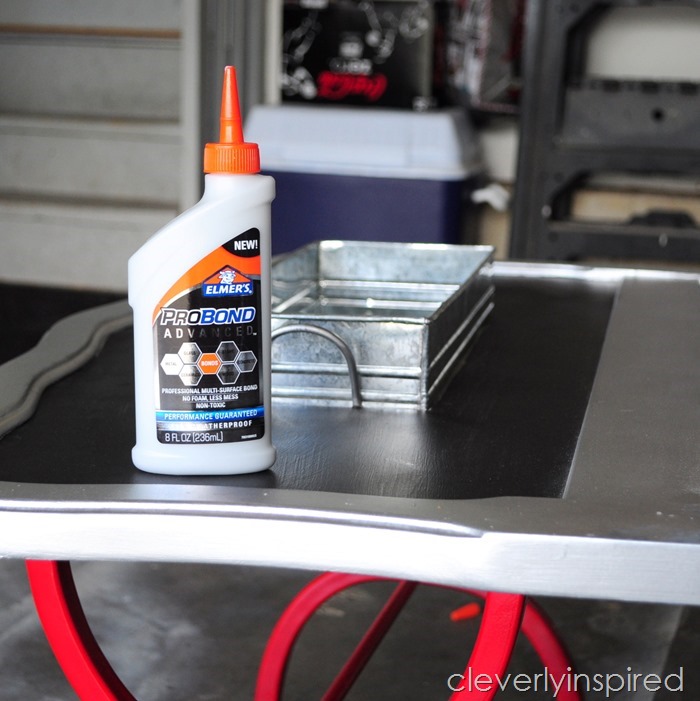 I decided to spray the iron base with a pretty summer cherry red. Perfect splash of color! After I dry fitted the container in the hole of the table I was ready to glue it in place. I used the ProBond Advanced to secure the metal to the wood. (I drilled a few holes in the bottom to allow for ice drainage.) When that was dry, I glued the wood table top to the iron base and allowed that to dry.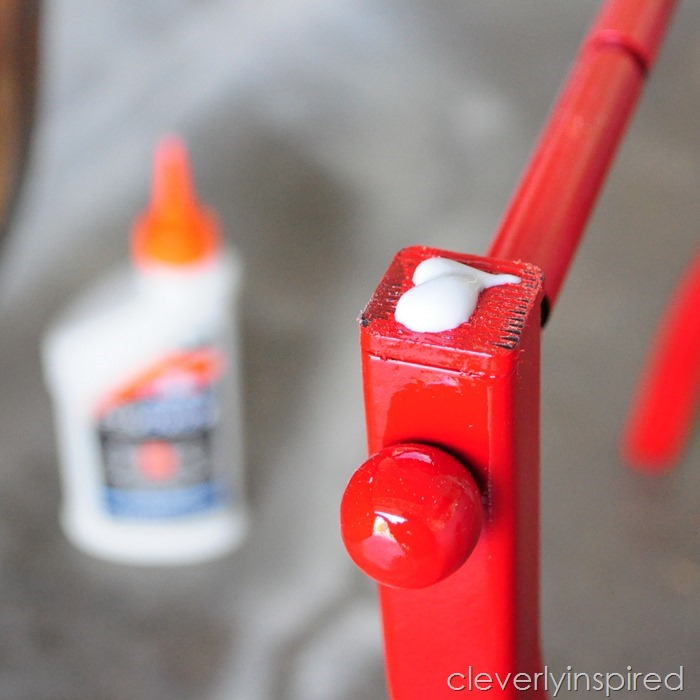 This table was made with found items that I had on hand….but you could easily recreate this yourself with just a few thrift store items. I love that the table top is chalkboard too! It is a fun conversation piece too!
Probond has a ton of really great uses…..here is a short video to see for yourself…. What I love about it is there is no messy residue. It is weather-proof and heavy duty too. Don't pass up another flea market find that you love…with this glue in your toolbox I know you will find something to make that trash into a treasure:)
You could use it for popsicles too for a kids party! So many uses…..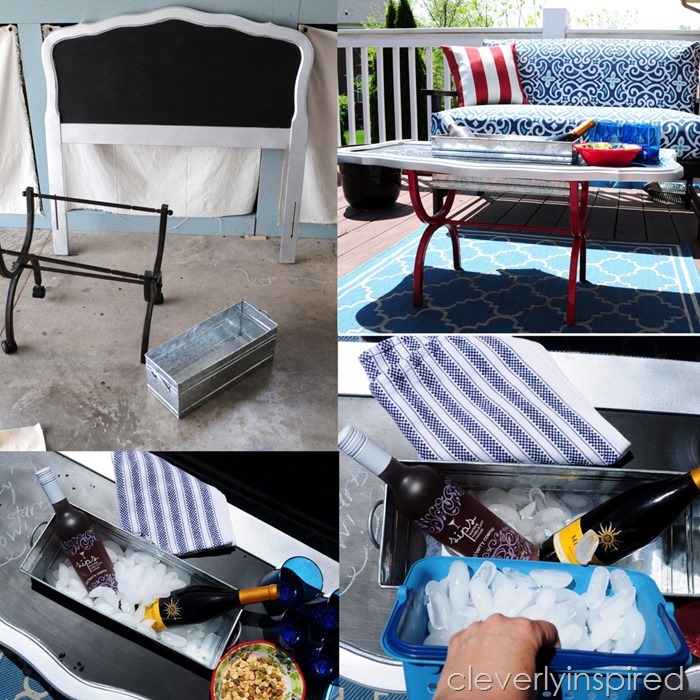 Is it summer yet? :)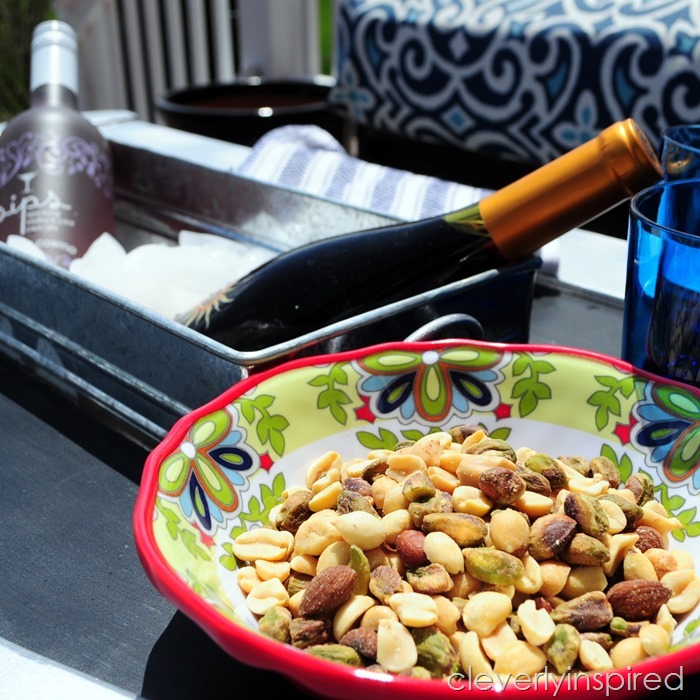 I would encourage you to get out there and see what you can piece together to make one for your patio….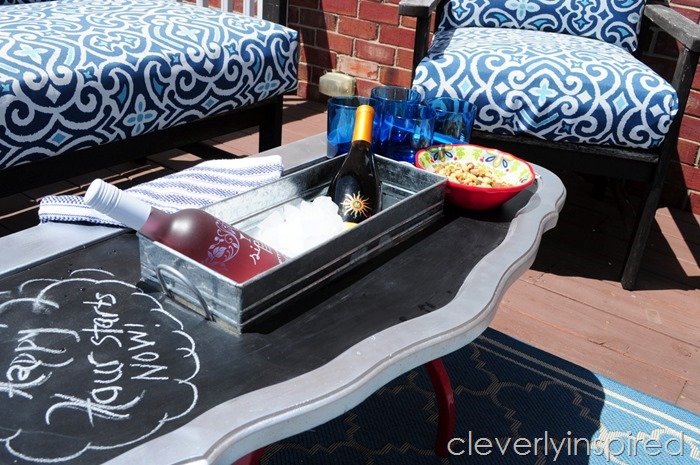 Sharing at tatertotsandjello