Do you remember my friend/reader who wanted some help with her Dining Room? The space was needing a bit of fresh life…and I worked up a board for her to start the process. Well, she emailed me pictures to show me an update of her new space. I love it when a plan comes together…don't you!?!
She is not quite finished but the color change and some new lamps are already an improvement. I think  what I love most about creating these design boards is that it gives you a starting point and a plan. You can do things to the room when you are able to…and piece by piece it will come together.
She is implementing all my ideas…shopping the room herself…and it is turning out so lovely! Her picture of Italy really pops now off those silvery blue walls. She is getting ready to recover the chairs with some updated fabric.
She chose the Silver Gray by Ben Moore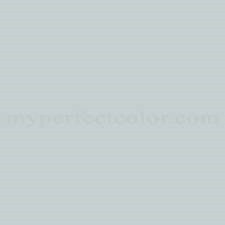 Andrea took these pictures to share with us…I love the lamps she choose…spark of blue brings out the painting. The end chairs make the room a bit more special…and promote a nice long dinner with friends ;)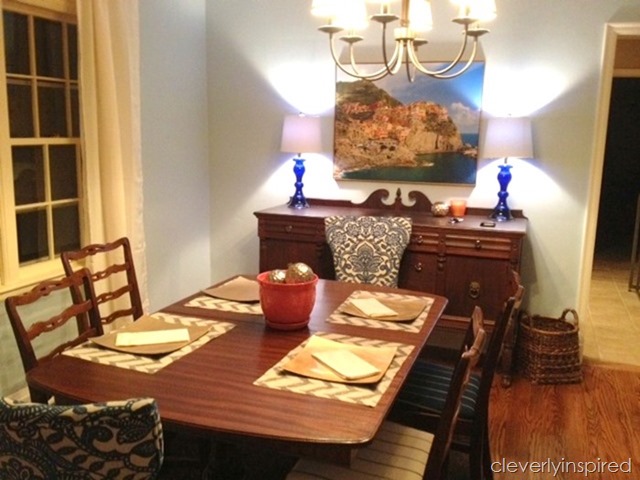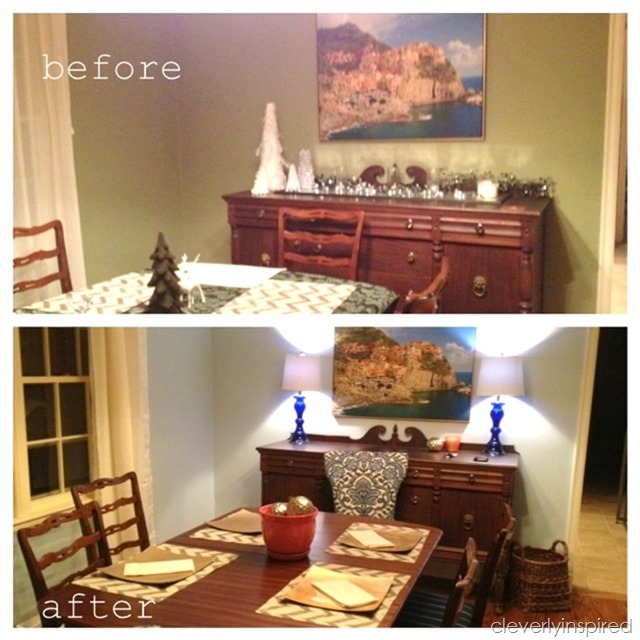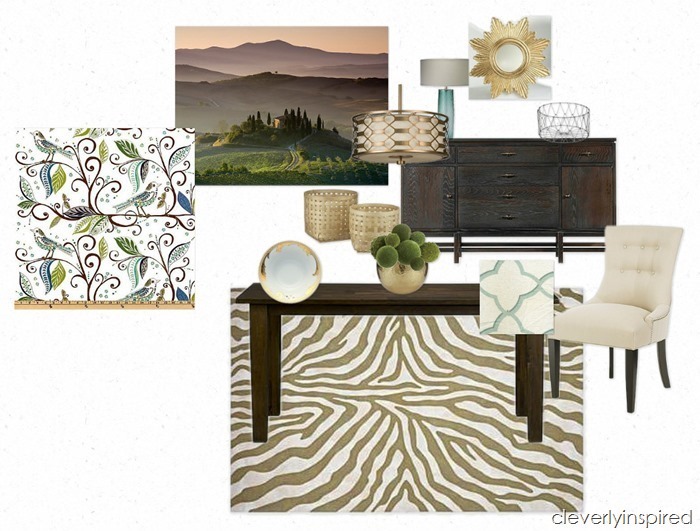 Moodboard post
Do you have a space that you need a little help with? Click the Design Services tab at the top of the page :)
Have a very happy weekend friends ;) Be sure to enter the giveaway for Amazon cash!