This recipe surprised me. I was sure it would be dry and flavor-less….I was completely wrong! Now I am irritated that I didn't double the recipe. They are chewy, tasty, just sweet enough….perfect with your morning coffee! They are packed with nutrition too!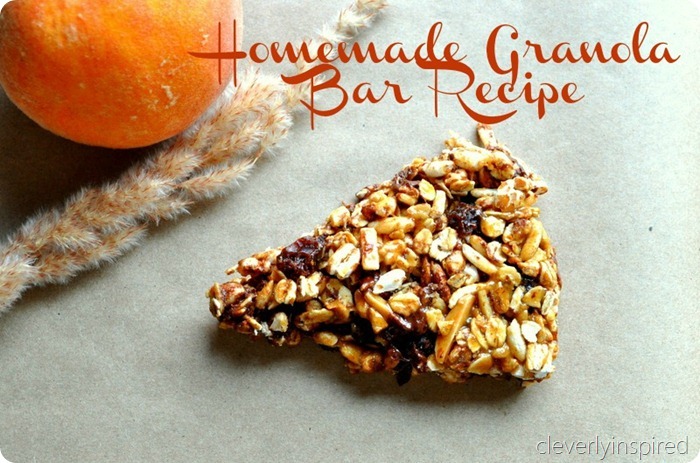 I would encourage you to make these this weekend….and just see for yourself. Yes…there are a few ingredient you may have to buy…but I wouldn't share this recipe unless I thought it was worth it. I adapted this recipe a bit to our liking…
Bonus points:
Flax seed : a little packs a super punch…and you cannot taste it at all! Super high in Omega 3's, Antioxidants and fiber.
Nuts; A breakfast with nuts will help you last till lunch! Nuts=Protein
Honey: fabulous energy booster and fights diseases like a champ!
Oats: has a lot of "slow" fiber (soluble) which helps you to stay full longer. You can add in any dried fruit you like.  I used raisins and chocolate chips ( and I would highly recommend the chocolate…makes it a treat and there isn't much in there anyway!)
On a baking sheet….toast oats, almonds, flaxseeds, sunflower seeds. Just 10 minutes on 350. Put in a mixing bowl.
In a bowl combine cereal, chocolate chips, raisins (any dried fruit you like). Toss together.Pour the honey mixture on top. Toss well. Press into pan and chill. ( you can use an 8 by 8 square pan….mine already had brownies in it ;0 )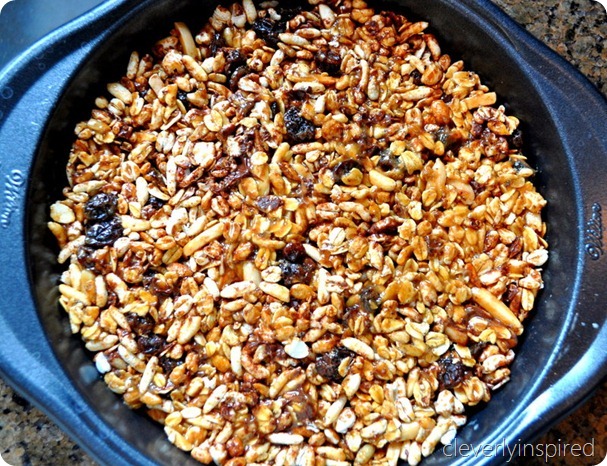 After it is chilled…pop out and cut up into rectangles. Wrap squares in wax paper and store in a large Ziploc in the fridge. Grab and go in the morning! Will keep for a week.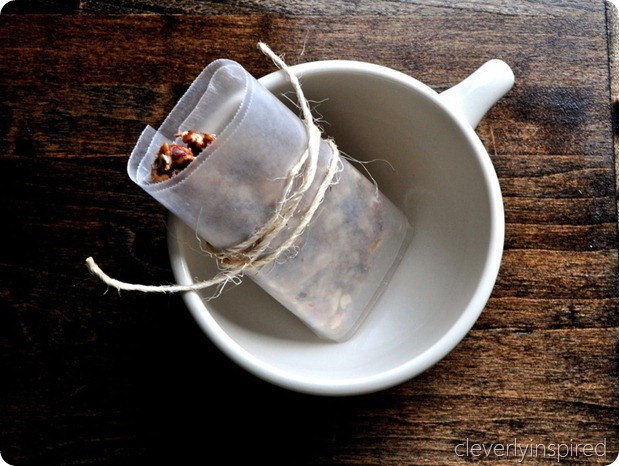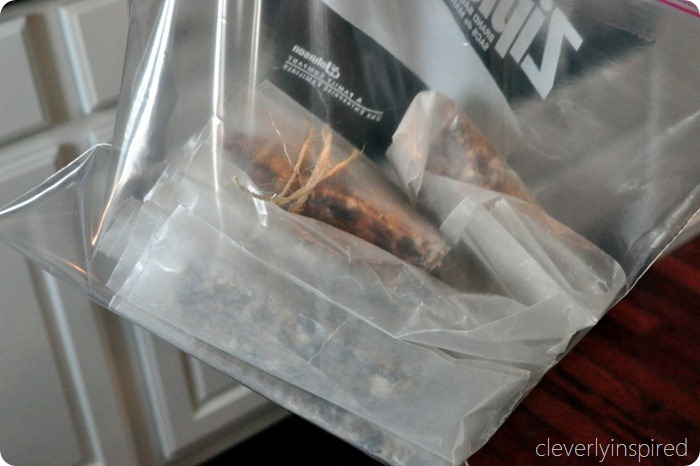 We have been enjoying these with a fruit smoothie in the morning….helps stay full until lunch.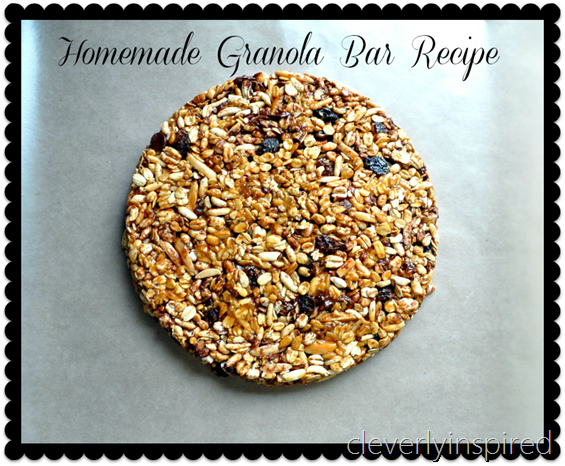 Recipe:
I C oats
1/4 C slivered almonds
1/4 C sunflower seeds
1 T milled flax seed
1 C Kashi whole grain puffed rice cereal
1/3 C chocolate chips
1/3 cup raisins
1/4 C natural peanut butter (you could use almond butter if you like) (ps…natural peanut butter has no sugar…so if you substitute with regular it will be way to sweet :)
1/4 C brown sugar
1/4 C honey
1/2 t vanilla
1/8 t salt
On a baking sheet…roast the oats, almonds, sunflower seeds, and flaxseed at 350 for 10 minutes. In a bowl, combine the cereal, raisins, chocolate chips (and any other dried fruit you wish…just be sure the total fruit and chocolate chips doesn't go over 2/3 cup). In a small saucepan, heat over low/medium heat the nut butter, brown sugar, honey, vanilla and salt. Combine roasted ingredients with cereal…pour on heated honey mixture (try to not pour directly on chocolate chips to prevent them from melting to quick). Combine well and pour into 8 by 8 sprayed pan. Press mixture firmly with a piece or wax paper (spray paper to prevent sticking). Chill in fridge for an hour then cut into squares. Wrap squares in wax paper and store in fridge.
My recipe is adapted from this one at Eating Well.
[shopeat_button]