I have never met a stuffed mushroom that I didn't like…and this one for sure doesn't disappoint. I wanted to pop in and share this…it would be a perfect snack to serve up for your New Year's Eve celebrating….even if that is just you in your pj's:) The hubs and I are beach bound for the new year. A nice little getaway before we get back into the daily grind of school . We will be toasting in the new year in our comfy pants with our fav cocktail in hand….cheers:)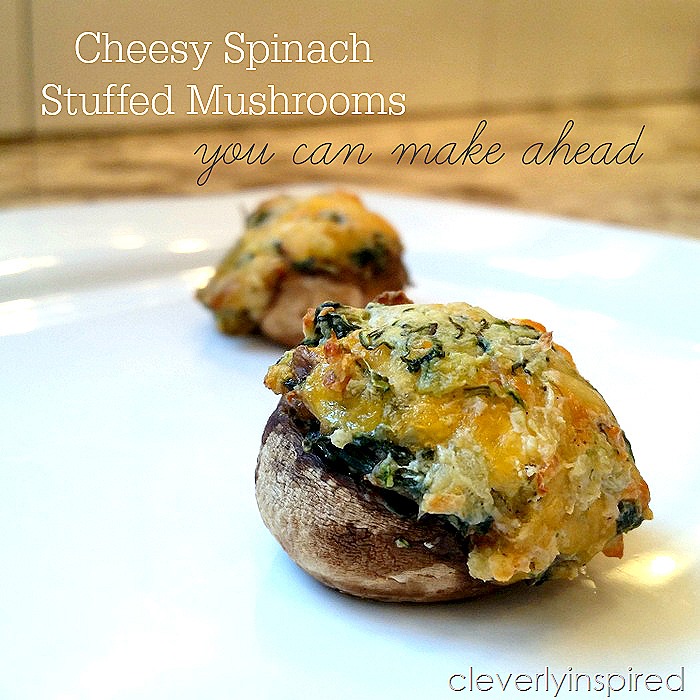 I have made similar recipes but I like this one because I could make the mixture ahead of time and just stuff as many mushrooms as I wanted to and bake. I kept the mixture in my fridge for about 4 days and just stuffed mushrooms when we were having some company or we just wanted to have a few to munch on.
If you're having company over you could stuff them and leave them in the fridge and bake them when people show up. I recommend baking them on parchment paper. It seems to absorb a little bit of the moisture from the mushrooms.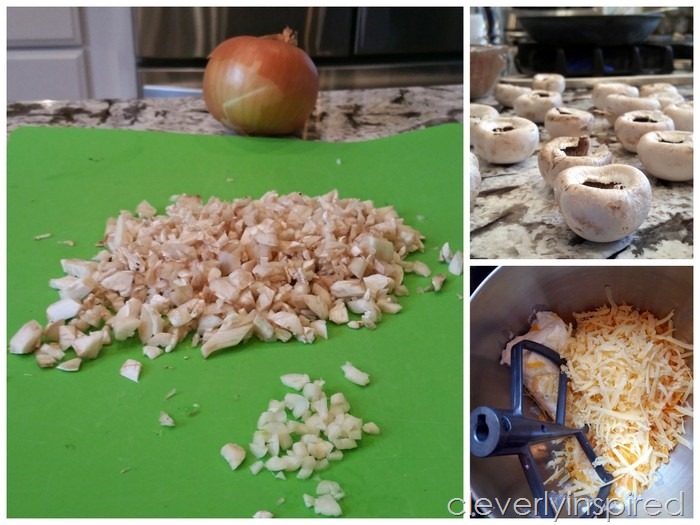 I used a slotted spatula to get them off the pan so that there wasn't so much mushroom juice on my platter. I wish you a very Happy New Year and I will be back soon with lots of fun things to share.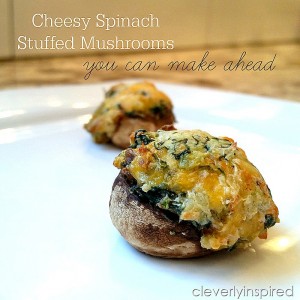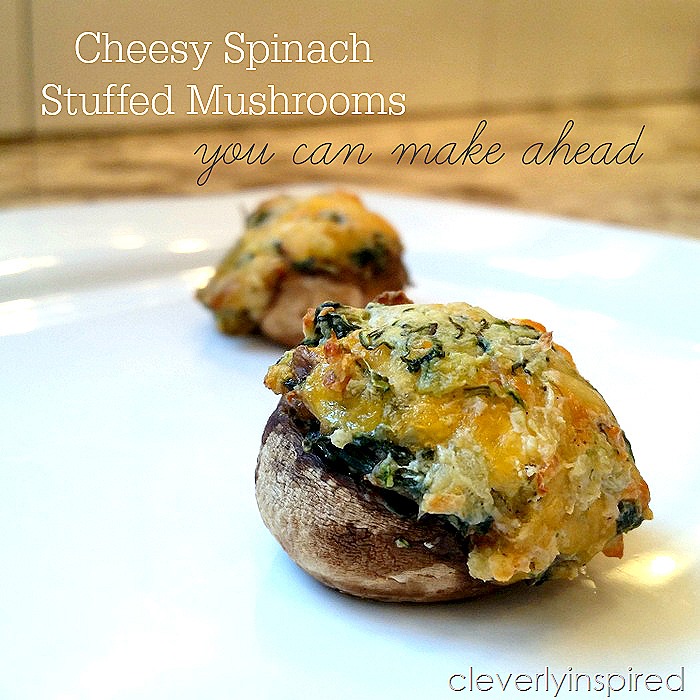 Cheesy Spinach Stuffed Mushrooms
Ingredients
1

lb

mushrooms

1

T

butter

1

T

olive oil

1/2

Crumb panko bread crumbs

1

box frozen spinach thawed and squeezed dry

1/2

C

mild cheddar shredded

1/2

C

Gouda cheese shredded

1

clove

minced garlic

2

dashes hot sauce

pinch

of marjoram

8

oz

1/3 less fat cream cheese

1/3

C

sour cream

1/2

onion minced

2

T

bacon bits

1/8

t

salt and pepper
Instructions
Pop stems off mushrooms and chop

Heat skillet and melt butter and olive oil.

Saute onions and mushroom stems 10 minutes.

Add in garlic

Remove from heat and stir in panko bread crumbs

In a mixer, combine cheeses, spinach, onion mixture, and the rest of ingredients.

Keep mixture in fridge until ready to stuff.

Stuff clean mushrooms and bake on parchment.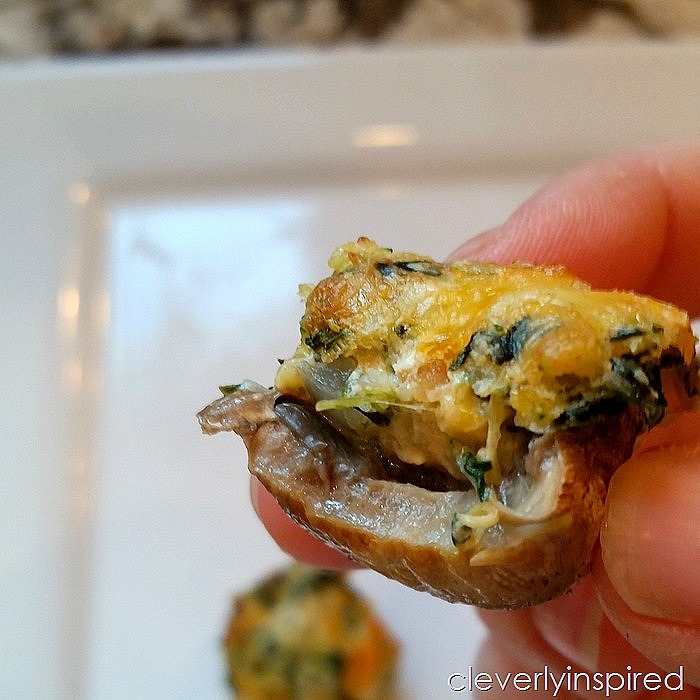 adapted from Pioneer Woman
Happy New Year friends! Join me on Instagram all week where I am sharing my fav post from this past year:)
xo