I finally got to planting this weekend! Seems like I meant to do this awhile ago:) You know that I don't have a very green thumb….but I have always had luck with fresh vegetables. We have a small little garden that works perfect for a few plants. Here is what I did in my small garden…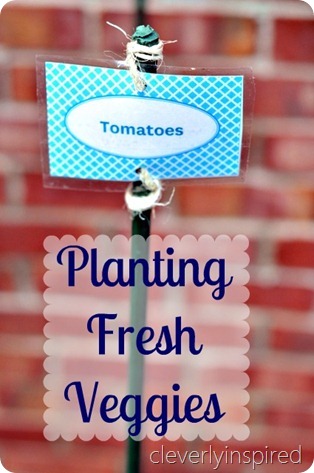 I used the same template from BHG ( I love this little tag). It is the same tags from the Summer storage project. I just printed out tomatoes and cucumber. I "laminated" them with some packaging tape ;)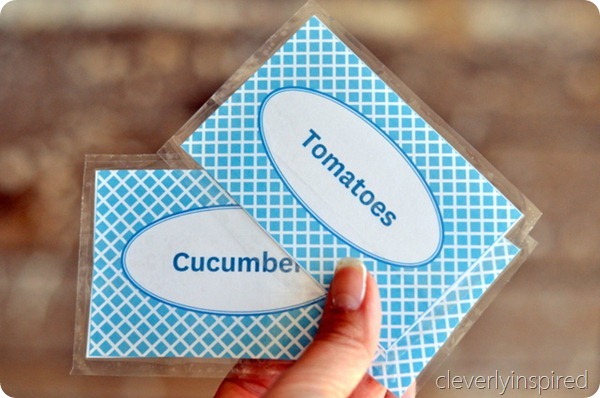 I usually just plant tomatoes and cucumbers. This year I did a small rosemary plant and some hot peppers. Odd combination…I agree. I was figuring rosemary is always yummy in a little oil olive on some crusty bread. I haven't grown hot peppers before and I thought it would fit nice in the back. The tomatoes and cucumbers get so large…so that is all room I wanted to use.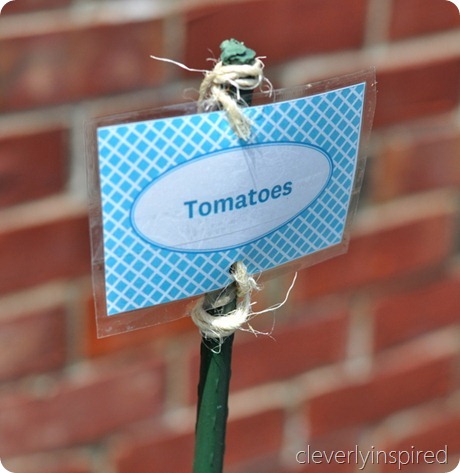 I hammered 4 long stakes (from Lowes, $2 each) They are nice and sturdy and provide plenty of stability for the larger tomatoes that will grow soon ;)  I punched a hole in the top and bottom of the tag and threaded some twine through. Wrapping around the stake…I secured the tag to the stake.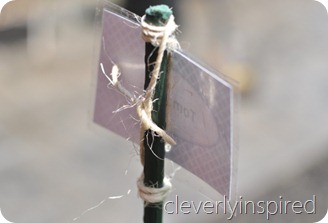 A cute little tag for your garden…on the cheap! What are you going to plant?? Need a little inspiration…
Here ya go…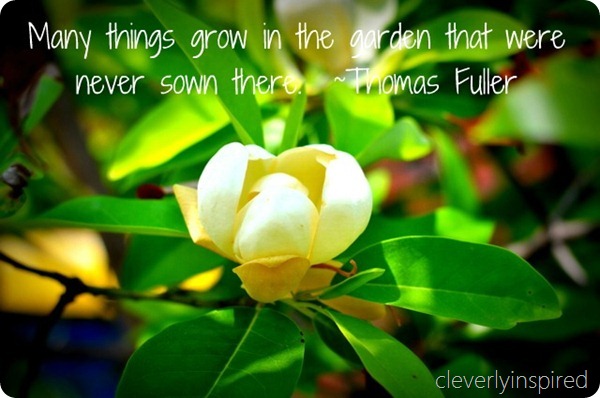 Sharing at Kate's planting party :)
Also, I am running a sidebar ad special for handcrafted artisans. $30 ad spot will run from now until August 1st. Just email me for the details.