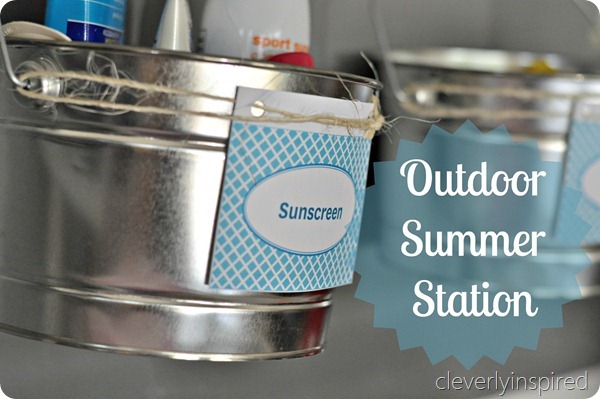 "Mom, I'm hungry.." …."Mom, I'm hot…." , "Mom, I already did my chores…" ahhhhh, the sweet sounds of summer are approaching. We are left with just 2 short weeks in our school year. I can almost taste the freedom (freedom from homework ;) This weekend I decided to do a bit of organizing in the garage. I posted last year about giving this little area a bit of a freshen up with my free changing table I found on the side of the road. Here is that post….
I used the changing table to hold all our summer stuff…here is the lowdown on the Stoll Summer Station….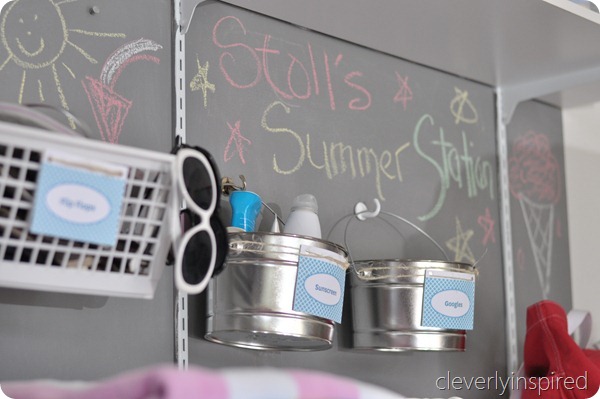 I printed some super cute tags for the sunscreen, flip flop and goggle containers. I found it on BHG (BHG printable) . You just have to sign up to use the free download. I love a cute tag…don't you;) The little silver buckets were in my basement..and the white plastic container was in the garage.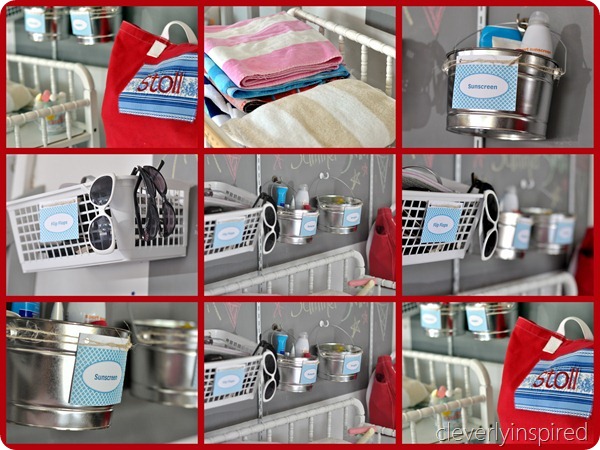 So now when the kids say…I'm off to the pool with a friend….all the things they need are all in the same place. My pool bag has a place to land after a day at the pool. Let's see how long it stays this organized ;) The idea is that there is a place for everything.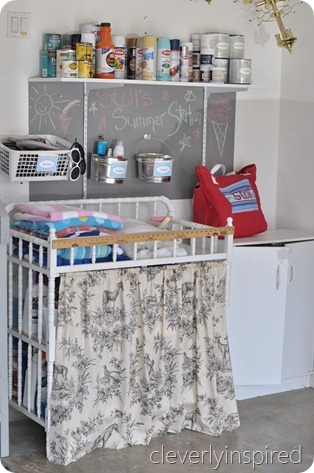 I used simple screw in hooks to hold the buckets and container. When summer is over I can easily take everything down for the next year.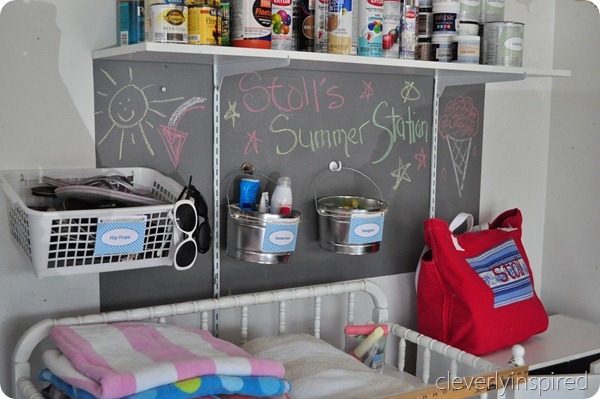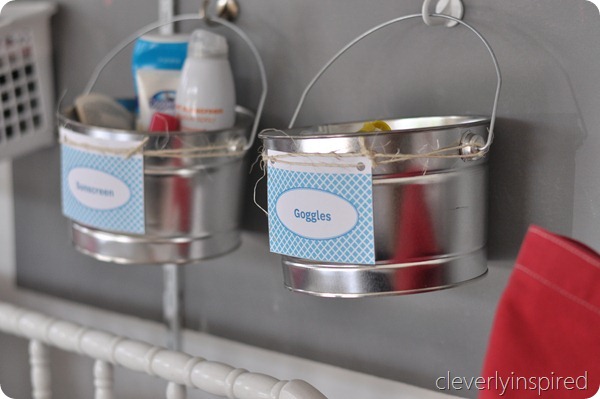 Cute tags always make it look organized. Even if it doesn't stay that way ;)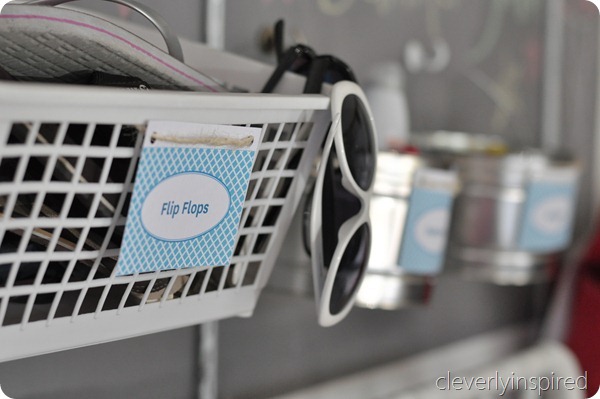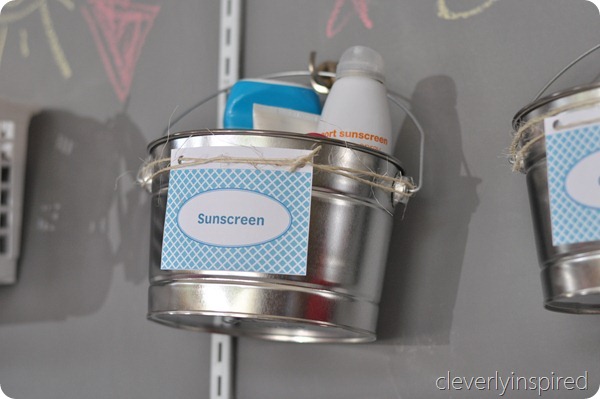 I got a bit crazy with the tags and decided to label my paint cans too….yes, I have issues ;) All harmless though!!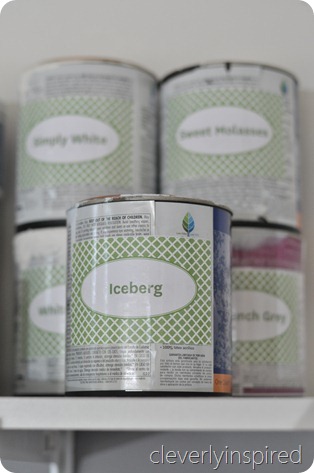 How do you stay organized in the summer? Have any great tips? Do tell….
Sharing at Mad in Crafts, Craftomaniac, Tip Junkie, Homework, Not Just a Housewife, The 36th ave