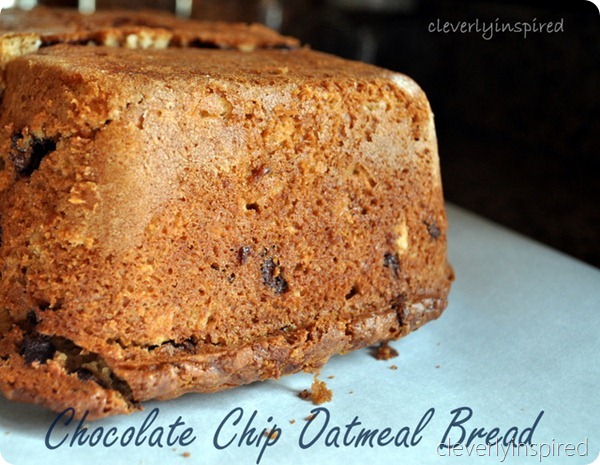 Anytime you can make a breakfast bread that is tasty and good for you…is a win/ win! This is a recipe I tend to use in the summer. The kids are home and can take care to get themselves breakfast…and a piece of this paired with some juice and fruit is a great way to start the day.
On some wax paper…measure the dry ingredients. In a large mixing bowl, toss in dry ingredients. (I omitted walnuts because my kids are not fans….but they would be great in this bread)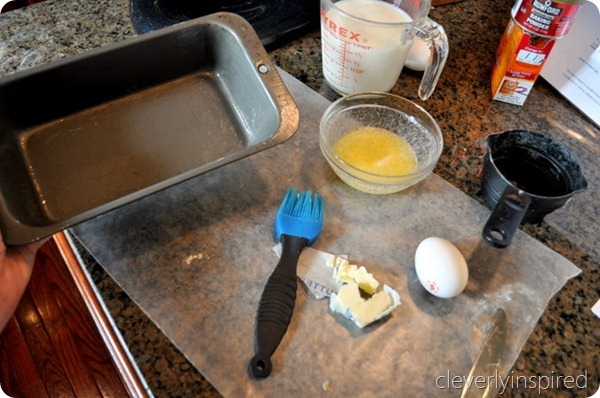 Melt the butter—grease and flour the pan. Combine butter with eggs and buttermilk, beat well.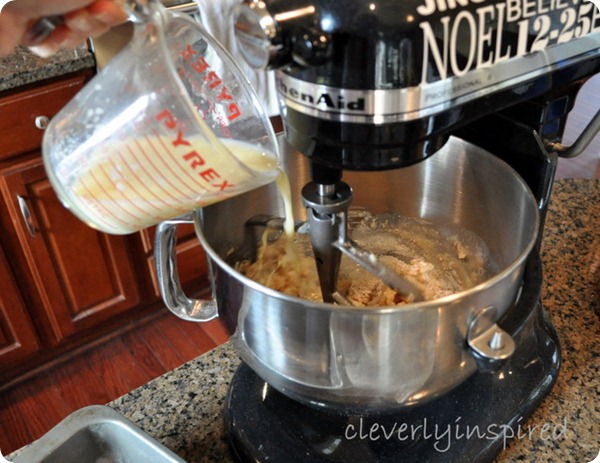 Slowly combine wet to dry ingredients. Pour into greased pan and bake.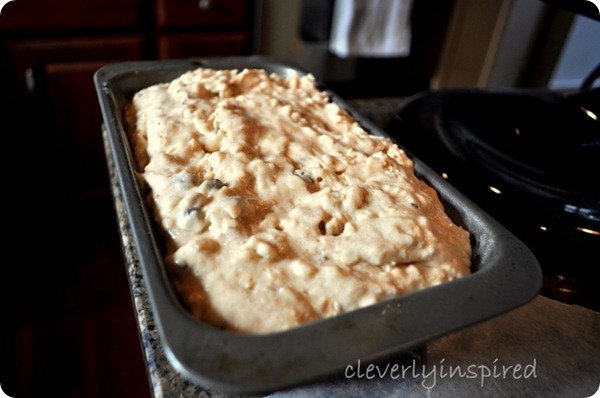 Chocolate Chip Oatmeal Bread
2 cups all-purpose flour
1 cup rolled oats
1/2 cup granulated sugar
1/2 cup brown sugar
2 teaspoons baking powder
1 teaspoon baking soda
1/2 teaspoon cinnamon
1/2 teaspoon salt
1/2 cup chopped walnuts
1/2 cup miniature chocolate chips
1 1/2 cups buttermilk
2 large eggs
1/4 cup melted butter
1. In a large bowl, mix flour, oats, granulated sugar, brown sugar, baking powder, baking soda, cinnamon, salt, walnuts, and chocolate chips.
2. In a small bowl, beat buttermilk, eggs, and butter.
3. Stir wet mixture into dry ingredients just until evenly moistened (batter will be lumpy).
4. Scrape into a buttered and floured 9- by 5-inch loaf pan, and bake in a 350º oven until a wooden skewer inserted in the center comes out clean, about 50 minutes.
Sharing at Serenity Now, Tattertots and Jello
[shopeat_button]