Every lent I say the same thing….I wish I liked fish. Without eating meat on Fridays…I am left eating shrimp, or pizza. I'll get my fill of veggies though :) I made this soup on Ash Wednesday and it was a hit! It will keep for a couple days in the fridge…even better! Watch the salt…artichokes are salty…so you won't need to add much at all. Be sure to taste first. Perfect with some crusty bread and a salad!
Ok…onto the soup…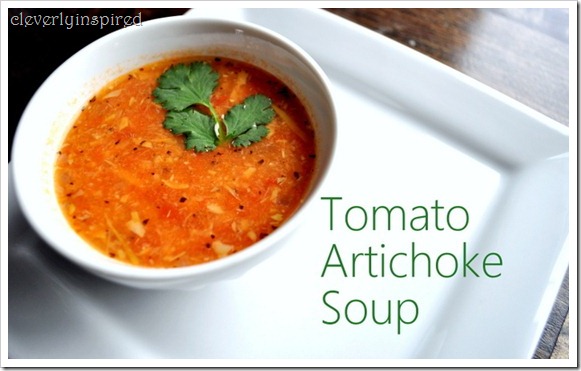 Get out your blender (you know, that thing you use for Margarita's…I hear ya..) And blend the can of tomatoes with the can of artichokes. Drain the artichokes first! Blend until combine well. Pour mixture into a pan…and heat…along with chicken broth.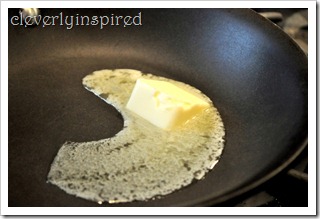 Meanwhile, heat the butter. Toss in the chopped onion and garlic. Simmer with the bay leaf for about 5 minutes…until the bay leaf wilts.
When onion mixture is ready, pour into the soup. Add in your basil and wine;) Nevermind my signage on that pic…it is wine not chicken broth..Sorry!!
Heat the soup through..season to taste with fresh pepper ;)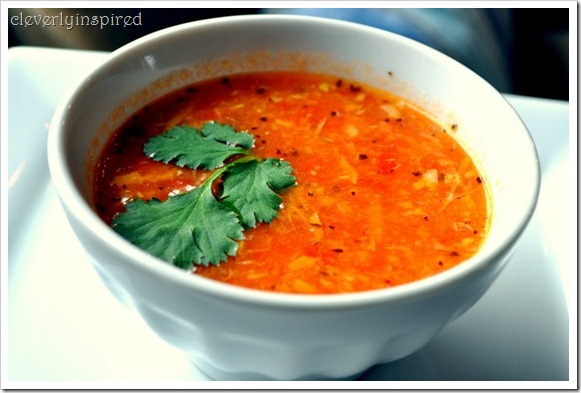 15 oz artichoke hearts (with or without marinade)
15 oz canned diced  tomatoes
8 oz chicken broth
1 T garlic, minced
1 sm onion or 2 leeks,
finely chopped 3 bay leaves
1 T butter
1/2 c white wine
1 t dried  basil,
crushed salt and pepper to taste
Puree 2/3 of the tomatoes and artichoke hearts, add to pot, chop remaining diced  tomatoes and art. hearts as desired (if you don't like chunks, puree it all!)   Add chicken broth to pot and heat. While heating above, add onions(leeks),  garlic, and bay leaves to skillet with butter and brown til bay leaves are  "flimsy", add all to pot.  Add white wine, crushed basil, salt and pepper to  taste, heat through and enjoy.
Sharing at The 36th Ave, Classy Clutter
[shopeat_button]