Did yall know I grew up for a period of time in Bucks County? Yardley to be exact. So these two crazy girls Monica and Jess had me at hello with there blog title.
They are two besties that have killer talent and style. There DIY projects are all user friendly and fun! What I really love is they really think "out of the box" and come up with some really great solutions to decorating. I am looking forward to hanging out in person this summer at the Haven conference! Yippee! Here are a couple of my favorites…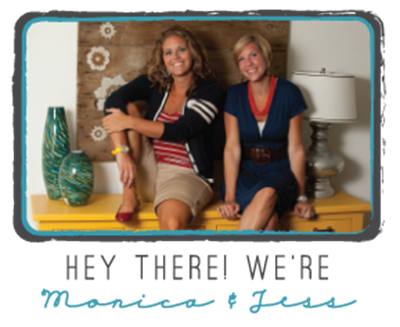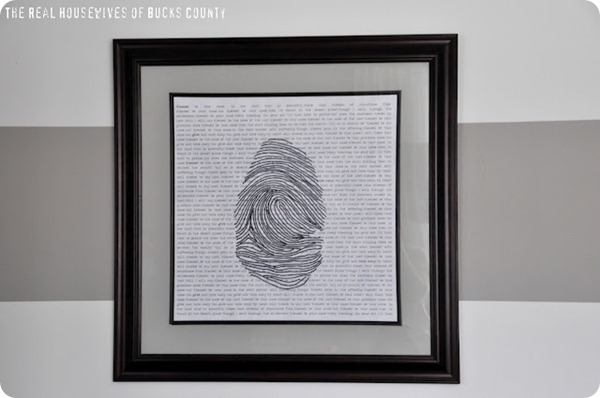 Finger Print Art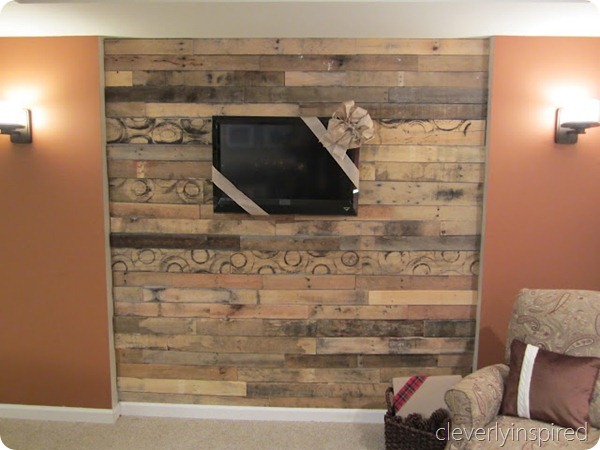 Pallet Wall
Take it away girls…
Hey there! We're Monica & Jess, AKA
The Real Housewives of Bucks County
. How many of you are envisioning us running around in high heels and getting plastic surgery? Nope! We're just best friends and avid DIYer's, who like to keep it real about the successes and failures in our lives and our DIY adventures! We're excited to be here today, so thanks for having us Tracie!
********************************************************************************
Thrift a $250 room that looks like a Million bucks!
We've had the awesome privilege to contribute to The Nate Berkus Show this past year.  For our final Nate Show episode, he gave us a seriously tough challenge.  $250 to design an entire room including furniture is insane! We never could have done it without an awesome thrift store. 
Liberty Thrift
is a personal favorite and they have 5 locations in PA.  We love the mission behind Liberty and it makes shopping there even better!
We don't have a ton of process pictures of all of our projects, because it was about 19 degrees in our work area and we were so tight on time, but we'll try and give you the main gist.
Here's all the furniture pre-DIY… oh man it was in rough shape!
Our very favorite piece in the room was the Navy buffet.  Something we love to do is to look at a piece of furniture and think of what we could turn it into.  The minute Monica saw this dresser, she envisioned it as a fabulous buffet! When you're working with thrifted pieces, don't be afraid to try something a wee bit daring, the worst thing you can do is ruin it and have to head back to the thrift store to try again!
Here's the pretty darn dramatic before and after…
We don't have process pics, but we do have some process video outtakes! Check them out on the blog ;)
 This picture shows all the changes we made.  Isn't she pretty?  We both were sooo thrilled with her makeover!
Now, when you go thrifting you can look at the rows and rows of dressers in a whole new light!
Head on over to
our blog
 if you want to see more of the projects from this episode.  We hope this awesome transformation has encouraged you to try to look at an old piece of furniture in a new light!Thanks so much for having us today Tracie! We hope you're having a wonderful trip!
Go see them at Real Housewives of Bucks County
Thanks girls!!