Hey hey it's Friday:) Good gravy I was draggin this week. I suppose I got a bit used to all the lazy/sleepin in time during the holidays. I did rally yesterday and make some homemade pasta. Hubs bought me this KitchenAid pasta attachment set….let me tell you…it was a blast! I highly recommend it!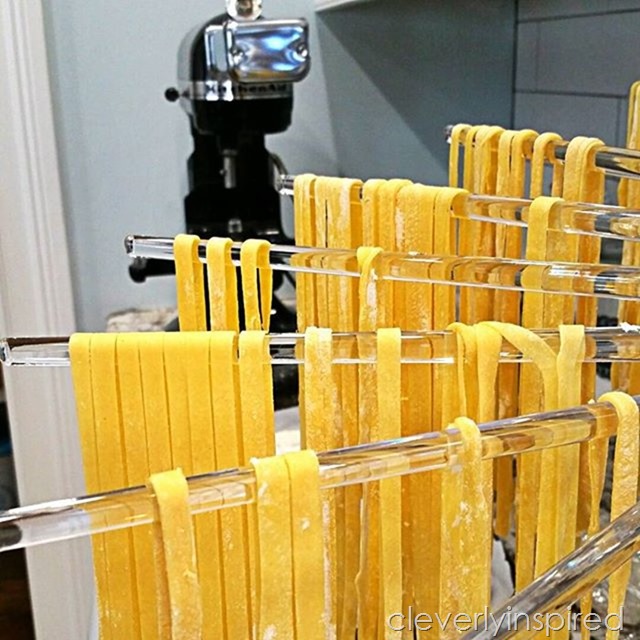 I made a basic egg dough (literally 2 cups flour, pinch of salt, 3 eggs—put in a food processor and pulse 30 times until dough ball forms—wrap in saran for and hour and you're ready to make noodles.) Couldn't have been easier…no kidding. I am going to try ravioli next:) Here is a great video to show how easy it is…
I'm soooooo excited for this coming week….the peanut and I are flying to Philly to celebrate her 16th day with Melissa and her crew:) Lots of girl giggles ahead….cannot wait! Hubs is taking Con to a NHL game in Nashville to celebrate with him:) I love the fact that our kiddos actually want to hang with us and celebrate their birthday's with mom and pop:)
Just finished reading this book…..wow….What I loved about it is that I could pick it up in bed before I fall asleep and read just a couple pages if I wanted to….or a whole chapter.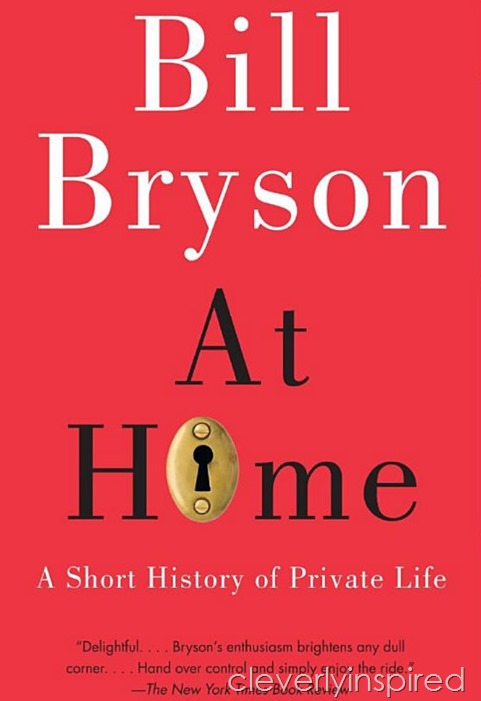 The basic gist of the book is telling the tale of how our homes became homes. Sounds boring how I describe it….but it is fascinating. You may never complain again about slow internet….or luke-warm coffee….or a toilet that is not flushing properly after you read this book. To say that we have it good right now is a MAJOR understatement—and this book sheds light on that fact.
Be sure to pop in to this huge organization blog hop that my friends put together….a ton of great ideas to get you on the right track.
Lastly…..I started to listen to Tina Fey's audio book BossyPants….did you know that she actually reads the book to you? It puts a whole other level of hilarious into the book—and it makes me walk for longer periods of time. If your goal this year is to get movin more…this book will totally help that cause:) I bought some of these earbuds—they actually stay in my ears during a fast paced walk.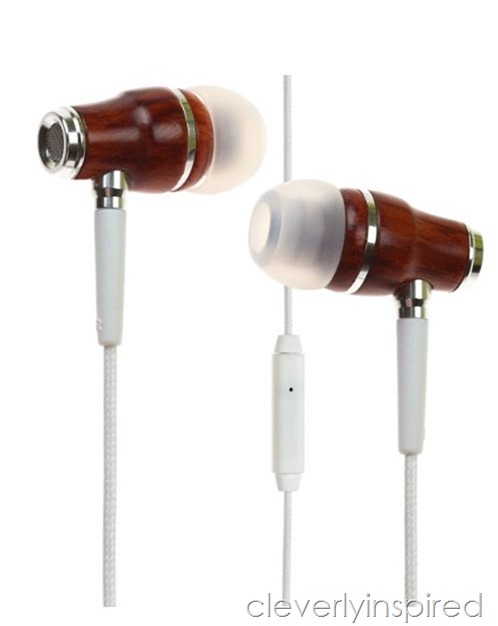 Have a fabulous weekend friends!
xo
affiliate links above….fyi