I planted a salad garden this week….in a container. It is my first attempt at getting back into growing some of my own veggies. I thought I would start small and see how it goes. In my effort to keep my container salad garden alive I came across a really neat way to make sure my plants day hydrated….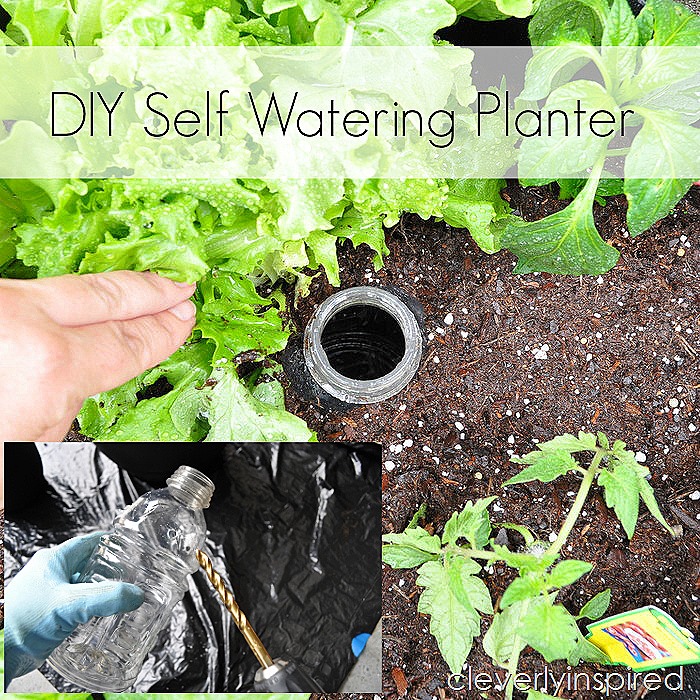 I have seen this technic used in the past and thought I would give it a go:) You basically take a plastic water bottle of some sort, poke holes in it and embed it into the dirt so that it slowly releases water to the root system and not just the top of your plant. Sounds like genius to me!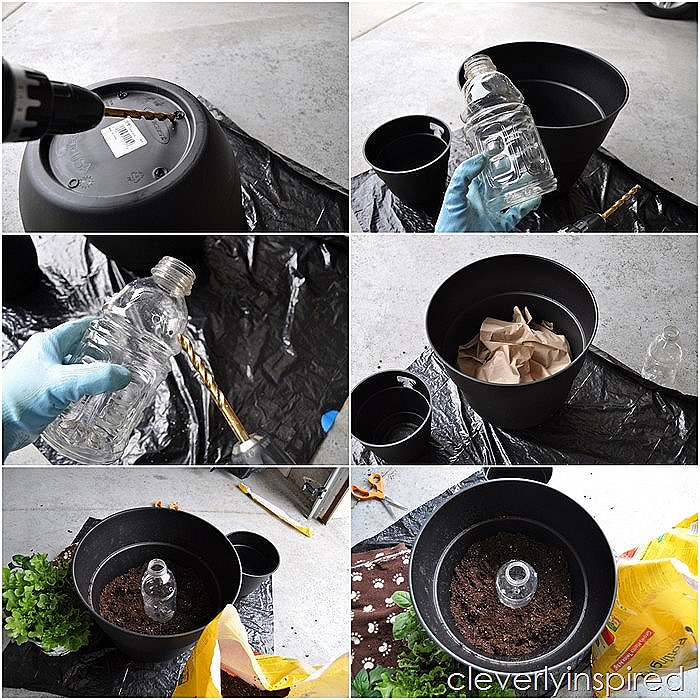 First I place some recycled brown paper crumbled up on the bottom of a large planter ( newspaper would also work fine.) I drilled some holes in the bottom of my plastic planter. Using a 5/16th drill bit, drill several holes in the water bottle. I placed a good amount of potting soil on top of the paper then put the water bottle in the center after I have poked several holes in with it with my drill. The idea is to fill the water bottle with water and the plant will slowly drink what it needs…. At least that's what I am hoping will happen:)
I added my plants (for now I planted one tomato, one red pepper, one lettuce, and one basil.) along with a little more potting soil. Filled up the water bottle in the center and just periodically checked to make sure the water bottle had some liquid in it. The first time I filled it up it ran empty right away just because the soil was new. As the plant drinks it will slowly leave water in the bottle. It kind of tells you how moist the soil is.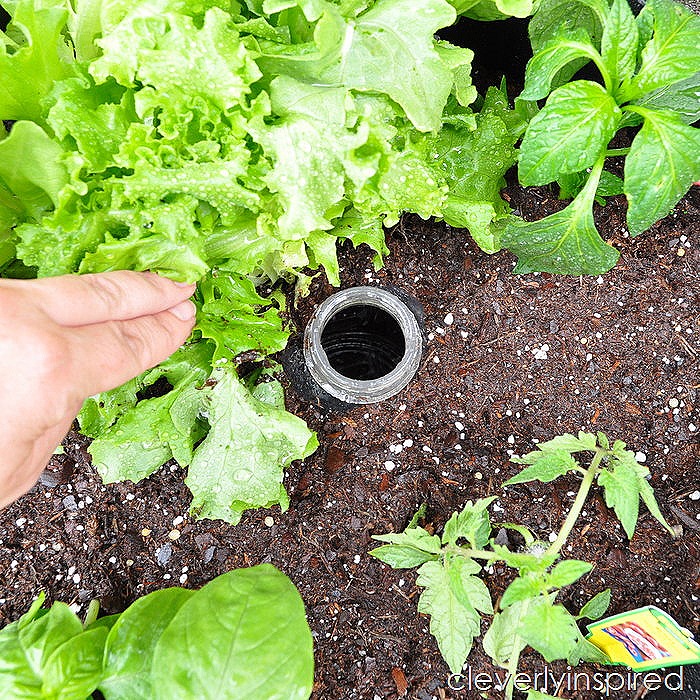 This container veggie garden is a great beginner garden project. The kids can get involved…perfect Memorial Day weekend project!
I hope you have a great holiday weekend:) I'll be back next Wednesday:)
xo