Your local Radio Shack is more than a place to just find a battery for that hard to find battery:) It is a place that is filled with all sorts of fun tech gifts for the tech lover in your life. My friends at Radio Shack sent me a few things to take a look at for this holiday season gift giving.  They would love for you to #giftsmart when you are thinking about what gifts to buy this year.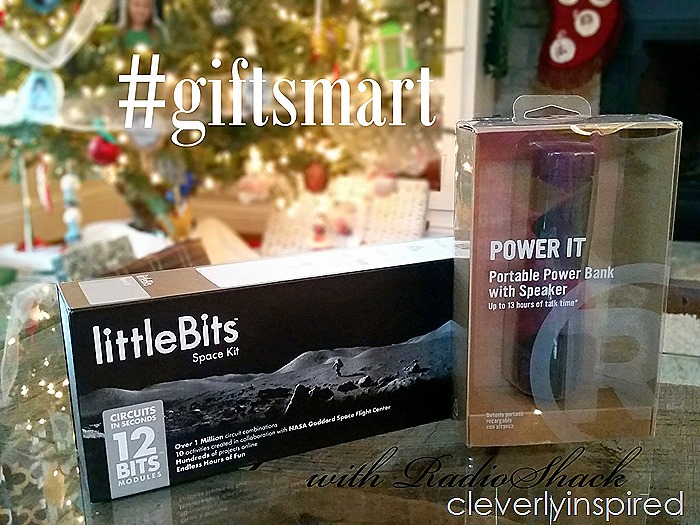 The great thing about shopping at Radio Shack is if you are not familiar with what you're really looking for… the folks there are a huge help. So if you're not very tech savvy but you have a son who is very tech savvy… they will be able to direct you to some really cool gifts that will for sure to  wow him this year.
This NASA inspired building kit is really everything the little scientist in your family needs. It combines everyday items along with the things in this kit to create some pretty cool robots and other fun scientific toys. Think Legos on steroids! If you have a thinker in your home this is the perfect gift for them. Hours and hours and hours of inspiring creativity!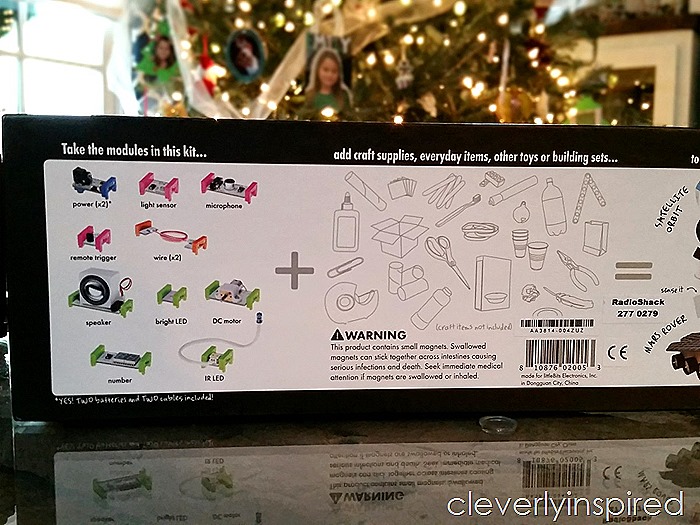 And this handy Bluetooth speaker also doubles as a battery charger for your smartphone. So never be caught with a dead battery again!  Makes for a great picnic accoutrement too… have some music on when you're out and about. Dual function that is so purposeful which I completely can get behind!
Be sure to search up on your favorite social channel (@RadioShack)  #giftsmart to see even more fun tech gifts that people are giving this year. Radio Shack has a price match guarantee along with the "R" promise which is the assurance that you will always get the right product at the right price.
I am a brand ambassador for companies that create products and services that target my readership.  I work with Social Spark and Clever Girls, along with individual companies. I will always be mindful of your time and needs…and keep with the mission of CleverlyInspired; which is to inspire you to be clever in your own home. I appreciate your understanding. I have been compensated for my time, however all opinions and thoughts , photos & errors are 100% mine;)