Hi all!! Crazy back to school week here. I have completely taken the bus for granted for the past 9 school years. Holy cow I am in the car a lot! Have a book on tape suggestion? I may need it! Luckily I am in a car pool…and my kids schools are fairly close…but my work time is cut down by a good 2 hours this year. Yikes! The school year has started off great….hoping to keep all the positive vibes goin:)
I wanted to update you on the beach kitchen. I have received a few emails about how the counters and cabinets turned out…and I am just now getting to those pics….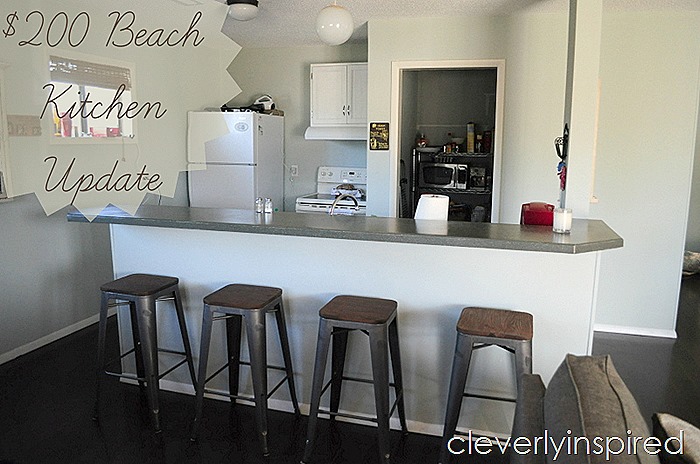 First…here is a quick look back at the kitchen before we (as in WE I mean MY PARENTS…they did the whole thing!!!) started….(Sidenote: taking the wall down is NOT included in the $200;)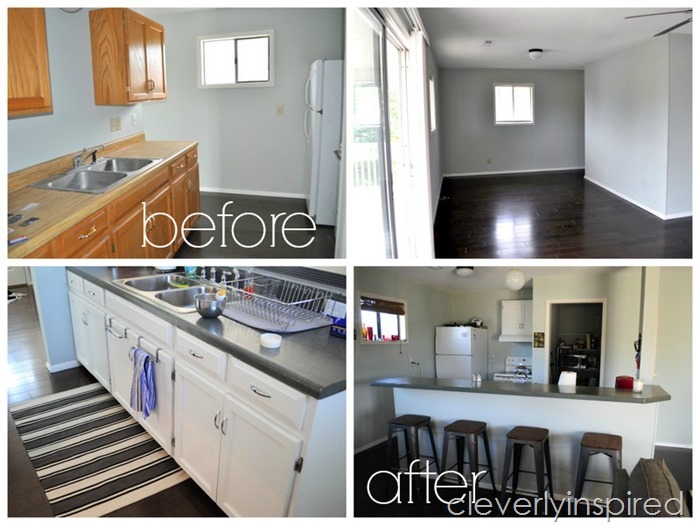 I discussed in the past post about this space that we had a wall taken down in between the kitchen and family space. This changed the entire feel of the home. It is now open and airy and all very usable space.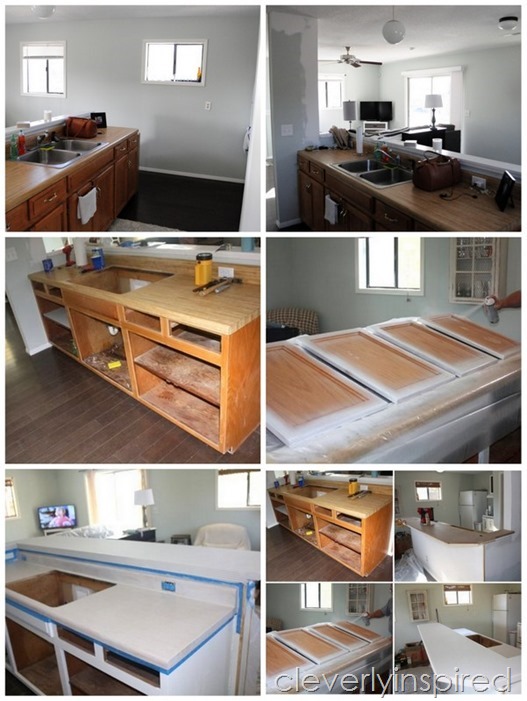 After the wall was taken down….we were able to see what the whole space looked like and how we could use it better. We asked my dad to build a breakfast bar…it is awesome!! While they were at the beach for a week…they built the breakfast bar, recoated the counters, painted the cabinets white, installed a new faucet and sink…and changed out hardware!!! I know it! They are amazing!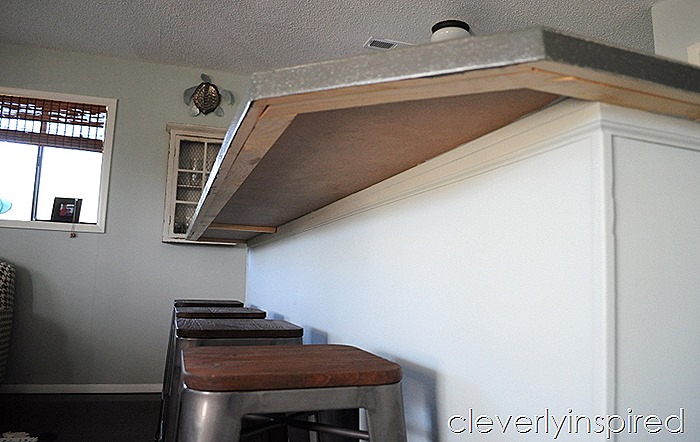 The breakfast bar is made from mdf and trim pieces. I wasn't there to take pictures…so I will just show you what it looks like now:)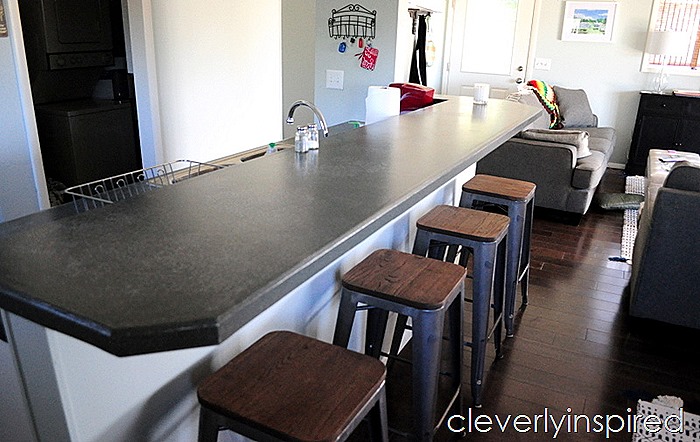 The product he used to coat the existing laminate and the new breakfast bar is called Spreadstone (we used Sandstone color). I bought it online. My dad said it was very user friendly and it has held up great! Mimics the look of granite…only $150! It was a perfect solution for this space. We didn't want to spend a bunch on new counters—because the cabinets are not in the best of shape—we were going for minimal $$ for big impact.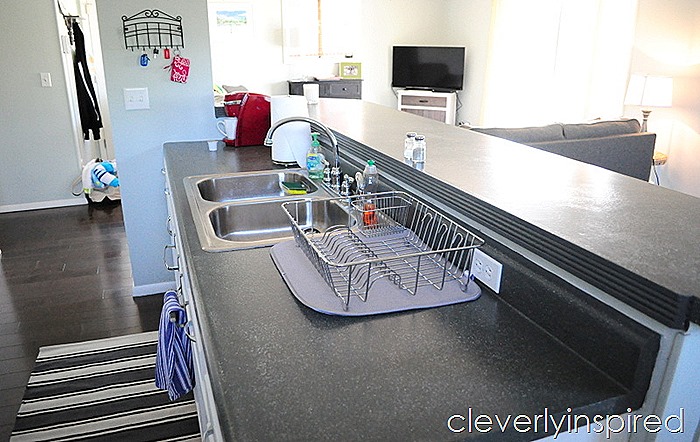 I love how he finished the front….it looks so much better!!! Doesn't the bar look so much better than that wall?!?!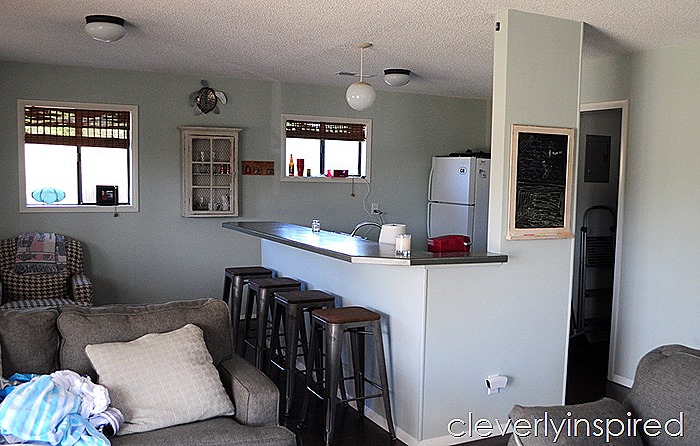 The cabinets got a few coats of white spray paint and some nickel hardware….so inexpensive for such a huge difference!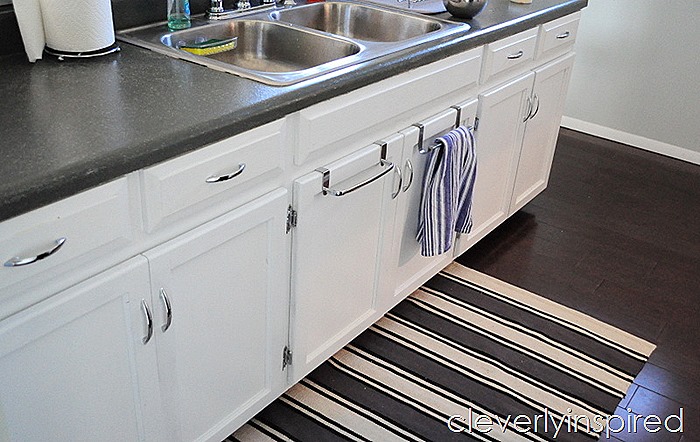 It is the coziest little kitchen….perfect for this house. I cannot thank my parents enough for all the help!! Here is another snapshot from the before…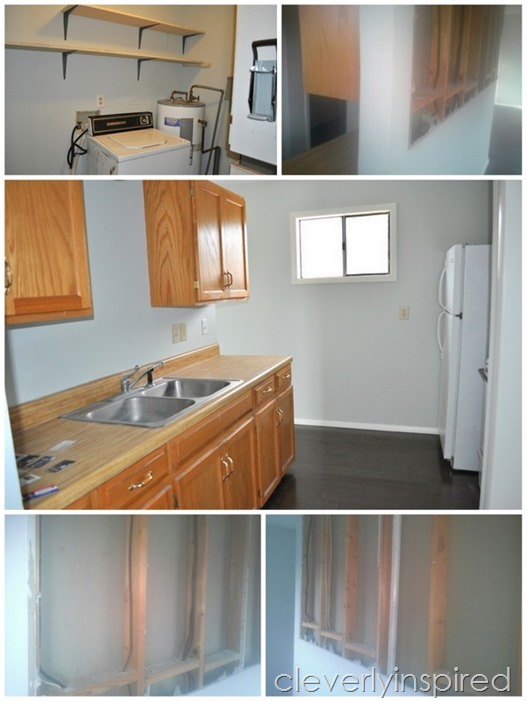 TaDa!!!!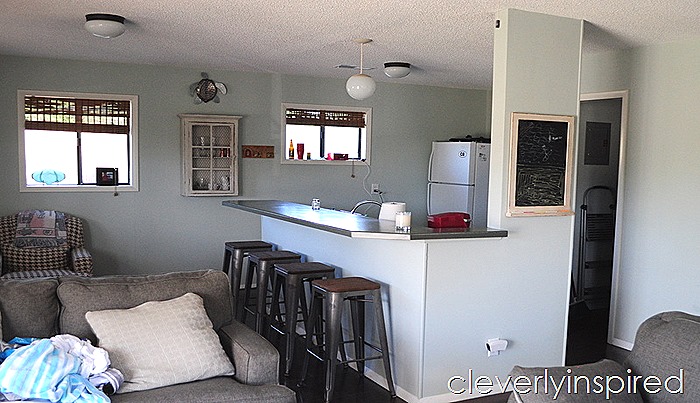 Have a great weekend!!
xo