It never fails. I am all ready to go out…and I am searching around my closet for a good 5-10 minutes for a pair of shoes to wear. I had great intentions when I bought these cheap plastic shoe boxes….the only problem is that I have to open each and every box before finding the ones that I want to wear! Sound like you!?! So I was so pumped when my friends at Zink HaPPY print sent me a printer to test out. PERFECT!! This is just what I needed to get my closet in tip top shape!! This little printer is the modern day label maker…it is such a perfect gift for the tech lover in your life. Feeling very "Judy Jetson"…I love telling you about fun, new, innovative products. It is the wave of the future I tell ya!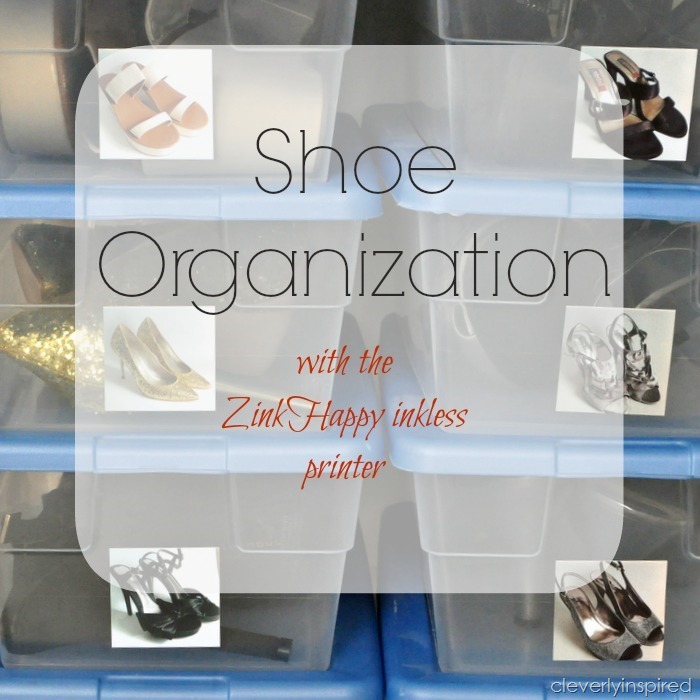 The possibilities are endless when you think up all the uses for this printer. Scrapbooks, labeling kitchen items, kids room organization….a ton of possibilities. You will love how easy this little printer is to operate too. Just download the Zink Happy app on your smart phone and get to creating. It took me about 5 minutes to get up and running….
So I started with the hot mess that is my closet….Hot. Mess. Anywho, I tried to stay focused and tackle just my shoes. I set up a mini photo shoot for my shoes….I wanted to take similar pictures to make it look nice and organized…..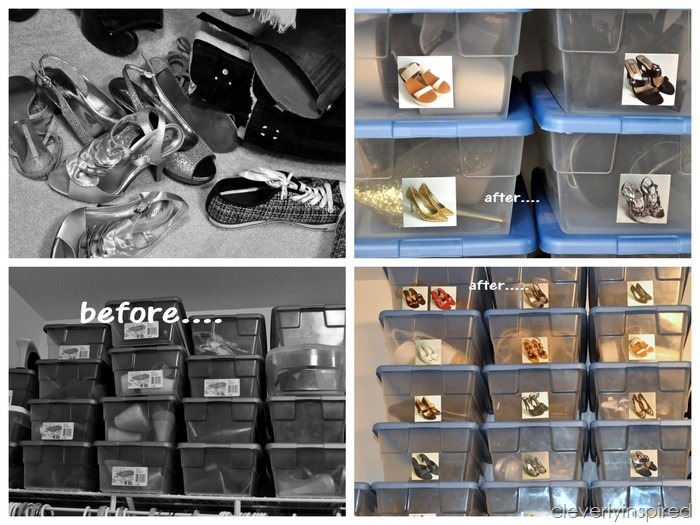 I loaded the 2" "paper" (it is basically a blank sticker that comes on a big roll). Took my pictures and printed them out….EASY!!!
I found shoes that I hadn't worn in a while….like these lovelies…..hubbahubba….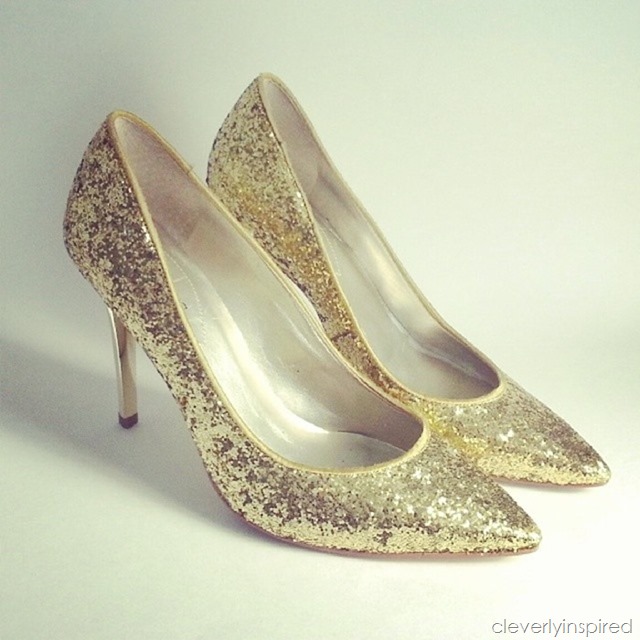 Now. I can clearly see what shoe is in what container without opening. So so so much better!!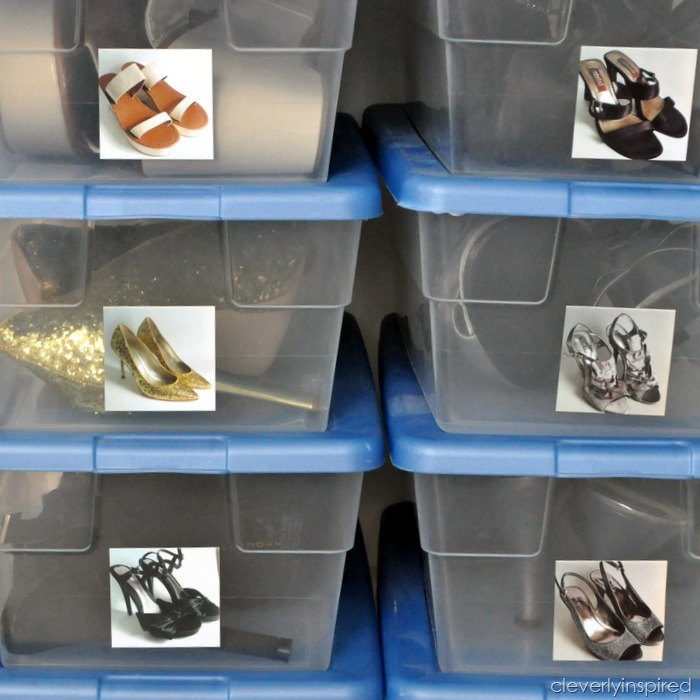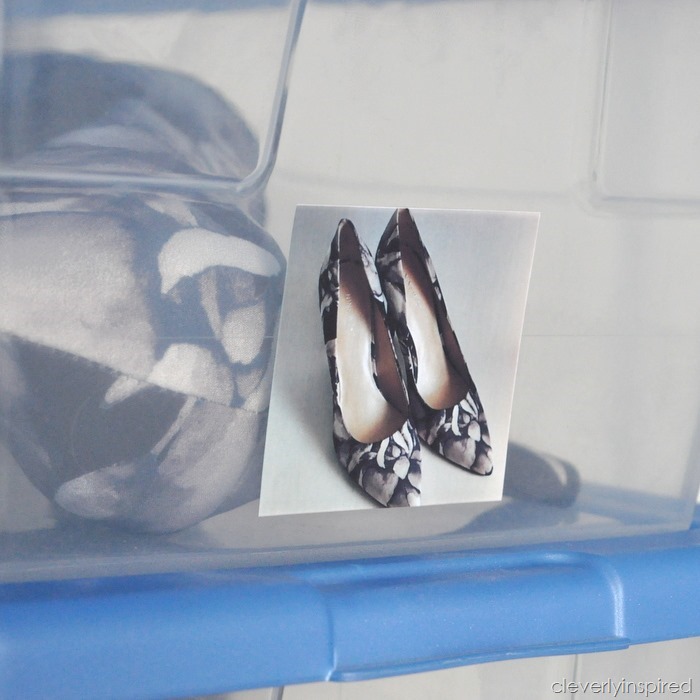 What would you organize with the Zink Happy printer?? I want to know….
Sharing
BeDifferentActNormal, The36thAve, Whipperberry, TipJunkie, Tatertots&Jello, TodaysCreativeBlog, SerenityNow, PositivelySplendid,  ByStephanieLynn, TheDIYClub, CRAFT. MadinCrafts. HomeStoriesAtoZ, InspireMePlease, 30Days, Remodelaholic
(below is an affiliate link to purchase on Amazon…if you wish:)
I am a brand ambassador for companies that I believe in myself and I believe my readers are interested in learning more about. I work with Social Spark and Clever Girls, along with individual companies that are targeting their products to my readers. I will always be mindful of your time and needs…and keep with the mission of CleverlyInspired; which is to inspire you to be clever in your own home. I appreciate your understanding. I have been compensated for my time, however all opinions and thoughts are 100% mine.
ZinkHappy sent me a printer to review. All opinions, projects and pictures are my own.