Hey all! Happy Friday! A few things to chat about today…
I showed you the table that I redid last week….the hardware needed to be replaced but I couldn't find anything that was delicate enough. I really wanted to use these pearls…so I had to figure out how to attach them. Obviously I don't think this '"hardware" would work in a kitchen or bathroom…but for a small table like this it works perfect. It took me about 4 minutes to do this….with just a few supplies. It is a great way to add a bit of sparkle to a special accent piece. Here is what you will need…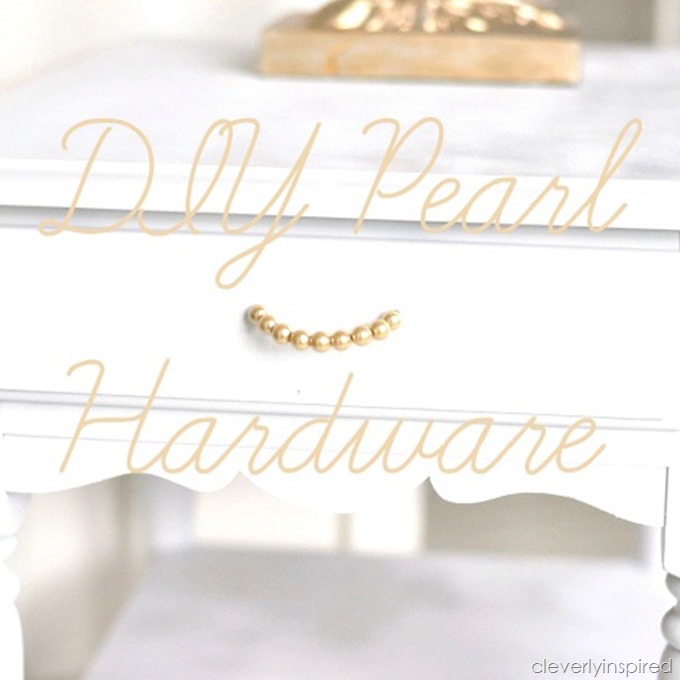 Supplies:
* floral wire

* beads or pearls of your choice

* jewelry clasp (just will need the straight part)

* scissors
How to:
1. Cut a piece of floral wire the length of the handle. I measured my by threading the wire through the holes and seeing about where the handle would hang.

2. Through the back of the drawer…thread the wire towards the front. Place beads on wire and pull through the other hole to the back.

3. Even out wire on the back.

4. Wrap the wire through the "clasp" and tightly around so that it is snug against the back of the drawer.

5. Do the same for the opposite side. Be sure to even out the pearls on the front so that the lay correctly.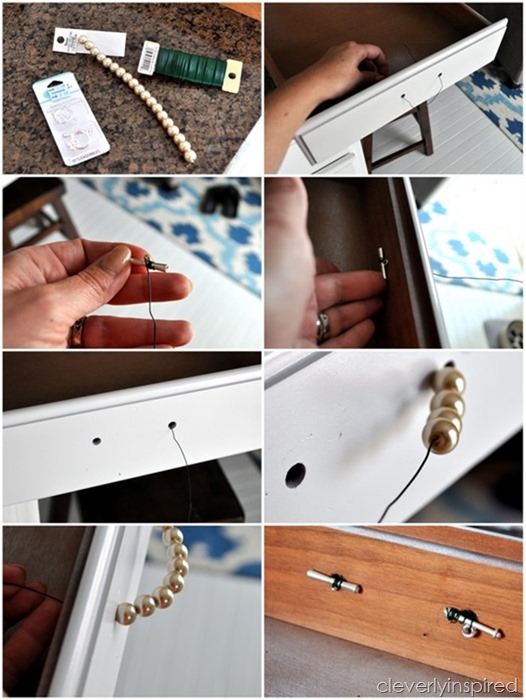 That's it…a one of a kind stylish drawer pull!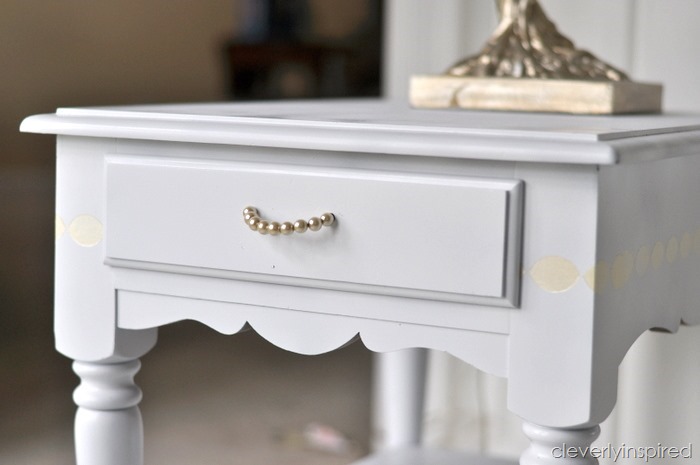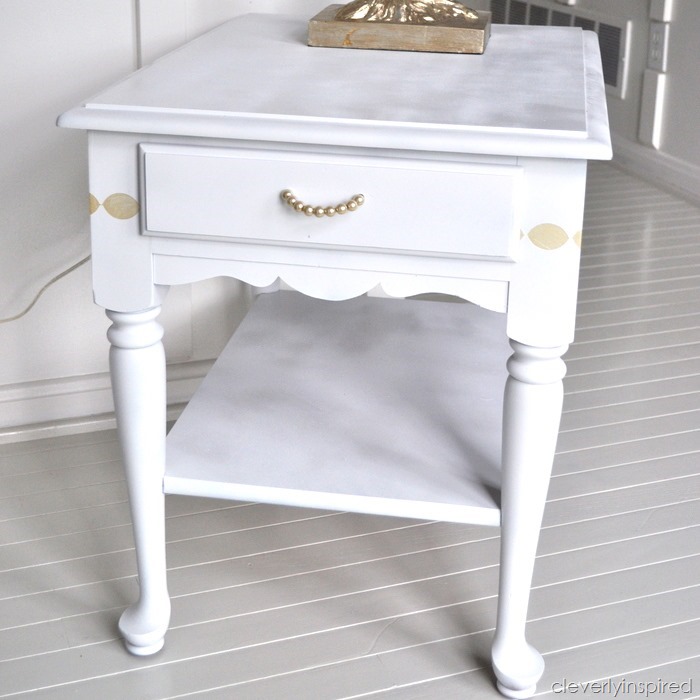 The possibilities are endless…am I right?!?! So go and find yourself a sweet little table to make new again:)
I will be taking a few days off for our fall break. We are off to Williamsburg and North Carolina. I will be popping in on Instagram and Facebook…especially on Wednesday the 23rd. Lowes has asked me to jet up to NYC for a fun "deck the halls" event on Wednesday night. I am beyond excited about this opportunity!! HGTV is involved too…so hopefully I can snap a few pics of some of your favorite stars from there;) I will do the best I can…while trying to keep my composure…which really is never easy…moving on…
Be sure to check out the project gallery on the top tab if you want to poke around at some recent projects:)
Sharing:
BeDifferentActNormal, The36thAve, Whipperberry, TipJunkie, Tatertots&Jello, TodaysCreativeBlog, SerenityNow, PositivelySplendid,  ByStephanieLynn, TheDIYClub, CRAFT. MadinCrafts. HomeStoriesAtoZ, InspireMePlease, 30Days, Remodelaholic