In the next few months….I am going to try to educate you a bit about the Miele Floorcare line. I am going to do my very best to show you why you should save up your hard earned pennies for this machine. Yes, it is a vacuum. No, generally people do not enjoy vacuuming. Most of the time…we just use it and get on with our day. But if I told you…that the vacuum you are using…is not really cleaning…why would you bother doing it at all?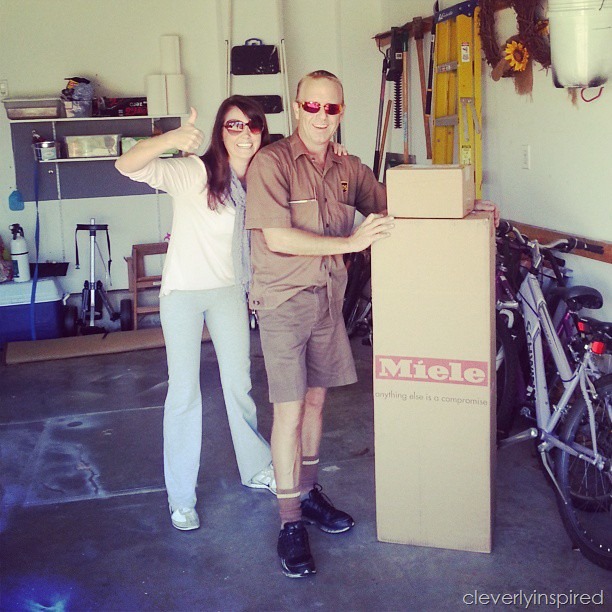 (no joke….I met the UPS man at the garage and thanked him….I needed to document it…yeap….he thought I was a bit crazy…oh well….)
A vacuums job is to clean your air. Think about it…dust, pet dander, skin particles, dirt, all of it that is tracked inside from the outside…it all ends up in the air inside your home. A vacuums main purpose should be to remove those things from your house. Most vacuums on the market pick up some of this dirt…and place it elsewhere in your home. But I don't want to get too ahead of myself….I want to first introduce you to my new Miele…the S7 Cat and Dog….this thing is a boss. And she ain't too bad lookin either…am I right?!?! Va-va-vooommmm…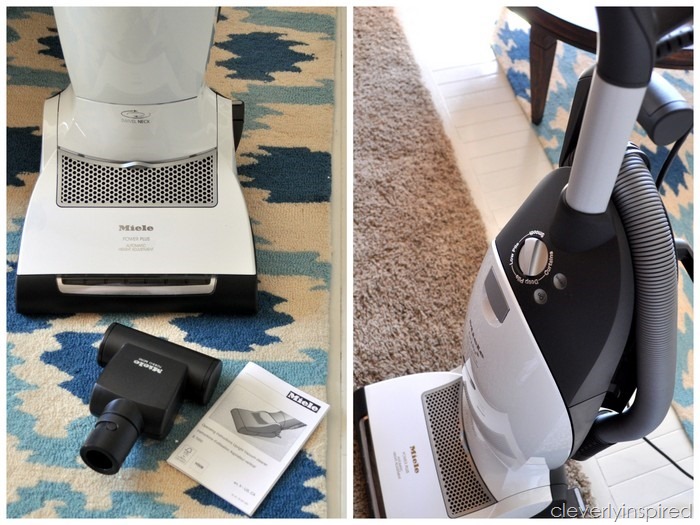 Let's just say we were all a bit in awe of the Miele……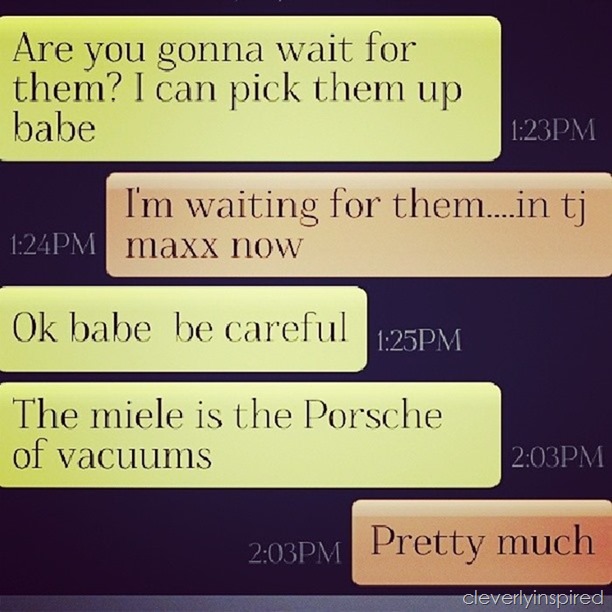 (actual text convo with the hubs….he is smitten with this machine…)
My Miele was selected for my house because we have a dog….who sheds…a lot. This Cat and Dog vacuum is designed to deal with not only all that dog hair..but it also takes care of dog odors with a charcoal filter. The charcoal filter is perfect for ridding the air of "pet smell"…if allergies are a bigger concern in your house…you can remove the charcoal filter and replace it with the HEPA filter. A vacuum should only have ONE way for air to leave the unit. That is why you can only effectively use ONE type of filter at a time.
I was so excited to share with you some of the benefits of this machine…I decided to make a short video about my favorite features. Come along and vacuum with me…would you?!?! :)
Next month I will be sharing a more detailed explanation about why the Miele Vacuum is the only floorcare on the market that actually supplies pure air. If you have any further questions….or you are getting ready to purchase a vacuum…I would be happy to tell you more:)
Here is the entire #pureairblog Miele Series
I am a brand ambassador for companies that I believe in myself and I believe my readers are interested in learning more about. I work with Social Spark and Clever Girls, along with individual companies that are targeting their products to my readers. I will always be mindful of your time and needs…and keep with the mission of CleverlyInspired; which is to inspire you to be clever in your own home. I appreciate your understanding. I have been compensated for my time, however all opinions and thoughts are 100% mine.
I was selected for this opportunity as a member of Clever Girls Collective and the content and opinions expressed here are all my own.