If you would have told me that this cupcake….made with just seltzer water and cake mix and a few chocolate chips…would be the most moist, delicious, chocolaty cupcake ever…I would have told you "shut the front door"….or "no flipping way" or…"catch the next train to crazy town…cause that is where you came from…" etc.…I could go on…and yes this is the longest sentence in the world. (breathe…) Any who, you HAVE GOT to try this!!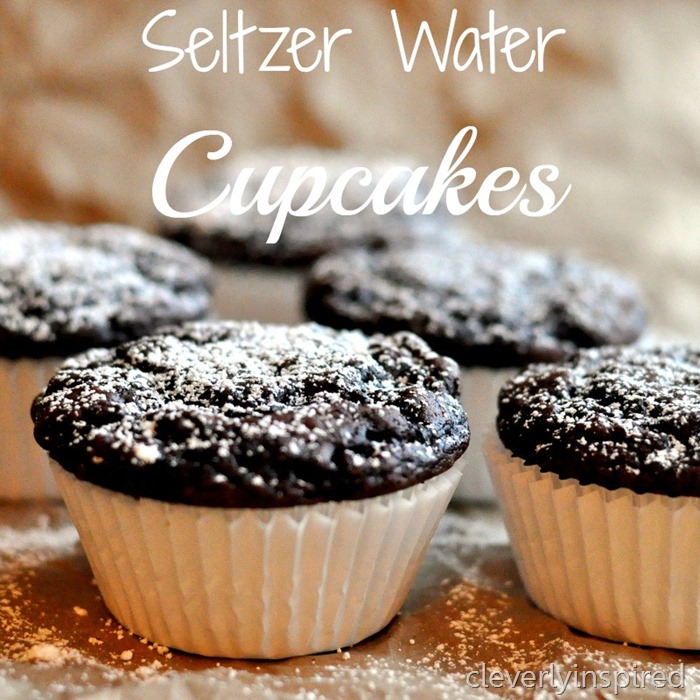 Do you already know this secret?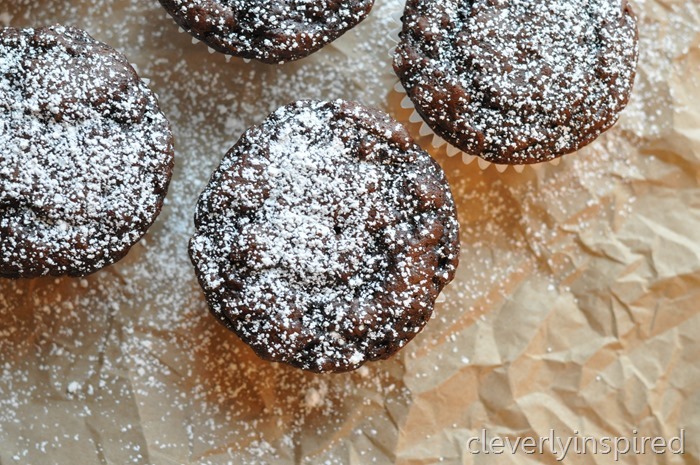 If so….why have you not shared?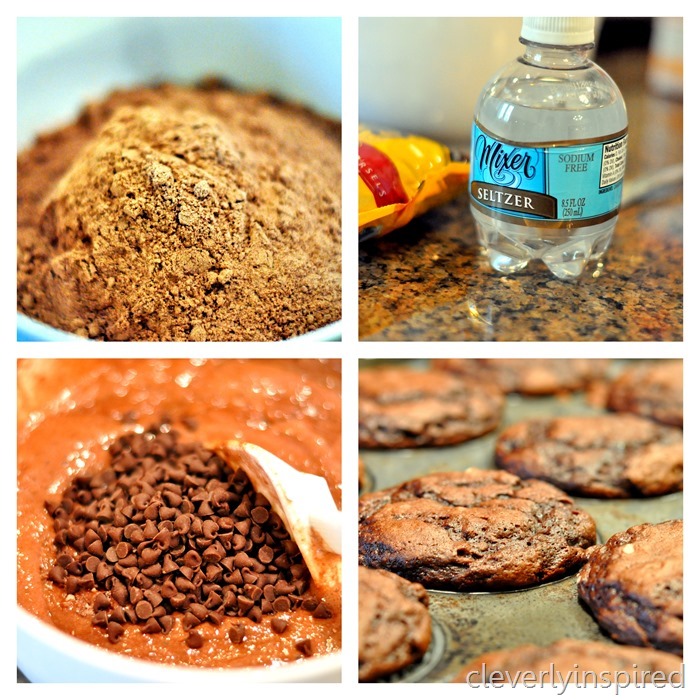 Do I smell? Don't answer that.
Seriously. No joke. Amazing balls cupcakes.
And they took 1.5 minutes to make.
Ingredients
1 box devils food cake mix
1.5 cups chilled Seltzer water
3/4 cup mini chocolate chips
Mix together. Bake for 20 minutes. Sprinkle with powdered sugar. Yes, you can thank me now.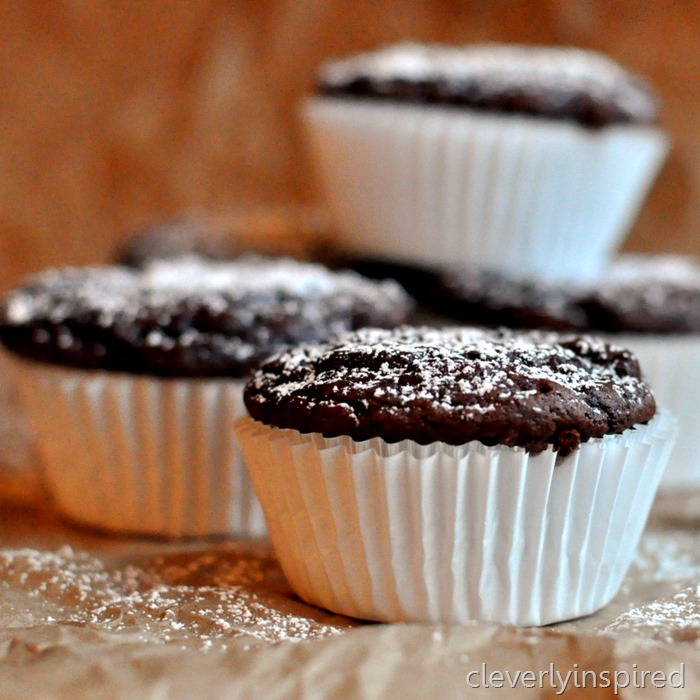 So you are going to try right?
(I came across this while seeing a DR. OZ commercial. Hungry Girl.com has similar recipes that call for soda.)
(no clue on the calorie count….but there is zero oil or eggs…so you have to be saving some right?!)
On a side note…I am honored that Social Spark has chosen Cleverlyinspired to be the spotlight blogger of the month. They interviewed me a few weeks back. It has been truly a fabulous partnership and I am flattered to be the feature blogger this month. Here is the post…
And if you would like to sign up to join Social Spark (you bloggers out there…) Here is my referral link.
Sharing at Whipperberry


[shopeat_button]