What's in a name?? It can really make or break a product. It has to be direct, informative, entertaining, memorable…all in a few short words. Think you have what it takes to name a new product?? Cottonelle is giving you the chance!
Cottonelle has introduced a two-step process (paper + wipes) they need to name it something creative, something fun, funny-yet-tasteful, and that gets the point across.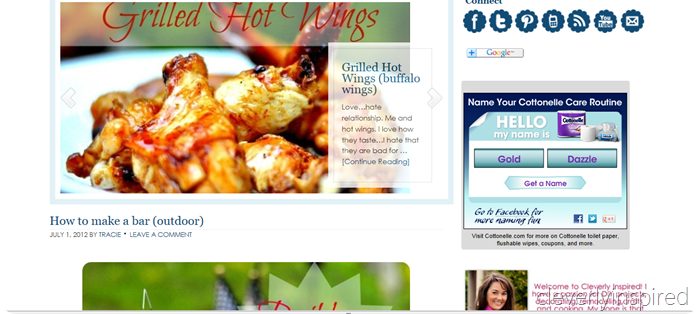 They have asked me to help spread the word (no pun intended ;). On my blog I have placed a link on the side bar…click on it and enter a name to give this new product.
To enter additionally…you can tweet your name with hashtag #nameit and you can post it on the Cottonelle FB page.
Some recent names on the Cottonelle FB page…
Slim Shady
Double Down
Swipe and Wipe
Ok…now it's your turn! Take a minute and tell them what you would name it!