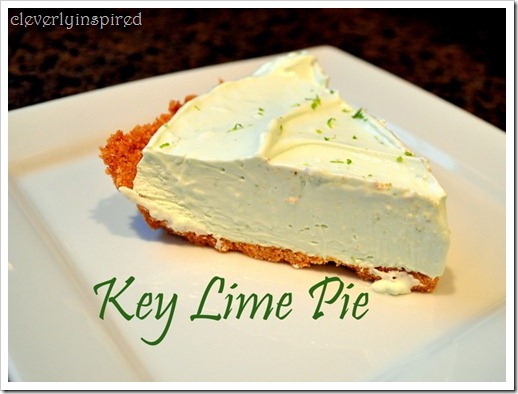 This recipe will always remind me of home. We had it on Thanksgiving for dessert. It is really quite refreshing after a heavy meal…and it taste even better the next day. It would be a perfect ending to an Easter celebration as well.
My mom and I had a hard time getting the recipe right…since it was my Grammie's and she never wrote it down (in complete measurement form).
I am sure you have seen pies similar…it is an oldie but goodie and I just had to share.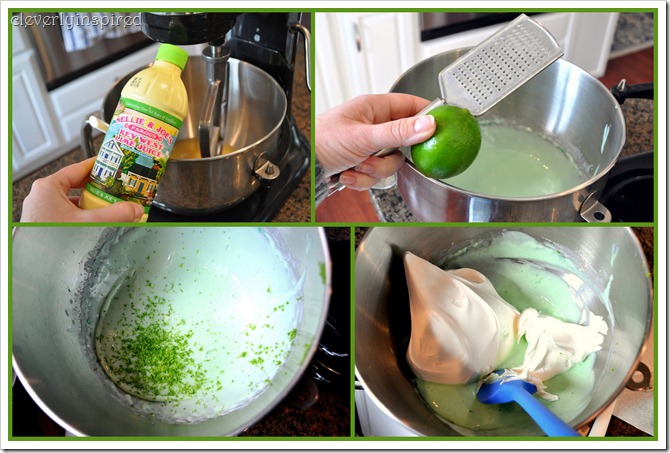 I used the Nellie and Joe brand Fresh key lime juice. Yum!
In a mixing bowl, combine juice and 14 oz. sweet condensed milk. Mix for about 3 minutes on medium. (I also add about 4 drops of green food color )
Zest one whole lime and combine.
Fold in cool whip (or fresh whipped cream would be fine too) About 8 oz..
Pour into a graham cracker crust and top with a touch more or lime zest. Chill for about 3 hours.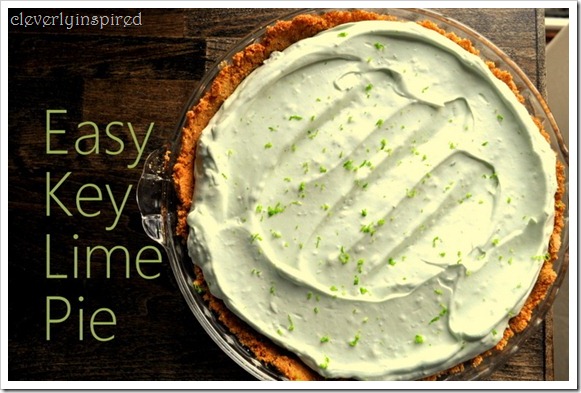 Ingredients:
14 oz. can sweet condensed milk
1/2 C fresh key lime juice
4 drops green food color
1 lime
8 oz cool whip or fresh whipped cream
graham cracker crust
 Sharing at Stories A to Z
[shopeat_button]