My Goddaughter called Lip Gloss "glip-gloss" until she was about 5 1/2 . I still call it glip-gloss….it totally makes me smile. So here is a super easy and super sweet little homemade Valentine. I was a little surprised when my daughter said she wanted to hand out some Valentines….but I was so excited!! This is what we came up with…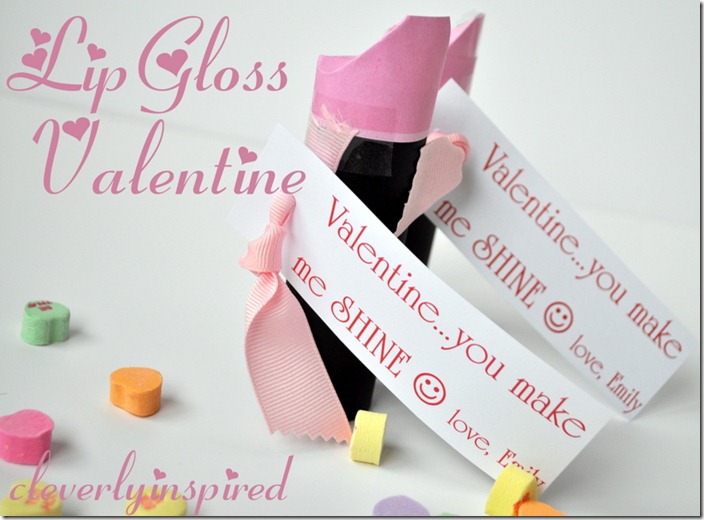 I had shared a really cute "pencil" valentine on Facebook awhile back…and that immediately came to mind.
Instead of a pencil we made ours into lip glosses. All you need is a push pop, black cardstock, pink or red paper, tape and a cute tag. Attach a little tag that says "you make me shine" (I know soooo cute right?!?!) Just cut the black cardstock to fit once around the pop and tape. Do the same for the pink paper. Then gently push in the side of the pink paper and over lap a bit to create the look of the top of a lipgloss.. ..attach your tag and your done!
You could also use life savers or mentos, rolos…etc!