I think that it is so funny….one of my all time most popular post is a slow cooker recipe. This angel chicken recipe is number 2 on the blogs most visited post. So….I thought I would dish out another super easy…super yummy…crowd pleasin slow cooker recipe. This is perfect for those busy school nights when everyone is running in and out….you can keep it on low…and it is ready to eat when people need to eat :)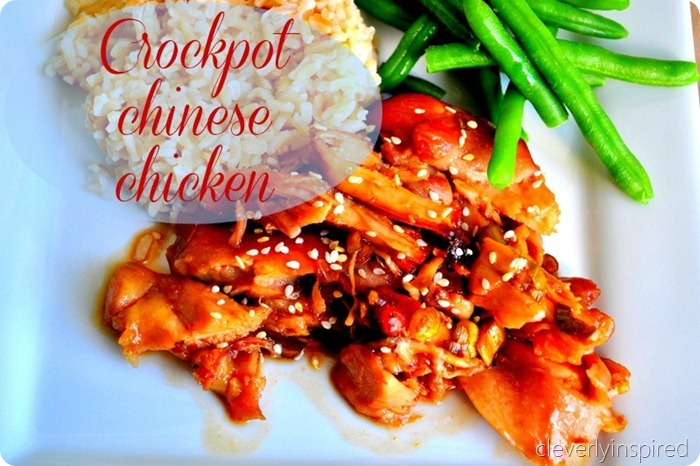 Place 5 skinless chicken thighs (you can use breast too) in the slow cooker…salt and pepper. In a bowl, combine soy, scallions, honey, ketchup, canola oil, garlic, red pepper flakes. Mix and pour over the chicken. Cover & cook on low 4 hours.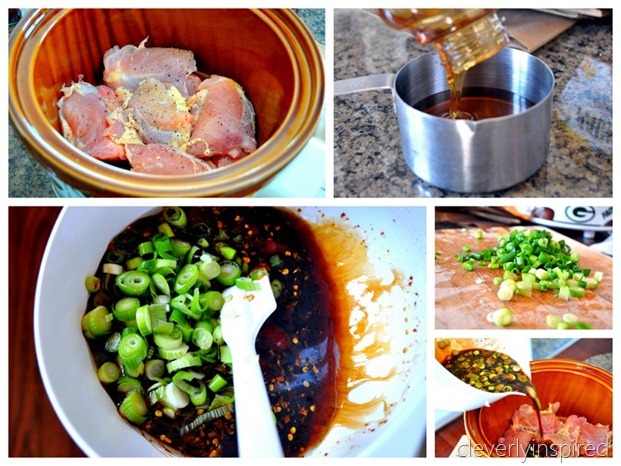 After 4 hours…take chicken out. Cover, set aside. combine 1 T cornstarch with 1/2 T water…mix and stir into slow cooker. You can place the chicken back in after 5 minutes. (Feel free to cut it up first and dump it back in….or leave whole…doesn't really matter). Keep on low until ready to serve. Pairs great with green beans and rice :)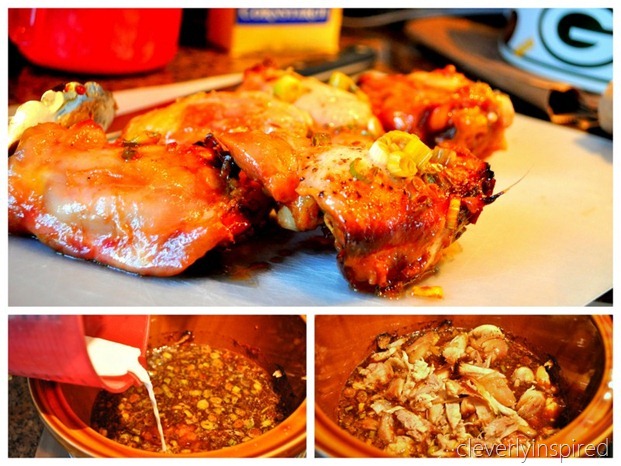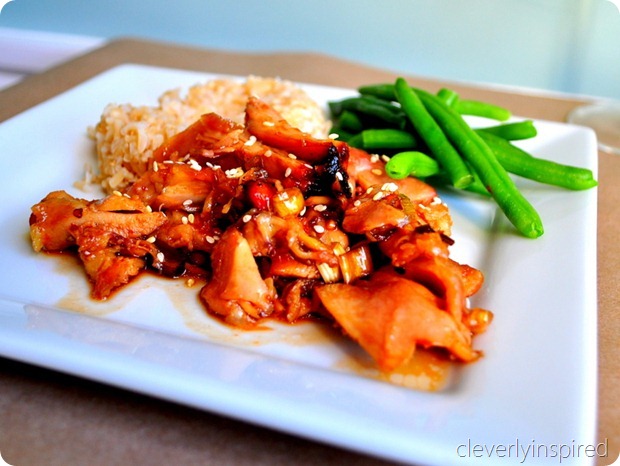 In case you missed the beloved Angel Chicken post….here it is…
Slow Cooker Chinese Chicken
5 skinless thighs
salt pepper
1 C honey
1/2 C low sodium soy (regular soy will be way too salty)
1/4 C ketchup
2 T canola oil
2 cloves minced garlic
1/2 C chopped green onion
1/4 t red pepper flakes
1 T cornstarch (1/2 T water)
1. Place chicken thighs in slow cooker and sprinkle with salt and pepper.
2. Combine all ingredients (except cornstarch and water). Mix well and pour over chicken.
3. Cook on low 4 hours.
4. Take chicken out. Mix cornstarch and water…pour in slow cooker. Heat 5 minutes. Return chicken to slow cooker.
5. Serve up with rice!
If you want to add more chicken pieces in… Increase time to 5 hours:)
Sharing at tip junkie
[shopeat_button]