What a beautiful spring weekend here! So pumped to get to the beach next weekend. Glad you are enjoying the facebook post once again. Everything I tweet will show up there:) I still do not log in to Facebook often so be sure to shoot me an email with any questions;)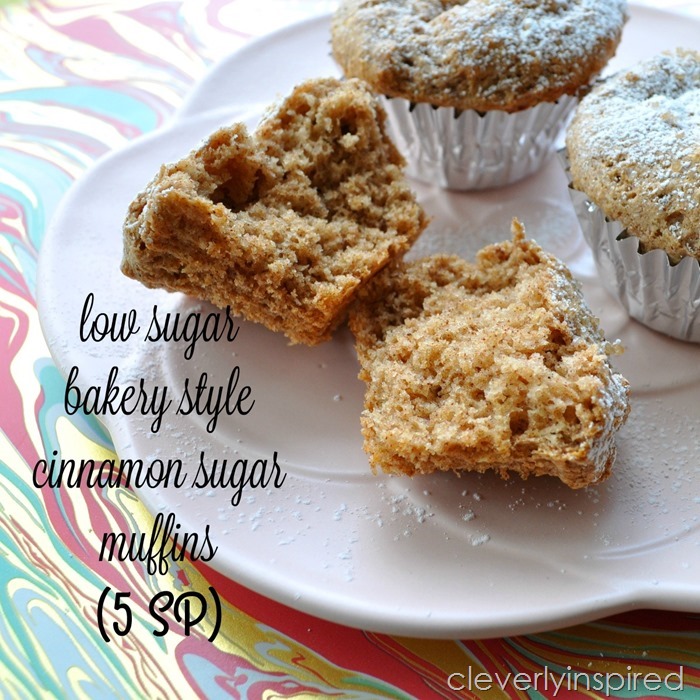 A few years back, I posted a cinnamon toast muffin recipe….it is a favorite around here. I wanted to revisit that recipe and take out some of the sugar—but yet keep the texture and sweetness. It is such a good muffin to have with your morning coffee. I reduced the amount of sugar I was eating last year…and I am proud to say that I have kept the 20 lbs that I lost off…and I feel so much better. Minor changes can make the greatest impact. These muffins are just 5 smartpoints…pair is up with some fresh fruit, coffee and an egg white and you have a fulfilling breakfast—that is low points, low sugar and high on taste:)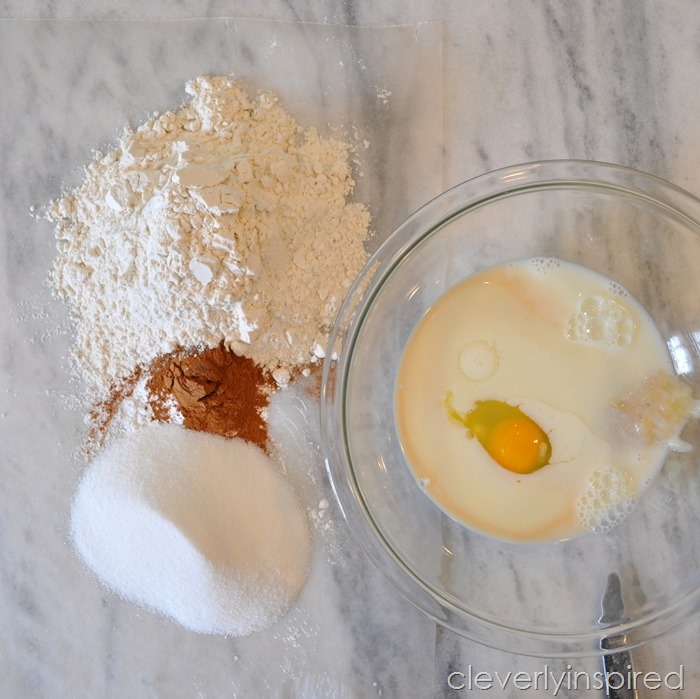 Basic ingredients…nothing too fancy….mix wet and dry—be careful to not over mix. A little sprinkle of raw sugar before baking will give it just a bit of crunch…and sweetness.

Low Sugar Cinnamon Muffin (5 SP)
Author:
Tracie at CleverlyInspired
Ingredients
4 t baking powder
½ t salt
1.5 T cinnamon
pinch nutmeg
2 C flour
¾ C sugar
1 C milk
1 T oil
¼ C unsweetened applesauce
1 egg
1 t vanilla
raw sugar sprinkled on top prior to baking
Instructions
Combine all dry ingredients. In a bowl, combine all wet. Slowly mix in dry to wet, do not over mix. Scoop into lined muffin tin and sprinkle with raw sugar. Bake 375 for 15 minutes.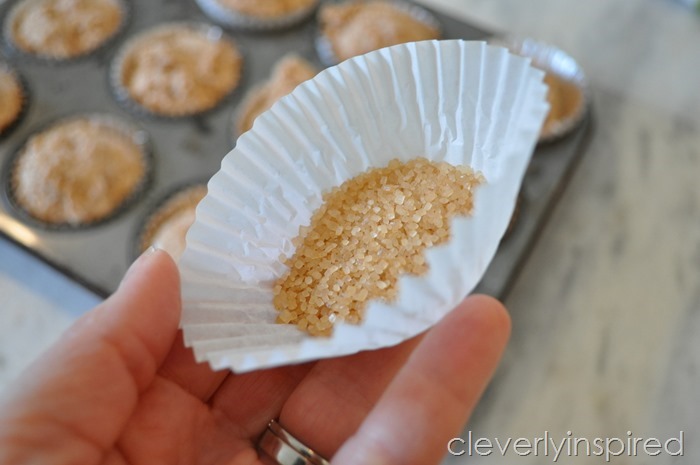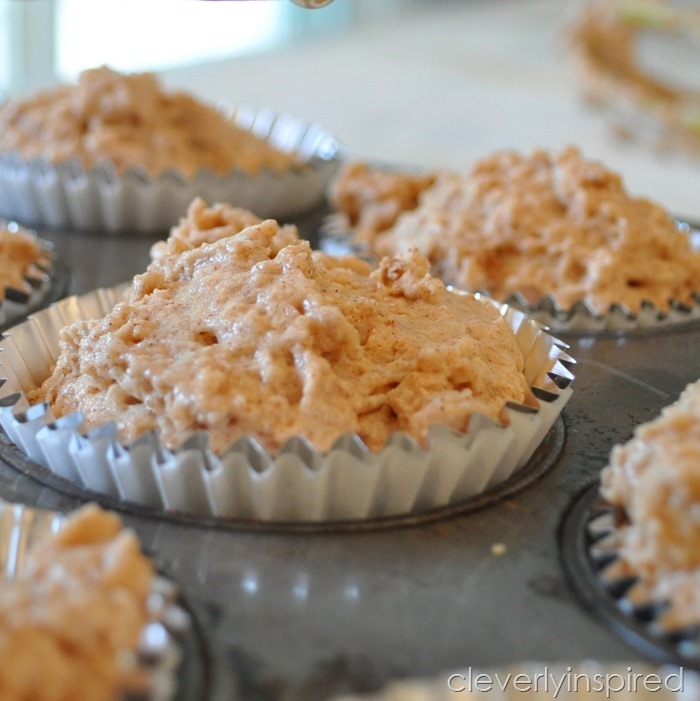 I actually dusted off the ole' camera for this post. I realized how much I missed taking photos with an actual camera. My phone has been my go-to for posting….but I love the camera close up and detail….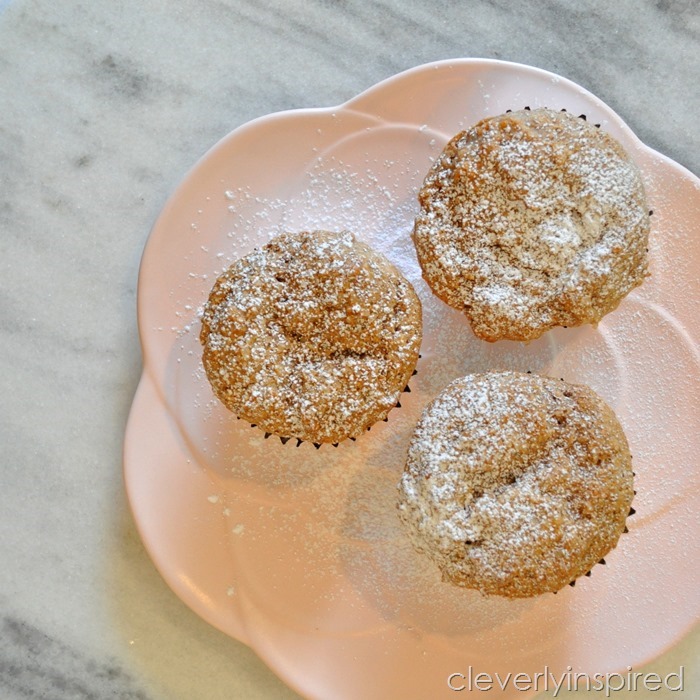 Enjoy friends!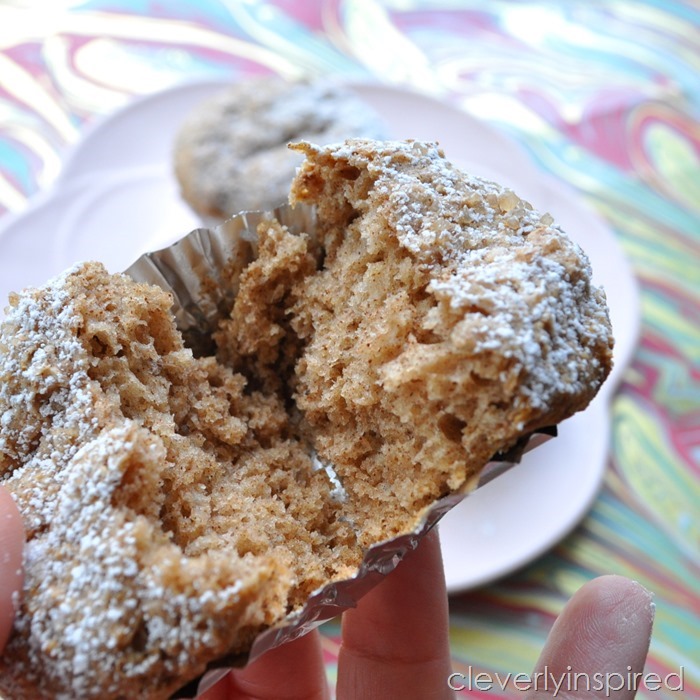 b81745851e45adbb00648ba6a73a5bae7c4b67eaa4aa082443